Thierry Weulersse appointed CEO of Thales in China
Thierry Weulersse succeeds Jérôme Bendell to assume the role of CEO for Thales in Chinese mainland, Hong Kong and Mongolia. 
Thierry Weulersse will be based in Beijing and lead Thales' business in the region.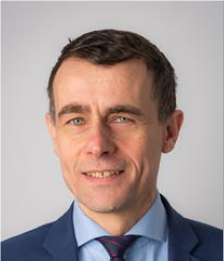 With strong ambitions to continue growing as a local player and driving sustainable and long-term development, Thales is pleased to announce the appointment of Thierry Weulersse as CEO for Chinese mainland, Hong Kong and Mongolia with effect from August 1st, 2022.  In this role, Thierry will steer the company's strategic growth in the region across all of its domains, upholding market commitment and strengthening local collaborations. Thierry succeeds Jérôme Bendell who takes up a new role within Thales in France. 
Thierry joined Thales in 2003. Over the course of his career, he has held a variety of management roles across the enterprise, including P&L and product line development, site management, bid and project management, data management and engineering.
"Thierry is a seasoned leader with rich international experience and a solid track record during the past 19 years in Thales. This appointment aims to support our ambitions of driving both domestic and export growth from China, and partnering with our Chinese customers and partners to build the local ecosystem." Pascale Sourisse, Thales Senior Executive Vice-President, International Development.
Thierry is a graduate from Ecole Polytechnique and Ecole Nationale Supérieure des Mines de Paris.
About Thales
Thales (Euronext Paris: HO) is a global high technology leader investing in digital and "deep tech" innovations — connectivity, big data, artificial intelligence, cybersecurity and quantum technology — to build a future we can all trust, which is vital to the development of our societies. The company provides solutions, services and products that help its customers — businesses, organisations and states — in the defence, aeronautics, space, transportation and digital identity and security markets to fulfil their critical missions, by placing humans at the heart of the decision-making process. 
Thales has 81,000 employees in 68 countries. In 2021, the Group generated sales of €16.2 billion.
---
About Thales in China
Thales provides innovative solutions for the infrastructure that forms the backbone of China's growth. The Group has been present in China for more than 40 years and is the trusted partner for the Chinese aviation and urban rail transportation industries. In the meanwhile, from secure software to biometrics and encryption, Thales has successfully applied its advanced technology to mobile communication, banking, IoT, software monetization, etc. Thales has 3 JVs and employs 2,100 people with offices located in 7 cities in China. Thales established R&D centers and Innovation Hubs in Beijing, Dalian and Hong Kong to provide innovative solutions for both China and international market.