Delivering world-beating Intelligence Surveillance Reconnaissance systems for the air environment
Thales in the UK is at the forefront of Intelligence Surveillance Reconnaissance (ISR) air systems with more than 40 years' experience developing and delivering manned and unmanned airborne surveillance systems.
We are a leader in sensors, communications, mission systems and in the fast-growing Unmanned Aircraft Systems (UAS) market; we are delivering Europe's largest UAS programme, Watchkeeper, to the British Army.
UAS expertise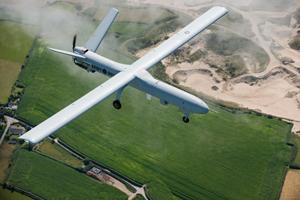 © © Richard Seymour
With our experience in UAS systems and services, Thales in the UK offers complete solutions, building tailored UAS capability for specific user requirements.
Thales in the UK has over 100,000 hours of operational UAS flying experience.
We have delivered the only unmanned aircraft system yet to fly in segregated and non-segregated airspace.
We support international regulatory initiatives to integrate UAS into civil airspace, promising many new applications. Providing the right information in the right format, at the right time and in the right place.
In a fast-moving, high definition world, seeing is no longer believing. Our customers need intelligence from a wider range of inputs to capture the information necessary to make decisions with confidence.
Thales ISR solutions are designed for defence, security and environmental protection applications, letting our customers see and hear more than ever before so that they can build a clearer intelligence picture.
experience developing and delivering manned and unmanned airborne surveillance systems

hours of operational UAS flying experience
Thales in the UK's Watchkeeper is the first operationally proven Unmanned Aircraft System developed and built in the UK, providing real-time, enhanced situational awareness for troops on the ground while helping to reduce risk and loss of life.
The largest UAS programme in Europe.
Used successfully to support operations in Afghanistan.
The first UAS in the UK to fly alongside manned aircraft in controlled civilian airspace.
Watchkeeper is ready for duty
Watchkeeper has been awarded a Release To Service (RTS), following rigorous safety and airworthiness reviews to ensure the system can be operated safely by the British Army.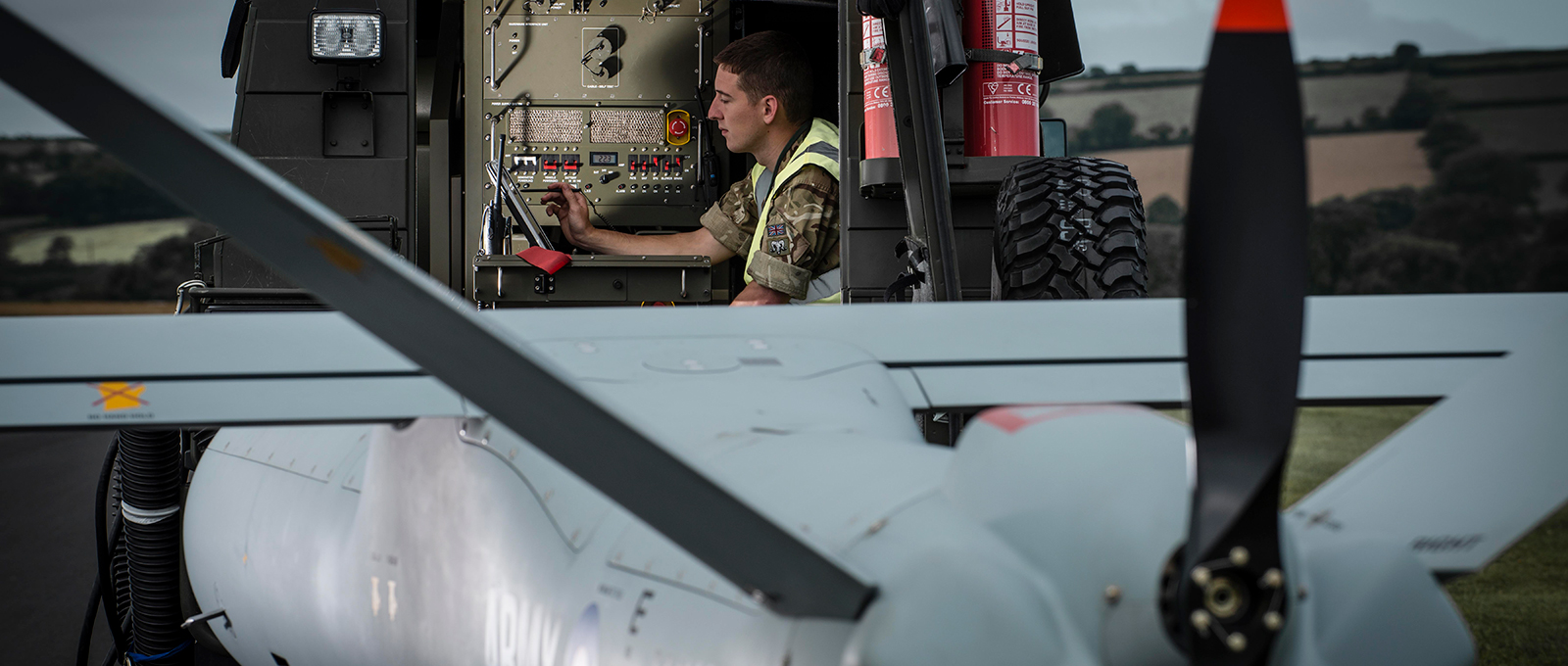 Since 1982, Thales has helped deliver airborne surveillance and control to the Royal Navy. Our Searchwater radar and systems have been fitted across the Navy's Sea King MK 2 and MK 7 helicopter fleets.
  
Originally designed for maritime airborne force protection, the advanced multi-mode radar and sensor systems have proved to be an invaluable surveillance asset, capable of detecting and tracking multiple targets over land, air and sea.
As a result, the Sea King fleet has an enviable history of force protection:
Anti-piracy operations in the Indian Ocean
Operations in Iraq in 2003 and Afghanistan from 2009 to 2014
Crucial airborne surveillance and control for the 2012 London Olympic GamesCerberus mission system: the next generation
The UK Ministry of Defence has selected Thales in the UK to provide a new generation of our Searchwater radar and Cerberus mission system, fitted to specially adapted Merlin helicopters to provide the Navy with a future airborne surveillance and control capability (ASaC).
In today's world, there is an increasing range of threats to Infrastructure, Homeland Security and the environment, ranging from accidental events to sabotage, terrorism and other illegal operations.
Thales in the UK has leveraged its expertise in military electro-optic sensors to develop the Avni system, offering a reliable and effective solution to capture high resolution, wide-area surveillance in a commercial-grade package from small, light aircraft or helicopters.
Supporting the oil and gas industry
Avni has been used by customers in the Oil and Gas sectors to monitor the status of high value assets such as pipelines.
Previously, there were significant technical and operation challenges in monitoring a pipeline's status and security due to its sheer length; the Avni system offers a simple and cost-effective solution to this problem.