Open innovation, Canadian style
As Thales once again celebrates its place among one of the world's most innovative companies(1), in particular for its strategy of open research, we turn the spotlight on the rich and fertile ground of Canada and the country's distinctive innovation ecosystem.
Ten years ago, Thales chose to locate one of its four major research centres in Canada. The Quebec-based laboratory – the Group's only corporate research centre in North America – focuses on advanced research in areas including data fusion, operational research, cognitive science and engineering for decision support, human-machine collaboration, collaborative autonomy, cybersecurity, and modelling and simulation.
The Canadian centre has an impressive record of innovation, and over the last decade its experts have contributed to more than 20 patent filings for both civil and military applications. 
In 2017, the Group also chose Canada to host its global research centre for artificial intelligence (AI). Known as cortAIx, the centre in Montreal has about 50 scientists and development experts designing safe and ethical artificial intelligence applications (TrUE AI2) for Thales solutions as well as high-performance decision support tools for customers.
Unmatched capabilities in augmented intelligence
In 2020, the two establishments set up a new entity called Thales Digital Solutions to optimise their capabilities in the field of augmented-intelligence   and accelerate the process of moving new technologies forward from the prototype stage and into real-world Thales products and solutions.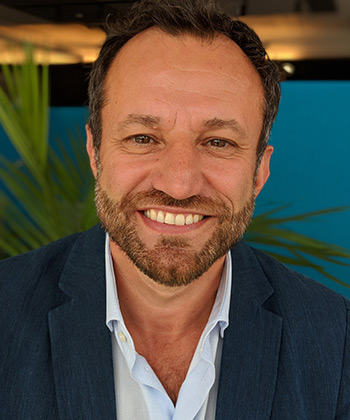 With about 100 people on the payroll, Thales Digital Solutions is the nexus of a vast network of academic and industry partners: "We have partnered with leading research institutes such as the Institute for Data Valorisation (IVADO), the University of Toronto, McGill University, Polytechnique Montréal and Université Laval," says Siegfried Usal, the company's President and General Manager. "We have also teamed up with these research organisations and industry partners such as Ericsson and Ciena to form the ENCQOR consortium, an innovation platform dedicated to 5G technologies. And today we're also working with the Consortium for Research and Innovation in Aerospace in Quebec (CRIAQ) on an autonomy project for future air mobility solutions."
The Centech AI accelerator 
Thales Digital Solutions has also joined forces with Centech, a world-class start-up incubator at the École de Technologie Supérieure de Montréal (ÉTS), to launch AI@Centech, an international AI accelerator programme modelled on Station F in Paris, which Thales is also involved in.
Each year, a panel of international experts selects four or five particularly promising new AI companies to take part in a six-month acceleration programme. Start-ups on the programme receive in-depth advice from AI experts as well as insights from business and industry leaders about fundraising, product design and enhancement, visibility, proof-of-concept development and market access. A fourth cohort of start-ups joined the AI@Centech acceleration programme last autumn.
"Canada, and Montreal in particular, has a remarkable ecosystem of talent and creativity", says Siegfried Usal. "With technology advancing so rapidly, we want to tap into this unique resource to meet the needs of the Group and its customers around the world, and at the same time we want to help the ecosystem to thrive and expand to build a future we can all trust."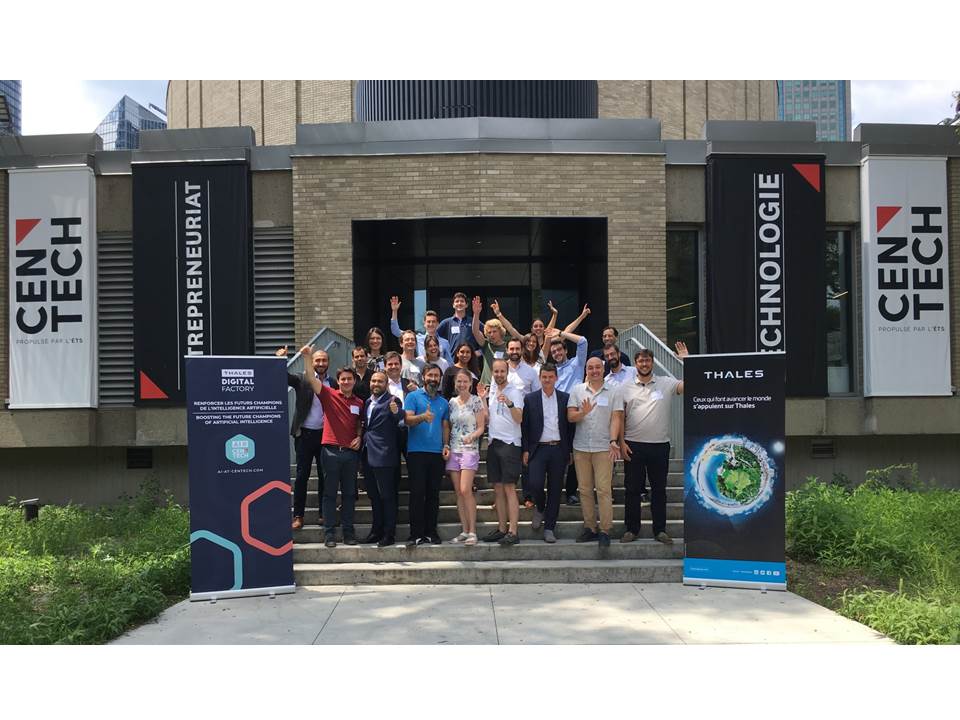 To find out more, listen to the podcast :
---
 [1]  Thales once again named as one of the world's most innovative companies
 [2] Thales TrUE AI refers to Thales's policy of promoting Transparent, Understandable and Ethical uses of artificial intelligence.