Hungary relies on Thales to modernise another 110 km of the railway network
Hungary is constantly modernizing their railway network enabling an appealing, interoperable and efficient rail transport for passengers and goods.
Equipping another 110 km of track with ETCS will further boost a competitive rail transport especially focusing on international freight transport.
With 50 electronic interlockings in operation and approximately 700 km of railway line equipped with ETCS technology, Thales is a trusted partner of the Hungarian National Infrastructure Development Company NIF and the Hungarian Infrastructure Manager MÁV since more than 25 years.
The ambition of the Hungarian National Infrastructure Development Company NIF is to create a transport network facilitating attractive and interoperable mobility offer for passengers and goods travelling in and through Hungary. For their current project to design and implement the European Train Control System ETCS on the 110 km railway section from Szajol to Debrecen NIF furthermore relies on cutting-edge technology from Thales.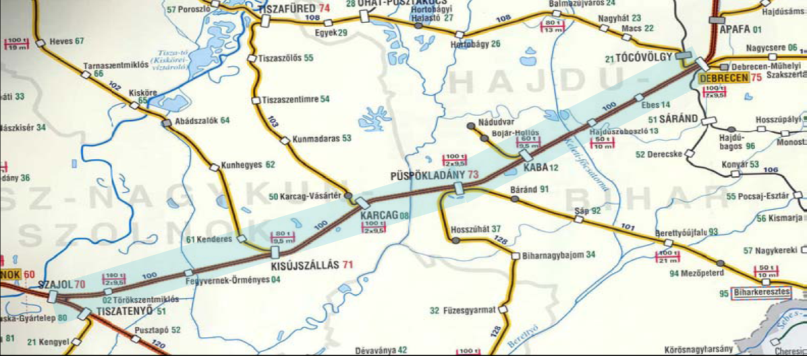 This new project is located along the main line connecting the country's largest cities Budapest and Debrecen. In order to improve passenger travelling time and resolve bottlenecks NIF strives to boost the capacity on this line by increasing the line speed to 160 km/h.
In a first step, NIF already started to modernize the signalling system on the line with state-of-the art electronic interlocking solutions from Thales. With the implementation of ETCS the line will be ready for increased traffic in the future.
"The modernisation of this important line supports our ambition to further develop the Hungarian railway infrastructure facilitating a modern safe and competitive rail transport. We are looking forward to complete the project together with competent experts from Thales."
Thales: a proven expertise
The electrified double track line covers 8 railway stations with more than 250 points. With a joint effort of experts teams from Hungary and Austria Thales will design and build ETCS Level 2 for the line from Szajol to Ebes and ETCS Level 1 from Ebes to Debrecen. The implementation includes necessary connections to the existing signalling system, configuration and data preparation as well as safety and approval activities.
With its long-time expertise and skilled employees, Thales has been able to establish itself as the leading supplier of modern signalling and train control technology in Hungary. 
"With this important project, Thales is very pleased to further support our Customer, NIF, in their ambition to facilitate the connection of people and goods. Thales market leadership in Hungary is built on the capability and diversity of our teams. Thales' references in Hungary include more than 50 railway stations equipped with electronic interlockings and approximately 700 km of railway line equipped with ETCS. We are proud, that NIF chose us again as their trusted partner for this significantly relevant undertaking."