MKU and Thales team up to develop optronic devices and close quarter battle rifles for the Indian Army
MKU Limited and Thales have signed two MoUs for strategic co-operation in the development and production of optronic devices and F90 close quarter battle (CQB) rifle for soldiers. The optronic devices will be co-developed by Thales and MKU and both the optronic devices and F90 rifles will be manufactured in India at MKU's facilities in Kanpur, Uttar Pradesh. These products will be offered to the Indian army and homeland security forces under the 'Make in India' initiative of the Government.

On the occasion, Mr. Neeraj Gupta, MD of MKU said, "MKU is pleased to sign the strategic co-operation MoUs with Thales. This partnership will not only focus on meeting the requirements of our forces in India, but will also look at exporting the products to other parts of the world."
 
Alex Cresswell, Senior Executive Vice-President for Land & Air Systems at Thales said, "We are very pleased to work in close collaboration with MKU for the development of weapons and optronic devices to address specific needs of the Indian and international markets. This co-development partnership reaffirms our commitment to India and is the result of our ambition to support soldiers on operations."
The strategic co-operation for optronic devices between Thales and MKU is committed to enhancing the night fighting capabilities of the Indian Army and homeland security forces. It envisages manufacturing of optronics equipment including weapon sights, night vision goggles, handheld thermal imagers and thermal infrared sensor engine for soldier systems, and other image intensification and thermal imaging systems for soldiers and platforms respectively.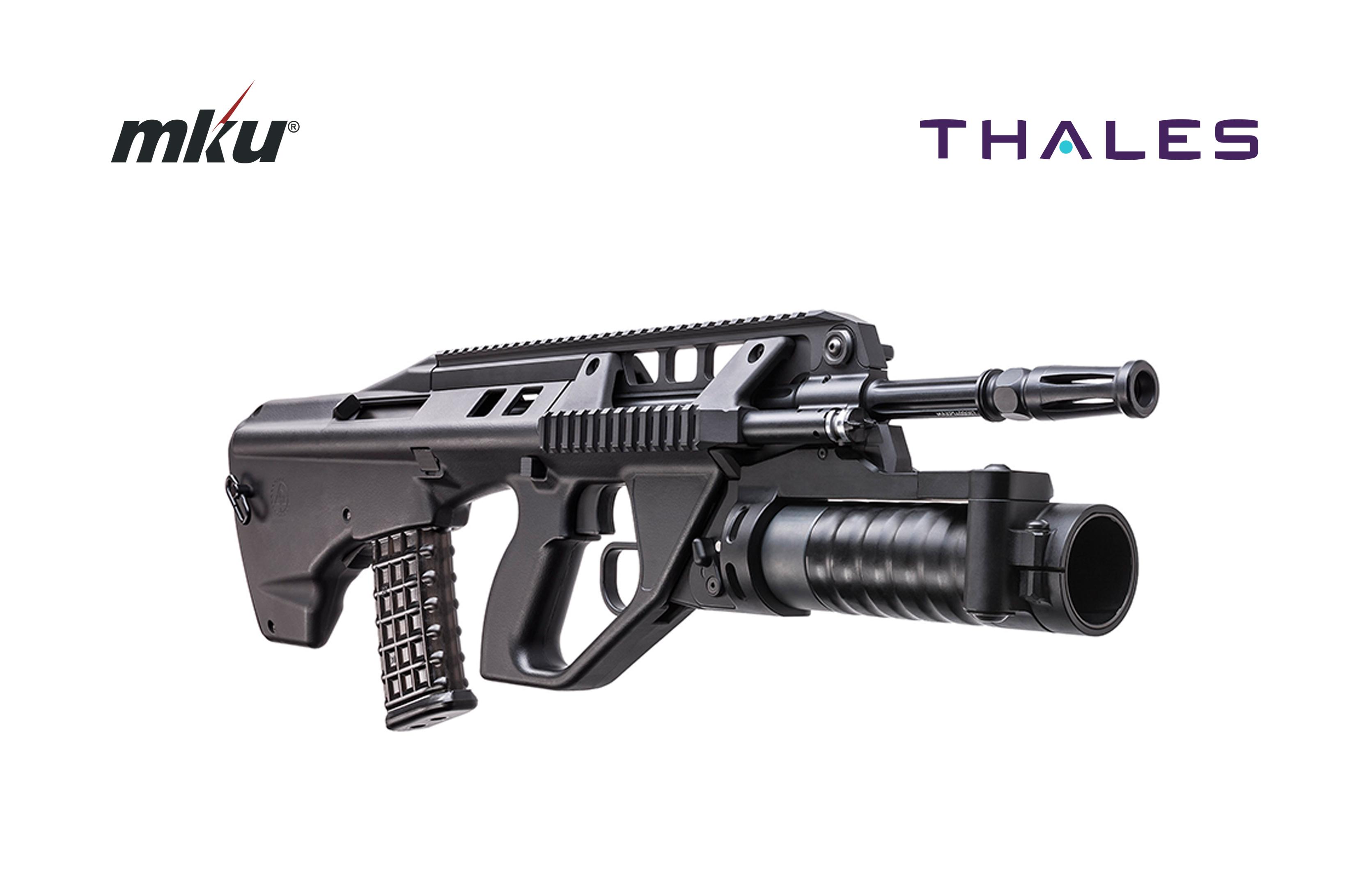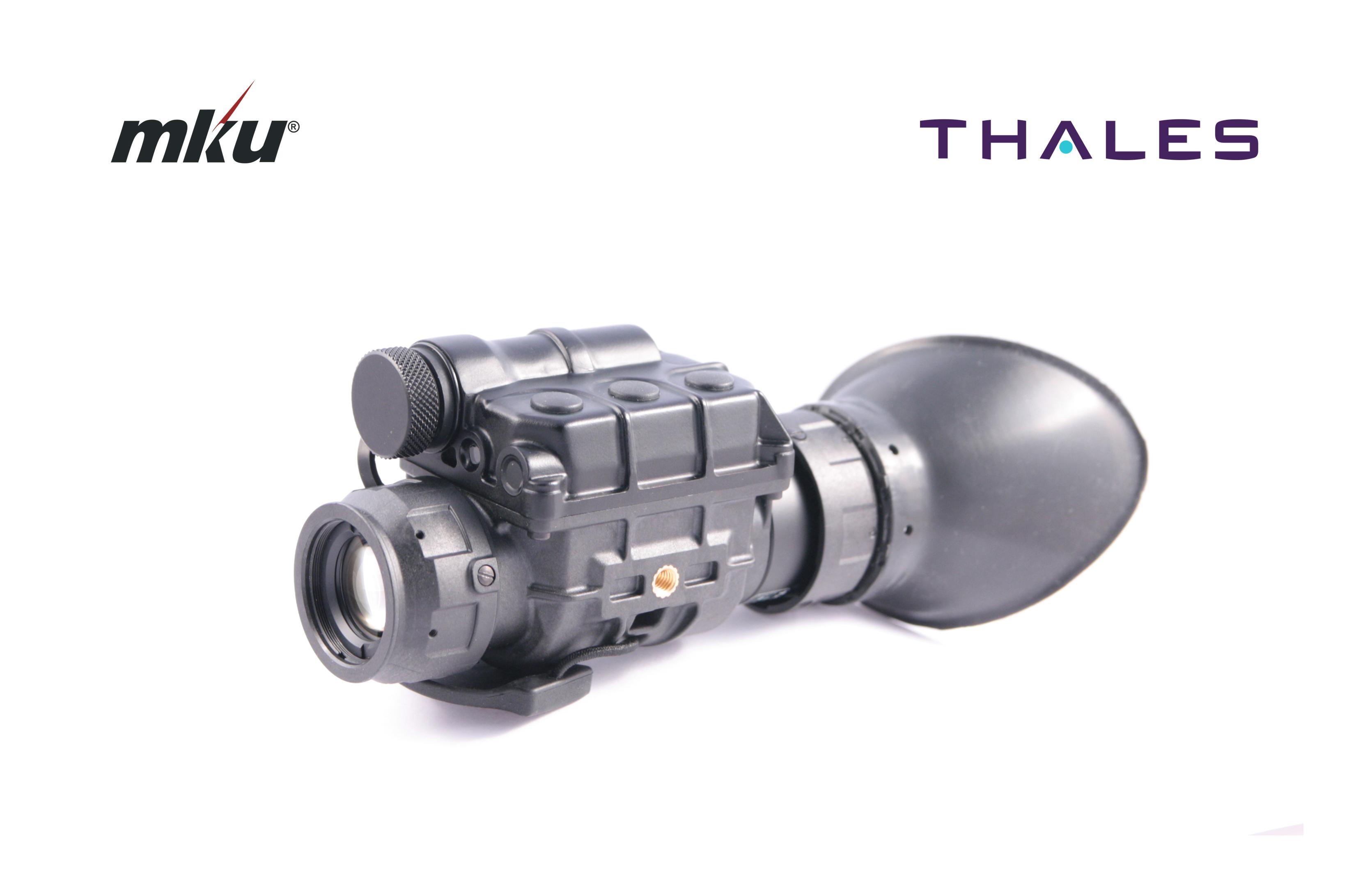 For weapons, the two companies plan to cooperate so that MKU could set-up an assembly and manufacturing plant in India for the carbine version of the F90 assault rifle, combat-proven and already in service with Australian Defence Forces. Light, balanced and accurate, the F90CQB (Close Quarter Battle) developed with MKU will be well suited to Indian conditions and requirements.  
About MKU:
MKU Limited is a leading defence company in India with a footprint in over 100 countries. It has state-of-the-art manufacturing and test facilities for Electro-Optics in India that complies to JSS 55555 & MIL 810G standards. The company is already supplying night vision devices to Special Forces, CAPFs and State Police Forces in India and is participating in various tenders from the tri-services under MoD and CAPFs under MHA.
MKU is already a Global leader in the manufacture of Ballistic solutions for Personnel and Platforms. Its products are trusted and used by over 230 forces in the world.  The company is currently executing an Indian MoD contract for 158,279 Ballistic Helmets for the Indian Army and Navy.
The company has already announced its plans to diversify into weapon systems and will be setting up a manufacturing facility for the same in the newly announced Defence Corridor in UP.
About Thales:
The people we all rely on to make the world go round – they rely on Thales. Our customers come to us with big ambitions: to make life better, to keep us safer.
Combining a unique diversity of expertise, talents and cultures, our architects design and deliver extraordinary high technology solutions. Solutions that make tomorrow possible, today.  From the bottom of the oceans to the depth of space and cyberspace, we help our customers think smarter and act faster - mastering ever greater complexity and every decisive moment along the way. With 65,000 employees in 56 countries, Thales reported sales of €15.8 billion in 2017.
About Thales in India:
Present in India since 1953, Thales is headquartered in New Delhi and has other operational offices and sites spread across Gurgaon, Hyderabad, Bengaluru, Chennai and Mumbai, among others. Over 600 employees are working with Thales and its joint ventures in India. Since the beginning, Thales has been playing an essential role in India's growth story by sharing its technologies and expertise in Defence, Transport and Aerospace markets.