The complexity of some missions means that simply relying on long-range radars for an accurate situational awareness of the airspace may be require additional resources. Whether to complement long-range radars in providing airspace protection behind masks or to provide Ground-Based Air Defence (GBAD) to deployed forces – or both – the Ground Master 200 (GM200) has established itself as the multi mission medium-range radar of choice around the world.
Mind the airspace gap
Long-Range Radars are, by definition, capable of detecting and tracking threats at very long distances. While this is crucial for maintaining an accurate and up-to-date Recognised Air Picture (RAP), anything behind masks remains undetected. Such a surveillance gap could prove critical to Airspace Protection.  
Many Command and Control (C2) centres therefore also rely on Medium-Range Radars to fill this gap or take on this role. 
Fast track from surveillance to air defence 
If detecting, identifying and tracking a threat is essential to maintaining an accurate, up-to-date RAP, neutralising that threat is crucial to retaining airspace sovereignty. Mid-range radars need to be able to acquire target information and feed it to the GBAD as accurately and quickly as possible to trigger the appropriate response.
The GM200 design detects and tracks simultaneously, low to high altitude targets in all types of environments. Based on the successfully proven architecture of the GM400α, it provides air defence weapon coordination for Very Short Range Air Defence (VSHORAD) up to Short Range Air Defence (SHORAD) systems.
Protect your people
When deployed in complex theatres of operations, armed forces can be vulnerable to a large panel of threats. Missiles threatening the airspace are only one of them. From Rocket, Artillery and Mortar (RAM) to Unmanned Aerial Vehicles (UAV) operating at low to medium altitudes and, potentially, in armed swarms, the battle space can be saturated and overwhelming. 
Not only does the GM200 protect deployed armed forces from air threats when connected to the GBAD, but its 'sense and warn' capability keeps them safe against RAM. A true multi-mission radar, the GM200 provides armed forces with launch and impact threat coordinates for multiple, simultaneous threats. This capability warns people in the area, giving them a few seconds to seek refuge. 
Enjoy asset survivability
Highly mobile, the GM200 is an autonomous solution designed to fit the radar, a mast, a Power Generator Unit (PGU) and an operational cabin to accommodate two operators within a 20ft ISO shelter. Transportable on a truck and deployable for operations in 15 minutes, with a decamp time of 10 minutes, it provides operators with crucial asset survivability and are the key benefits of this radar.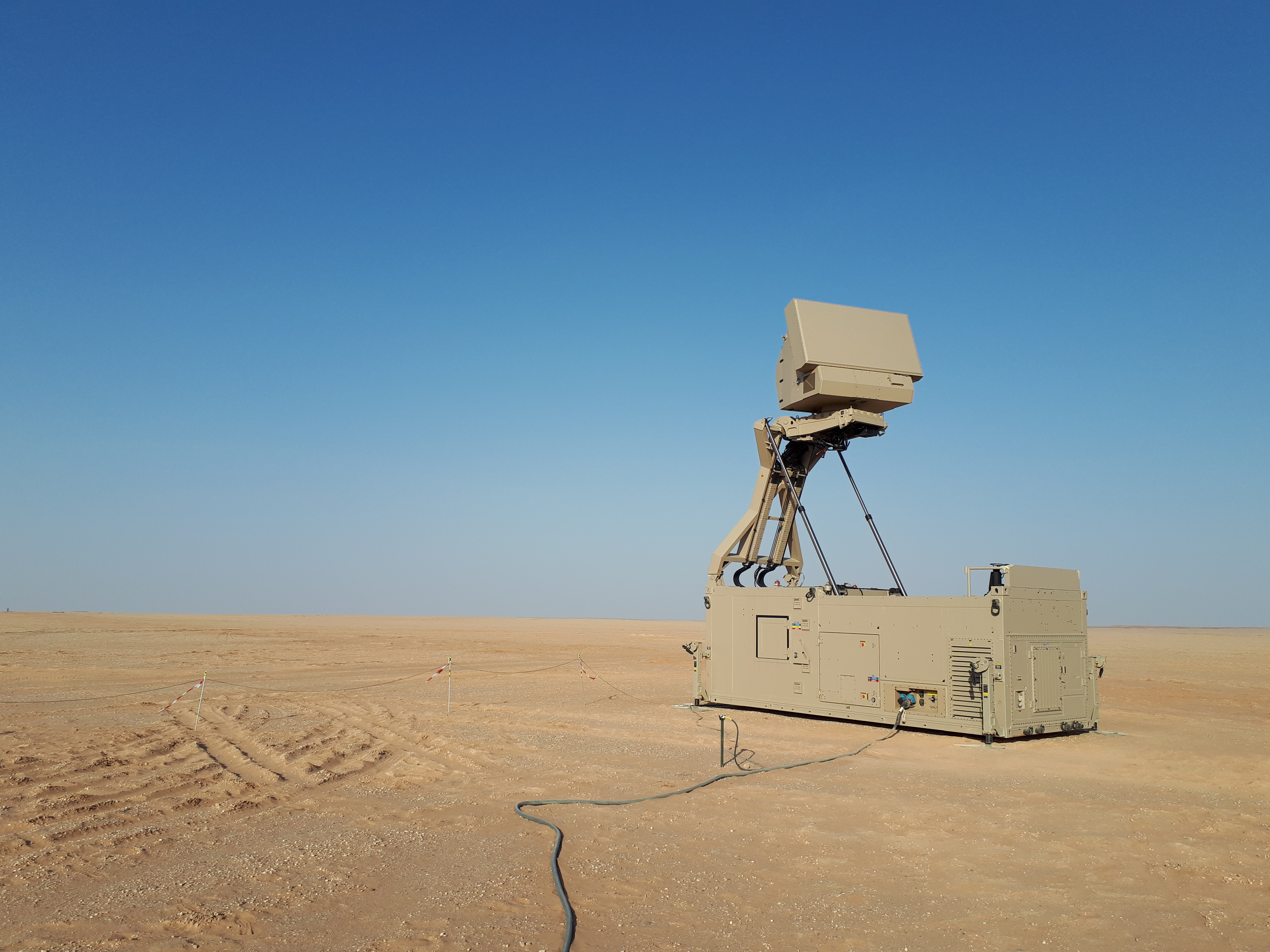 Key Features
S band with GaN technology
Extended detection range: 250 km surveillance mode/100km engagement mode
Full-time 3D coverage from -7° to 70° in one rotation (3 seconds for surveillance, 1.5 seconds for engagement)
Digital beam forming
Did you know?
GM200 addresses a comprehensive panel of tracks ranging from low, slow, small to high manoeuvring stealth targets. It can also detect pop-up helicopters.
GM200 provides superior performance with only two simple operational modes that can be switched without disrupting the air picture displayed to the operators
GM200 has an embedded power unit to sustain 24-hour autonomous operation 
With more than 60 units sold around the world, the GM200s are now operating in various operational theatres facing 21st century threats in extreme climatic conditions