A new offer to optimize and strengthen the capabilities of security operators
Thales's new security management platform is a game-changer. It addresses the full spectrum of operator requirements, processing data from thousands of surveillance sensors to make security systems smarter, more agile and more automated, while ensuring they're always at the forefront of latest technological advances.
The Thales Smart Digital Platform (SDP) is a key enabler of next-generation solutions for operators in charge of sensitive site security, urban security and large-scale event security. Designed to provide 360° coverage of their security requirements, it revolutionises the approach to the five main issues they face:
Anticipation

How can we better anticipate incidents before they happen and better deploy forces on the ground?

Surveillance

What's the most effective way to keep track of thousands of cameras and sensors of all types, from panic buttons, radars, laser detectors and access controls to monitoring of operations at a facility?

Detection

How can we automate incident detection within the vast streams of data from all these sensors?

Processing

How can we provide more relevant decision support for handling incidents and ensuring smoother cooperation between control rooms and personnel on the ground.

Reporting and forensics

And how do we define the right indicators, so we have the big picture and better control operations?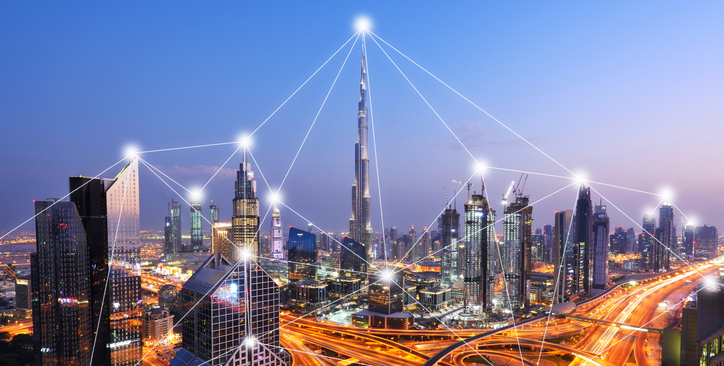 © Thales SIX
An added layer of intelligence and guaranteed agility…
Based on a cloud architecture, the Smart Digital Platform from Thales is a response that combines:
INTELLIGENCE
Data analytics
By tying together all data from all physical and data sensors (social media analytics, human-derived information, etc.) and using the best algorithms on the market, it's possible to establish correlations that make anticipation and detection capabilities more effective.
Artificial intelligence
Big Data is used to train AI algorithms and improve their performance. Each operator benefits from Thales's extensive experience.
Automation
Algorithmically derived intelligence helps improve detection capabilities and enables better support for operators, from guidance for navigating a camera network to suspect tracking, decision aids, optimisation of operations, grouping of incidents and reduction in alerts.
AGILITY
Adaptability

The platform can be grafted into any existing environment.

Openness

It's compatible with specific technologies and algorithms not developed by Thales.

Evolvability

Upgrades, integration of latest innovations and testing of new applications are made easier.

Scalability

Processing capacities can easily be extended, as needed.

Modularity

Only the applications that meet an actual need are activated, and the package can be quickly modified at any time.

Responsiveness

Operators have an effective communication capability for better sharing of information between the control room and personnel on the ground.
… Whatever the issues
Whatever your needs, Thales can provide any or all of the hardware, software and organisational elements in the security chain. These include advanced sensors, a datacenter, data concentration, data analytics, mission-specific applications for managing a theatre of operations, for example, decision support for handling incidents and collaborative tools for better coordination of resources.
Security as a Service: your budget and investments under control
By enabling operators to make best use of their security data, the Thales SDP helps reduce costs, with task automation, optimal deployment of resources on the ground and significant efficiency gains. It also signals a major step forward in its financing model. Providing security for a city, site or event calls for a huge investment in technologies — technologies that quickly become outdated, so must be upgraded or replaced, which is expensive and causes disruption to service. Like many other sectors, security is now entering the as-a-service era, with obvious benefits: state-of-the-art technology is permanently available, security becomes a simple operating expense, based on a subscription model, and investments are drastically reduced.