A fingerprint touch makes contactless payments convenient and secure. BNPP is 'all in'. 
For all the progress made by new fintech entrants, most people overwhelmingly trust traditional banks.
Indeed, a 2019 study of consumer attitudes found that 75 per cent of Americans said they felt loyal to their current bank, while nearly 85 per cent responded "no" when asked if they wanted to switch.
Still, this is no reason to be complacent. Every traditional bank knows it has to keep its focus on customer service and innovation to preserve these high levels of loyalty.
BNP Paribas is a case in point. 
It's the largest banking group in its native France and the Eurozone. Today, it operates in 72 countries across five continents. Its retail banking network alone serves more than 30 million customers in France, Belgium and Italy via brands such as BNL and Fortis. 
In 2020, BNP Paribas (BNPP) directed its passion for innovation towards a new focus: customer payments. Being a pioneer in the next generation of cards was one of BNPP's key goals.
So, it pondered an important question. 
Could it find a payment technology to create a better experience for account holders, improve security, combat fraud, and ultimately attract new customers? 
And could this new tech help BNPP differentiate itself from other banks as a genuine innovator?
An extraordinary new contactless payment tech 
Payments are changing fast. Customers have embraced contactless enthusiastically. They love the convenience of tap-to-pay. 
But they still have two key concerns: 
1. The security risk of PIN-free payments,
2. The upper limits on transaction amounts.
BNP wanted to find an innovative product that would retain the user-friendliness of contactless while improving the overall experience.
The biometric payment card was the perfect solution.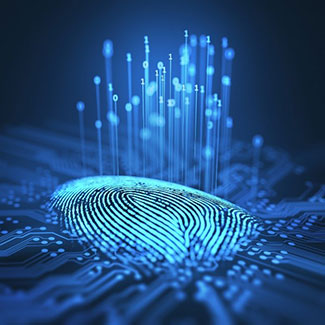 With the addition of a fingerprint reader, the biometric payment card adds a layer of security protection that makes it impossible for a thief to use the card. This process removes the need for an upper limit on payment amounts. 
 
Also, the fingerprint reference data captured by the biometric sensor are securely stored locally on the card chip. They are neither kept on bank servers, by merchants, or sent over the air during transactions.
 
It makes the payment experience frictionless for the cardholder – especially compared to other forms of authentication, such as entering a PIN.

 
 The biometric contactless payment card: key benefits in a nutshell
•    Added layer of authentication for extra security
•    Hygienic and safe against viral spread. No need to touch the POS
•    Easy user experience 
•    No transaction limit
•    Long life. There is no battery on the card; the POS device powers it.
Who to target? How to do it? Key questions for BNP Paribas
For BNP Paribas, the biometric payment card represented the perfect opportunity to offer its customers a cutting-edge new service with significant advantages. 
However, a new product launch always brings with it certain hurdles. 
There are technical risks and big decisions about the user experience and rollout. As a large and established bank, BNP wanted to address all possible challenges before going live.
The key challenges for BNP Paribas biometric payment card were as follows: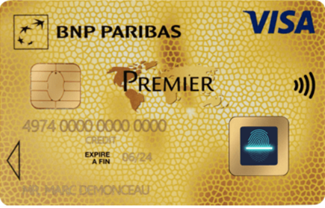 Making the right decisions about the enrolment process and location – at home or the branch?
Targeting the right portfolio of customers 
Deciding on the commercialisation strategy of the product
Devising the right strategy to position the card 
Find the best way to collect feedback from real customers and do market analysis.
Updating internal systems – technology, legal, personal data management, customer care – to incorporate the new service
The BNPP biometric card: from pilot to commercial rollout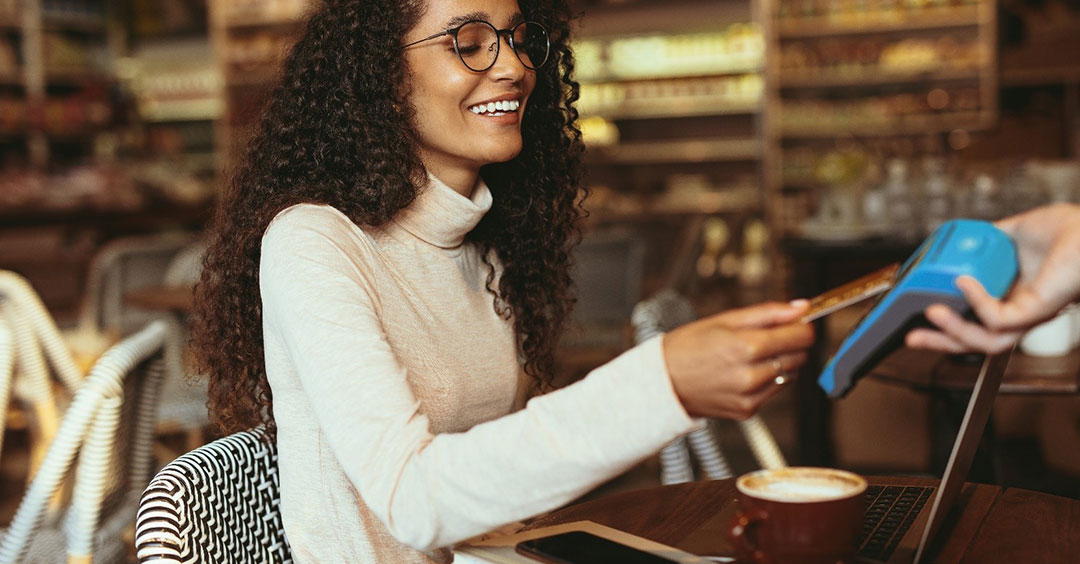 Phase one: An iterative pilot to confirm the user-friendliness of the solution
BNPP turned to Thales to provide a prototype for the project. It decided to launch a pilot with 100 users, which started in November 2019.
The bank used the insights from the pilot to create a near-perfect user journey. 
Fingerprint verification works almost always and provides an even better completion rate than contactless payment via a smartphone.
In practice, most pilot users were wowed by the user experience at the POS. Still, there was work to be done to improve the enrollment process and the clarity of user instructions.
For example, the set-up process for biometric cards requires customers to present different finger surfaces to ensure it is recognised. However, some users would give the same finger portion on the sensor instead of placing it in different areas. 
The result?
BNPP responded by updating the instructions. It also created a training module for customer-facing employees to outline best practices for educating users.
Finally, BNPP changed the fingerprint verification, making it possible to do it with the reader used to set up the card.
Phase two: commercial rollout once all the lights are green
The pilot confirmed BNPP's intention to launch the biometric payment card commercially. Indeed, the aim was to complete the world's largest commercial rollout of the tech.
To do this, BNPP defined its ideal technical solution with Thales. Then, it considered where to enrol customers. Here, the bank decided to take advantage of its 1800-strong branch network. 
BNPP and Thales settled on a strategy that prioritises security and easy onboarding. 
They allowed account holders to enrol using a specific reader, menu and user journey. They designed a leaflet to explain the benefits alongside support documentation for the bank. 
 
Here's how the live set-up process currently works. 
Users insert the card in a reader at the bank's branch and then place their finger on the card's sensor a few times to record their fingerprint. After that, users can pay by contactless on regular POS readers but use the fingerprint to authenticate themselves for amounts above 50€ (the contactless threshold in France).
Jean-Marie Dragon, Head of Payments and Cards, BNP Paribas, says: "This premium solution addresses several challenges such as convenience, safety and contactless. We established a simple yet rigorous enrolment process in the branch, so the biometric data never leaves the card. This is a key pre-requisite as we take the privacy of our customers' data very seriously." 
Trusted partners team up.
BNPP worked with Thales on this project because the two companies have a long history of working successfully on financial projects.
Thales is a specialist in card technology and digital security. Its EMV contactless biometric payment card is the only solution in the industry certified by major EMV payment schemes such as VISA and Mastercard. 
After a series of successful trials worldwide, Thales was well-placed to advise BNPP on volumes, product references, delivery schedules, start dates and more.
Thales' partnership with BNPP delivered:
•    An off-the-shelf certified product compliant with local regulations and international standards
•    A product roadmap defined by numerous historical rollouts
•    Speedy response to BNPP's strategic and technological questions 
•    Unrivalled production capacity - able to offer thousands of cards per day
•    Expertise and resources for personnel training 
 
More resources on contactless payments, biometrics in banking and more
•    Why contactless pickpocketing is impossible
•    9 myths frequently associated with biometric usages (infographics)
•    What is biometric authentication? 
•    Biometrics in payment: the case of the biometric bank card (white paper)
•    Key best practices for digital onboarding and account opening (white paper)
•    Thales Gemalto Voice Payment Card
•    Cloud-based solutions for secure onboarding to digital banking services 
•    Get set for Digital First: Thales solutions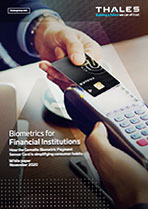 Biometrics in payment: The case of the biometric bank card (white paper)
Check out the latest developments and technologies in biometrics
Read more
Key best practices for digital onboarding
This ebook highlights the key best practices we have identified during deployments of KYC projects using our solution in the banking private sector, and key technologies to be used to allow a smooth onboarding and reduce identity fraud
Read the ebook

9 myths frequently associated to biometric usages
Debunking the most common misconceptions about the use of biometric cards.
Download the infographic