Onboard your customers onto new digital payment experiences!
Why let your customers wait for their card to be produced, shipped and activated once they have applied for a new card? Digital First by Thales is about having a digital card ready to use instantly. And much more: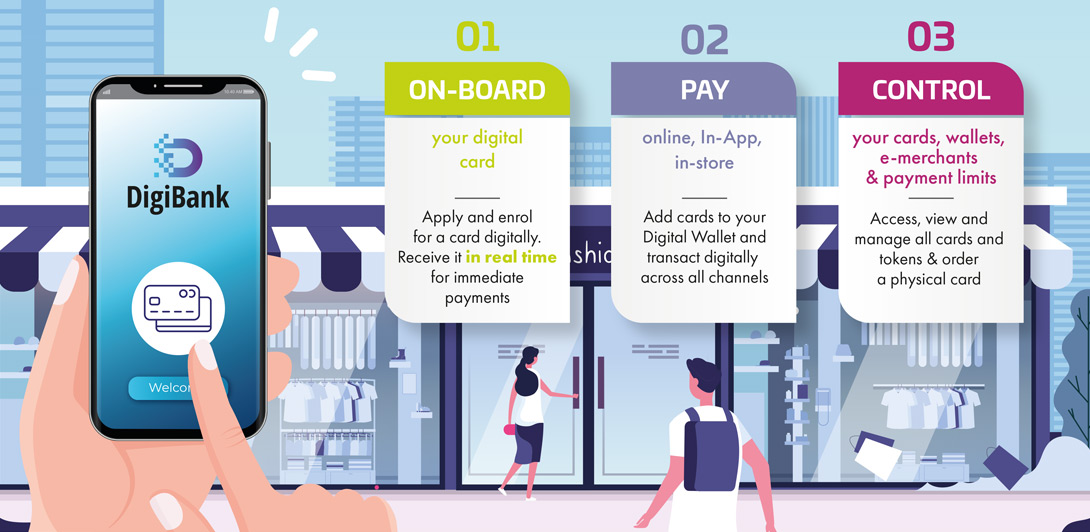 Offering the best mobile experience to consumers with quick on-boarding, instant digital card payment - online & in-store, while letting them have full control over their payment credentials.
It's all about the UX! 
Consumers have come to expect the best digital banking and payment experience with optimized speed, security, and ease of use. With Digital First by Thales, we ensure you deliver a superior user experience with the ability to offer the convenience and choice of everything they need from their bank, all from their mobile. 
Debbie performs her quick mobile onboarding with:
Document verification
Facial recognition 
Liveness detection
Fraud prevention 
AML checks
John uses his virtual card for easy and secure online payments with:
Strong Customer Authentication
Secure display of the virtual card in the mobile app
 
Emily gets her digital card ready to use in a few seconds with:
Instant digital card issuance
Push to wallet 
Automated provisioning
Debbie receives her new digital card immediately and gets her physical card later with:
Combined digital and physical card issuance
Card order status and activation straight from the mobile app
 
Debbie controls her digital cards in real-time, on her mobile with:
Real-time management of digital cards
Easy setting of payment domains and limits for all digital cards
A strong market demand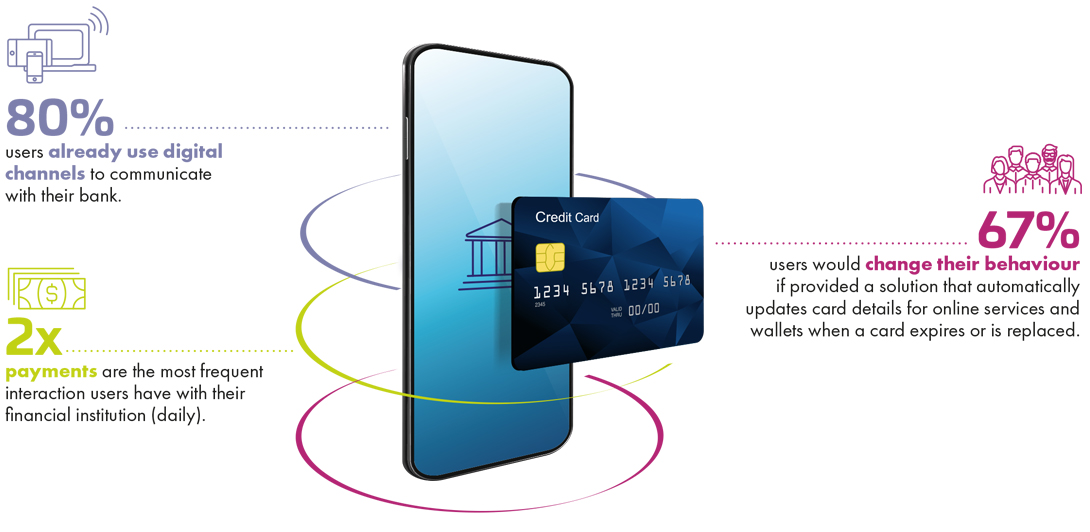 The payment market is accelerating its mobile transformation and boosting the adoption of digital payment!
Consumers have come to expect seamless digital experiences for all types of services… and that includes payment! According to a recent Visa study, 80% of customers use digital channels to communicate with their bank, with payments being the most frequent interaction. And if they were provided with a solution that automatically updates card details for online services and wallets when a card expires or is replaced, 67% of users say they would change their behavior.
Digital first: Are you ready for the new normal?
With an ever increasing competitive banking and payments sector it's essential for Financial Institutions to have a digital-first strategy that meets their customers' expectations for easy, quick and secure payments.
Fast track towards Digital First by Thales
Digital First by Thales is an end-to-end digital issuance solution enabling Financial Institutions to leverage their existing assets and offer an optimized mobile-first digital experience to their customers.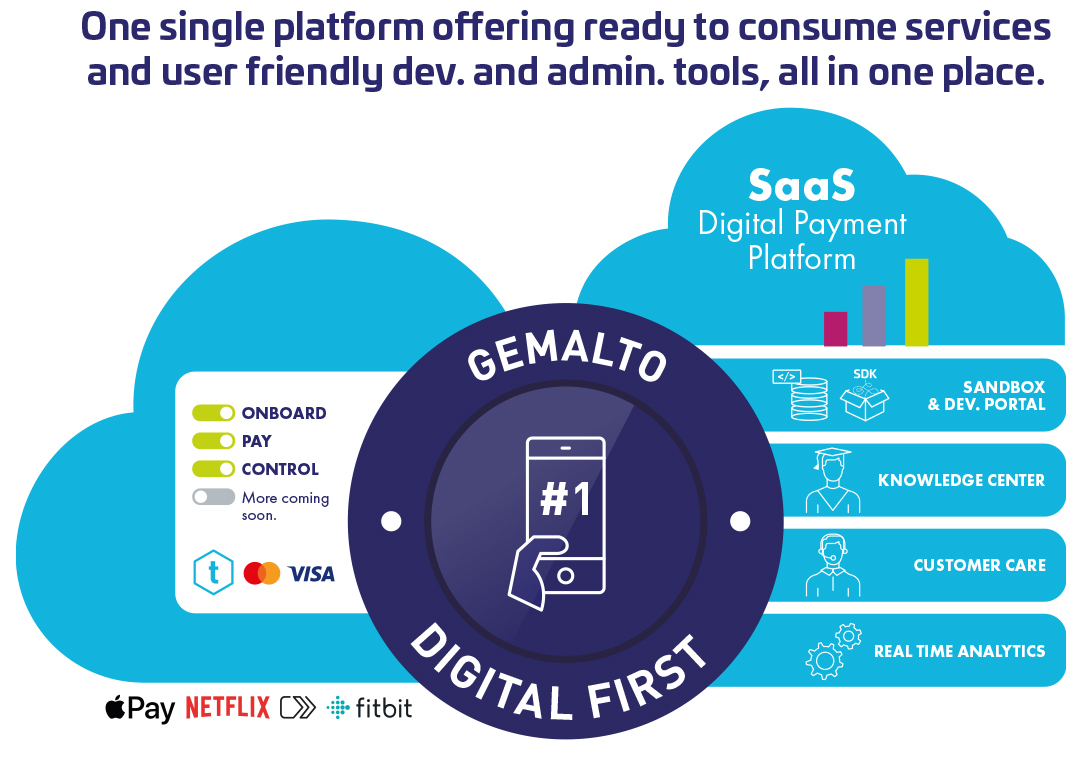 Our technology is based on a proven SaaS platform that uses our existing connections with Issuers for card personalisation and tokenization services. It brings together digital & physical card issuance, virtual card display, payment and tokenization, and digital PIN delivery. All in a simple service. Giving full control to your customers.
Power your banking app with Thales
We let you focus on your mobile app!
The Thales Gemalto Digital First Platform offers a fully tailored digital solution to revolutionize the customer experience with: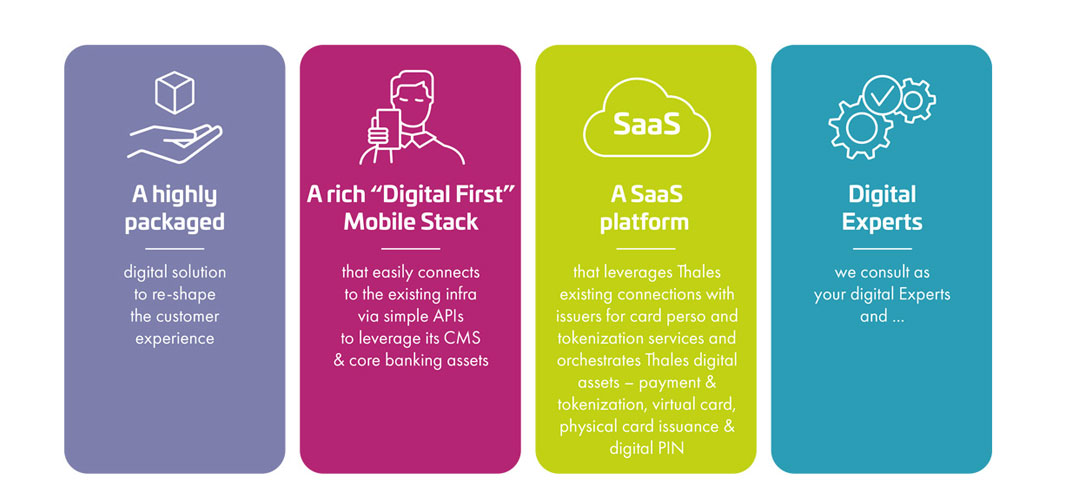 A name you can trust
Thales is a global leader serving 3000+ financial institutions worldwide. You can rely on us to accompany you to deliver an optimized mobile-first experience for your customers wherever you are.
Gemalto Digital First by Thales is a solution that makes banking intuitive, secure, and convenient – it's the smartest way to manage how you pay!