Now's the time to modernise your card program to meet the demand for instant, mobile, 24/7 payment services. 
This deep digital transformation of payment services requires a brand new card issuing platform to launch new services seamlessly and reduce costs.  Developers will enjoy a new API approach to card issuing, managing all the complexity of the card issuing stack and focusing on use cases. 
We have you covered with the Thales D1 platform and its new Card API architecture that accelerates time to market and reduces development costs.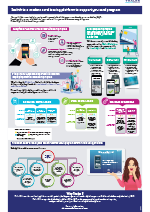 Switch to a modern card issuing platform to support you card program
1 – 4 key factors benchmarking success for a modern card program
A successful card program is reliant on factors such as enhanced user experience thanks to the mobile and webs channels; optimised end-user engagement to boost card acquisition;  lower operating costs by putting the user in control,  and strong marketing and branding tools majoring in sleek, modern artwork, better services exposure, and real-time engagement. 
2 – Widen your appeal
The Thales D1 platform puts the user in control via a mobile banking app or web interface. This means you'll be able to deliver on your customers' demands for innovative services based on virtual cards, digital cards, and physical cards.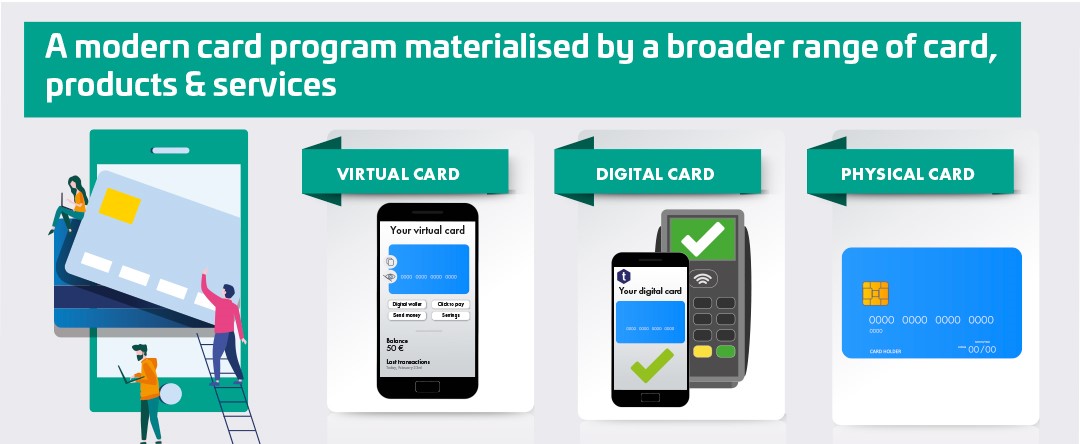 3 – Cut costs and slash time to market
Our solution has been packaged to optimise development costs and reduce time to market. In turn, this helps you ensure that your customers can acquire and use a digital card quickly and easily, without compromising on security. Plus, our approach helps them manage their spending and stay in control of their money.
4 – A total package for developers
The Thales D1 is a unified platform designed to deliver innovative card services and ensure that you deliver a successful card program. It brings together existing core banking systems with modern digital components: mobile and web front-end, tokenisation, ID, and verification (ID&V). By using these technologies, it secures the card application process, manages real-time virtual card issuance, and manages the orchestration of the card issuing stock. It also integrates and updates APIs from all payment networks and supports all digital wallets. Plus it modernises the card issuing stock and supports alerts and control capabilities.
More resources on digital-first in banking