The digital payment ecosystem is developing at the speed of light, with all new services to manage payments for online purchases...
... With a growing number of digital wallets for mobile payments at the store and in-app, eMerchants are adopting EMV tokenization to offer innovative Digital Payment services to their customers. 
EMV Tokenization, adopted by leading digital wallets today, is increasingly used for online payment at eMerchants.
The results?
The real card data stored by the merchant is replaced by an EMV token, protecting the cardholder from skimming frauds and opening an all-new service ecosystem whereby users can control their payment card usage for online purchases. 
Use cases for tokenization are set for exponential growth with eCommerce, leading to the fast growth of EMV tokens issued for digital wallets and eCommerce card-on-file replacement.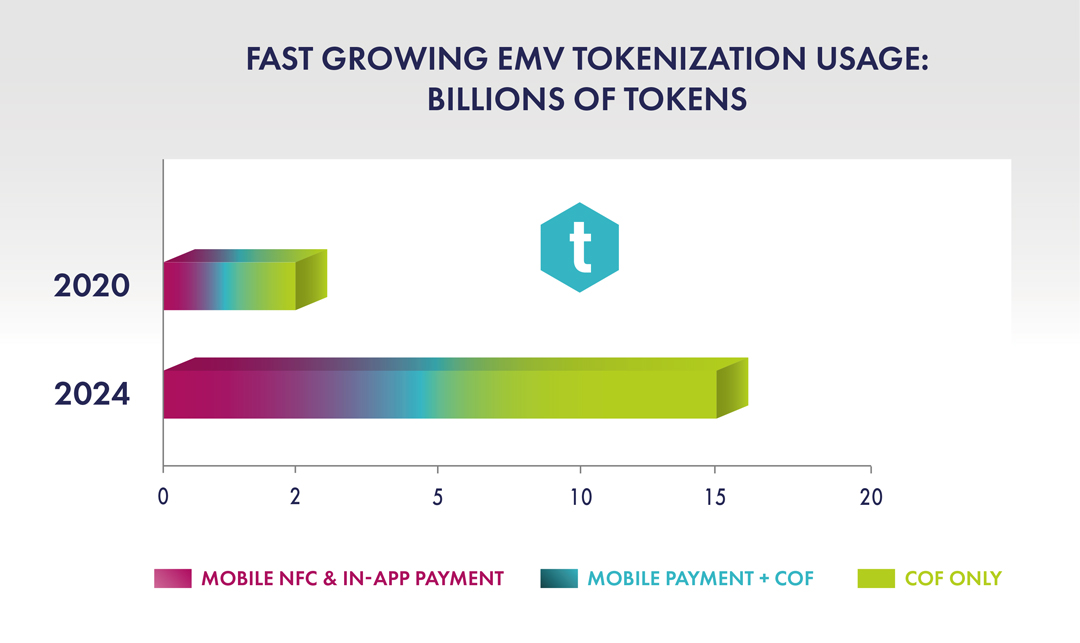 A scalable ecosystem for a multi-channel & multi-scheme strategy
EMV tokenization is the crucial technology enabling banks to deploy their digital payment services ecosystem.
Major payment schemes have put in place an EMV tokenization platform. 
Beyond increasing the security and ensuring the independence between the different wallets, there is a need for a hub that allows issuers and processors to access all significant wallet providers and an increasing number of eMerchants.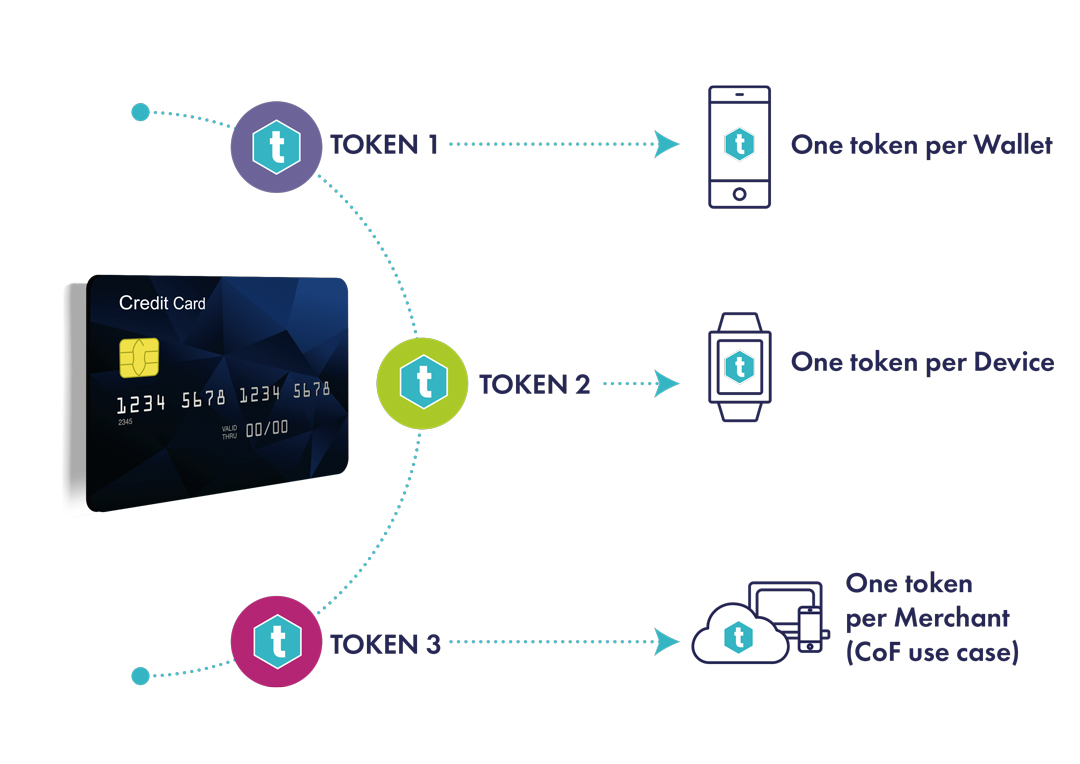 Banks and other issuers increasingly deploy their digital payment services on multiple connected devices, payment schemes and eMerchants. 
This is where Thales Trusted Services Hub (TSH) comes into play by connecting a broad range of service providers to a wide range of devices and schemes.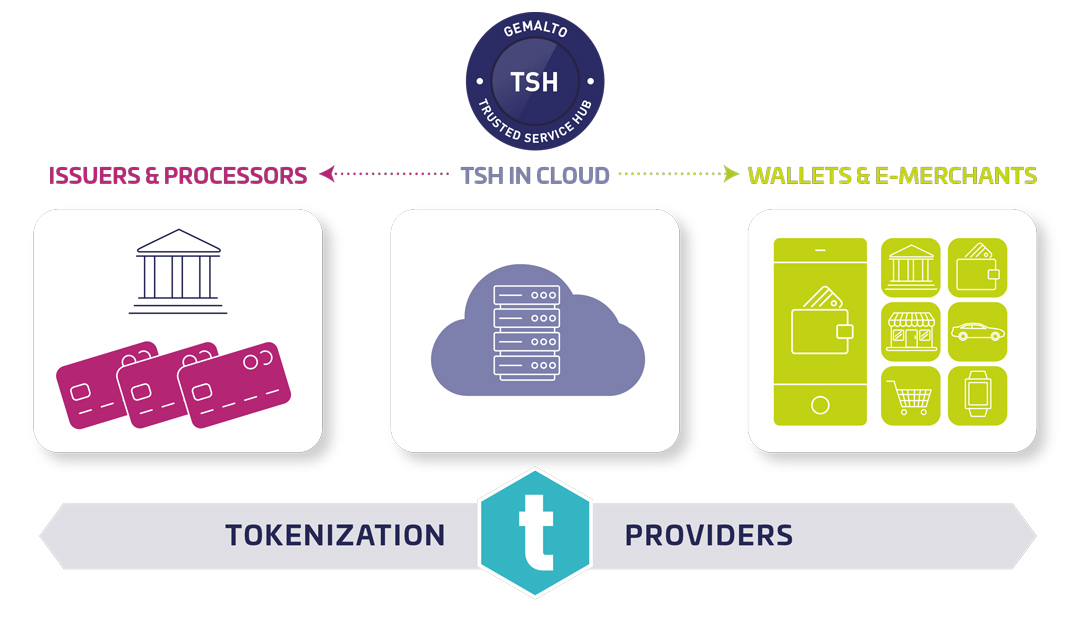 The TSH is a cloud solution that combines and manages the card digitalization process, from end-user verification, provisioning and tokenization to managing the life cycle of the tokens, all while targeting a wide range of wallet providers, eMerchants and devices. 
A completely new user experience empowering your customers for eCommerce
All eMerchants are managed from one place in the bank mobile app and website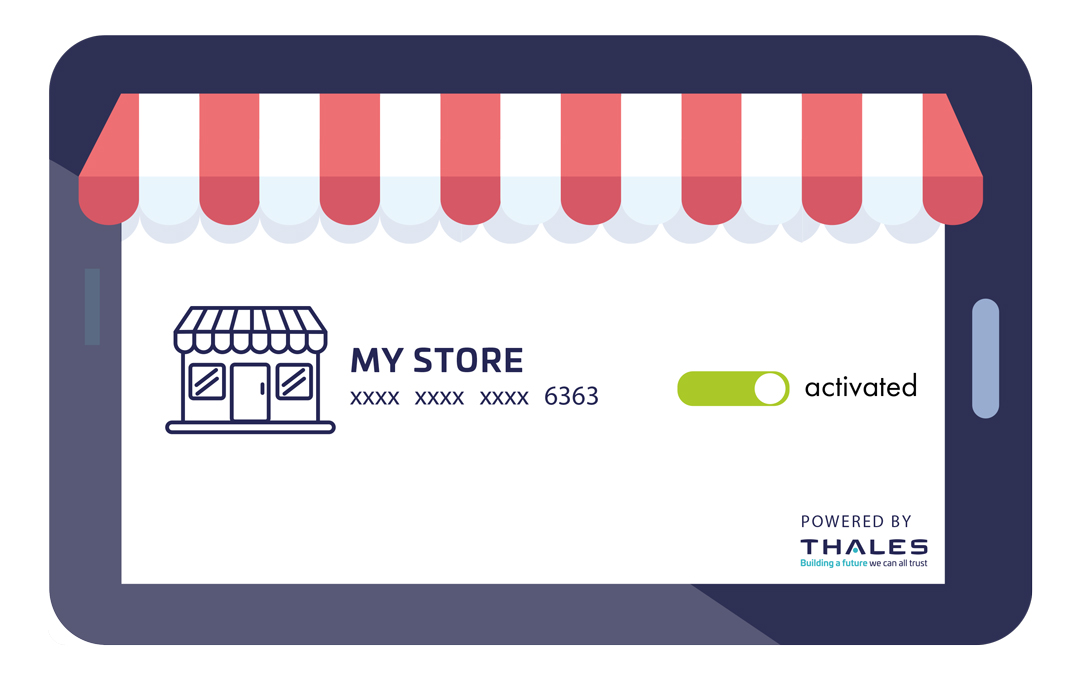 Thanks to the EMV tokenization, the customer can centralize the management of all their EMV tokens (one per eMerchant) right from the bank's mobile application and website:
 The customer gets full control of each deployed EMV token for all their eMerchants' sites, wearable devices, and smartphone wallets.
The customer can add a new eMerchant without the hassle of manually filling in the card credentials and the risk of the card being skimmed.
Avoid Cards False-Positive declines.
Cards False Positive decline* has hit 24% of Generation Y customers at least once in the last 12 months, leading to customer dissatisfaction and loss of sales. 
In the US alone, false declines mean that e-commerce merchants are losing a total of $8.75 billion in 2022, according to a report by Insider Intelligence in September 2022.
We know the feeling of frustration for both parties.
Transactions get rejected for no good reason, only due to risk management software evaluating a given card as risky. Cards replaced by EMV tokens for such transactions will solve that issue.
*The term card false positive decline refers to a merchant declining a transaction that should not have been rejected.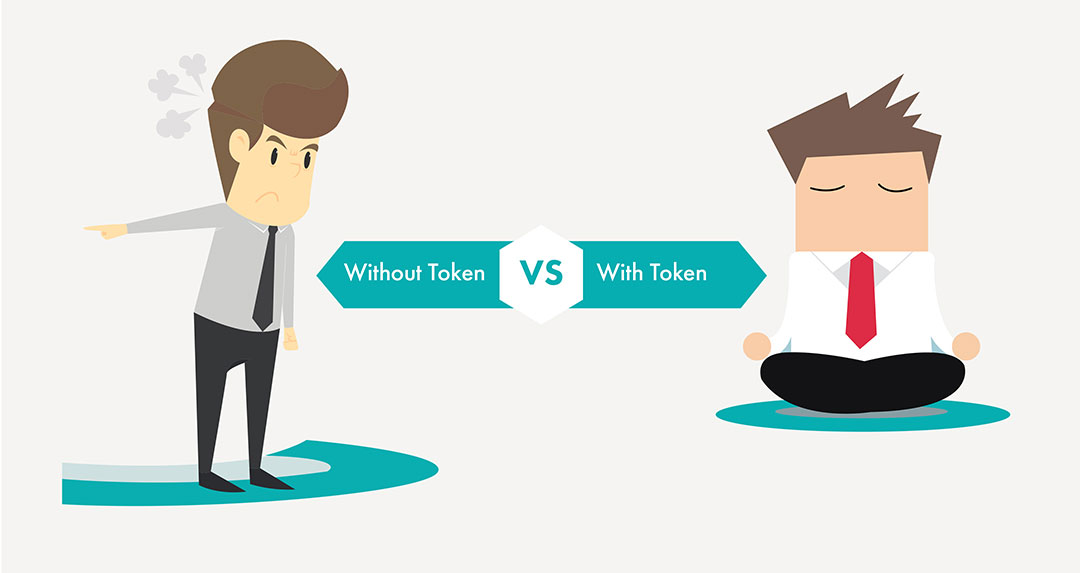 No more card expiration dates requiring to re-enter the card data online to maintain subscription accounts
When a card expires, the related EMV tokens are linked automatically to the new card. The consumer does not face the hassle of:
Unexpected service stop: for services to which he used his card to subscribe.
Cart abandonment at his preferred eMerchants.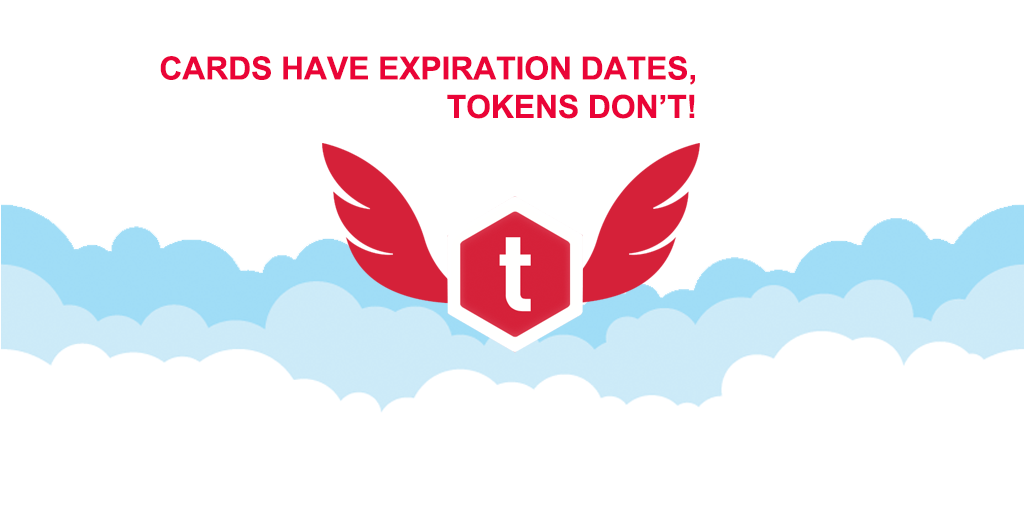 A cloud-based environment in which to deploy your digital payment services
A perfect answer to your business, functional and operational needs 
Connect once to the Gemalto TSH and benefit from a complete raft of services, allowing you to create the best possible digital payment experience for all your users.
ONBOARD: Onboard and digitize your cards on all major wallets
PUSH: Ease enrolment by pushing cards directly from your mobile banking app to OEM Pays and e-Merchants
VIEW: Allow your customers to see all their proximity and e-Merchants tokens at a glance
CONTROL: Give full control to your customers
Pay: Launch your wallet using our TSH Pay SDK
All the benefits of the SaaS: seamless deployment and tailored solution monitoring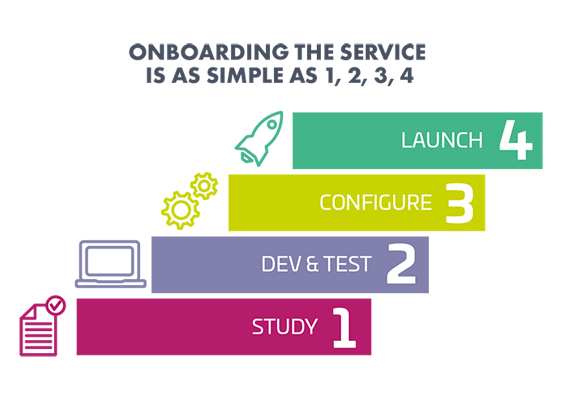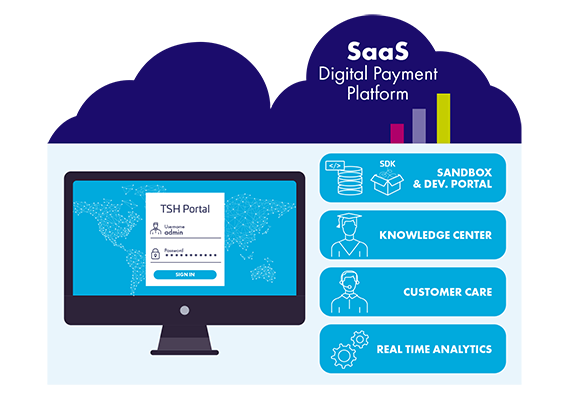 Gemalto Trusted Service Hub: The new standard in digital payment
.
Digital payments innovation is continuing to accelerate at an incredible pace. Banks and payment processors need partners to help them get the most out of these new technologies while meeting their eMerchants' needs.
Optimize your costs: No extra fee for onboarding of additional third-party wallets and e-merchants
Launch quickly: Cut your integration time by two and launch in just a few weeks.
Save time: Already certified and connected to all major networks
Keep Control: Online portals to manage your tokens and monitor your solution
Look Ahead: Get all ecosystem updates with a committed roadmap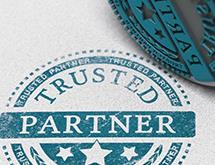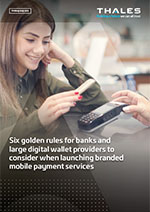 Six golden rules for banks and large digital wallet providers to consider when launching branded mobile payment services
Banks and Large Digital Wallets Providers have a vested interest in embedding mobile payment services into their existing mobile app. We see 6 technical and user experience challenges that they must consider to be successful in the following White Paper.
Find out more about our white paper

Enabling a new era of services in digital payments
With EMV Tokenization
Read more