Cards issuance for Fintechs: a complete set of services 
Are you looking for a virtual, digital, or physical payment card? There's no need to choose!
With Thales Gemalto Modern Card Issuance, you benefit from both the digital and the physical worlds. 
Our fully integrated offering enables you to ensure the best experience for your customers with: 
smart control of customer payment devices directly from a mobile app 
real-time issuance of a virtual payment card
state-of-the-art security and privacy standards compliance.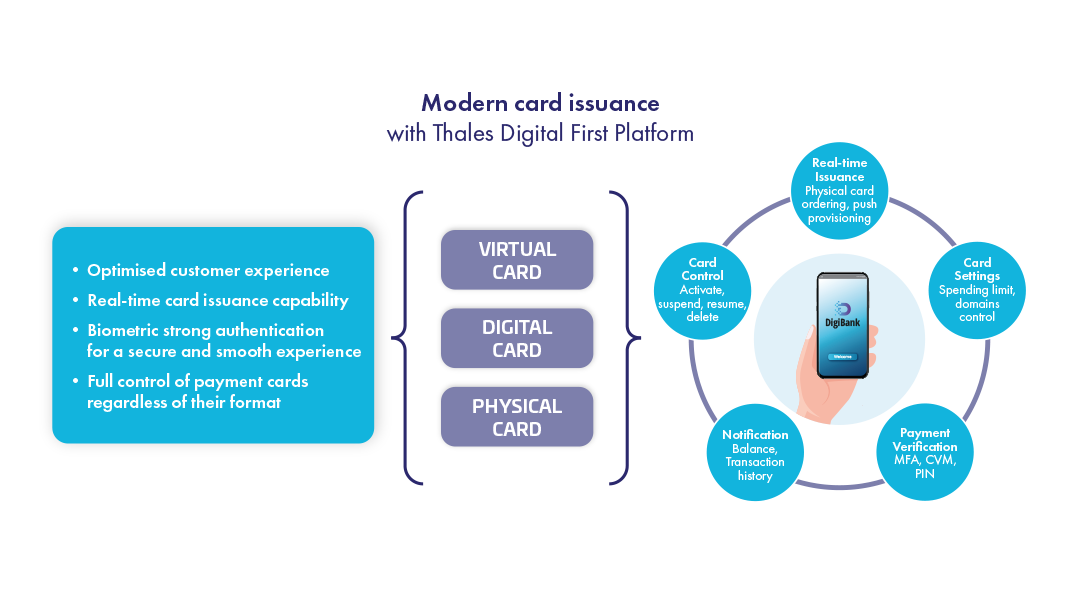 Reinventing card issuance for the best customer experience. 
Smooth project onboarding
Thales makes financial services for Fintechs smart and easy with innovative card designs and the best customer experience across all channels. The visible part of the offer!
Plus Thales is always there to enable the fast and smooth onboarding of your projects and provide all the day-to-day support you'd expect.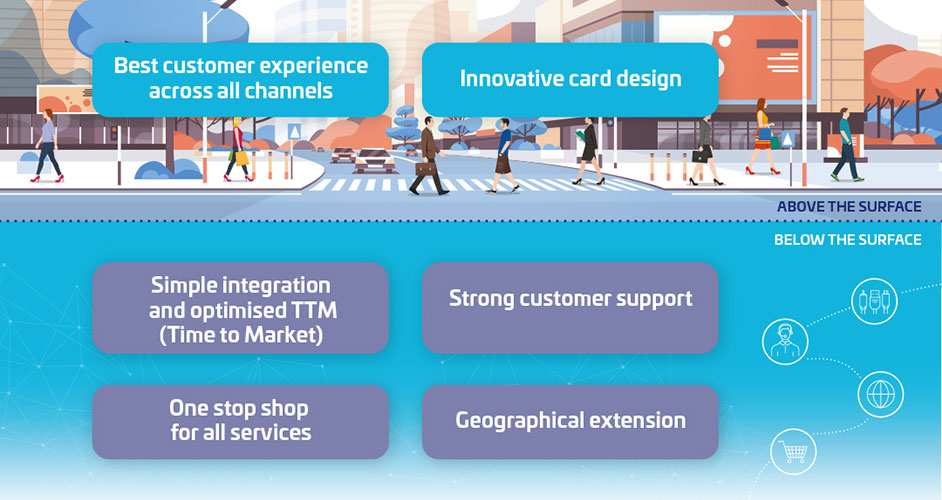 Best customer experience across all channels
 Thales offers the best mobile app experience for consumers with fast onboarding via the app instant digital card payment – online and in-store – while giving them full control of their payment credentials. 
A complete set of digital services from: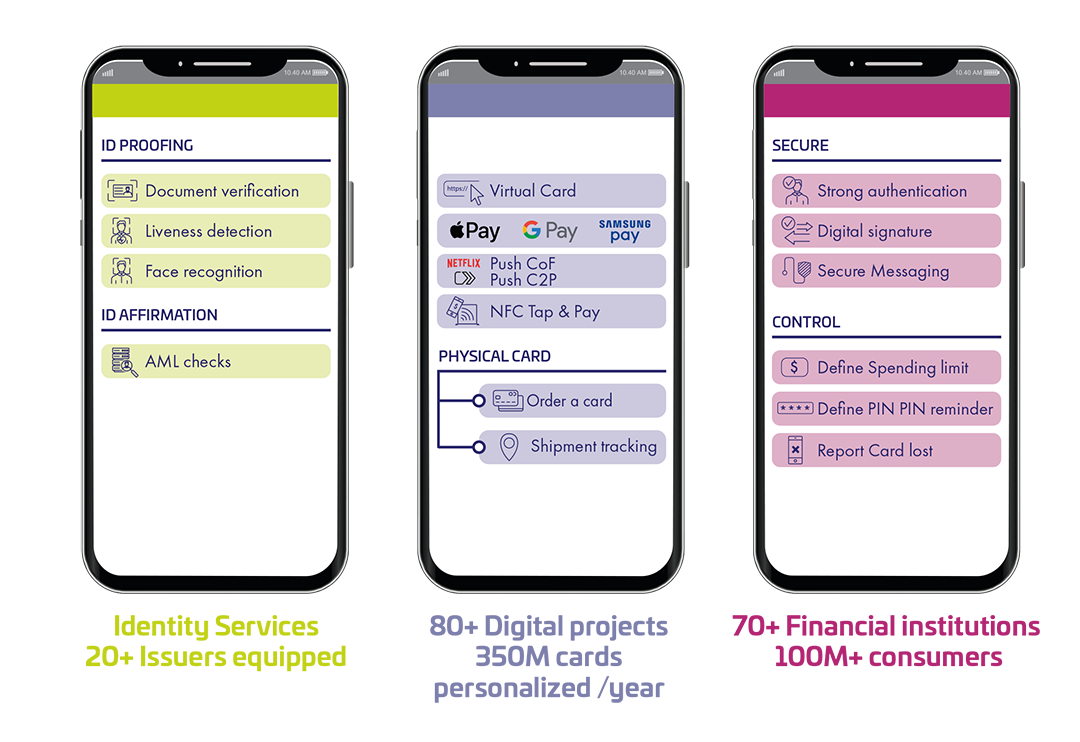 Innovative card designs to promote your brand personality
By offering your customers a physical payment card, you allow them to choose a payment method that they can use anytime, anywhere. It is also a significant opportunity to showcase your brand and create a physical link with your customers using Thales' unique, innovative card offering: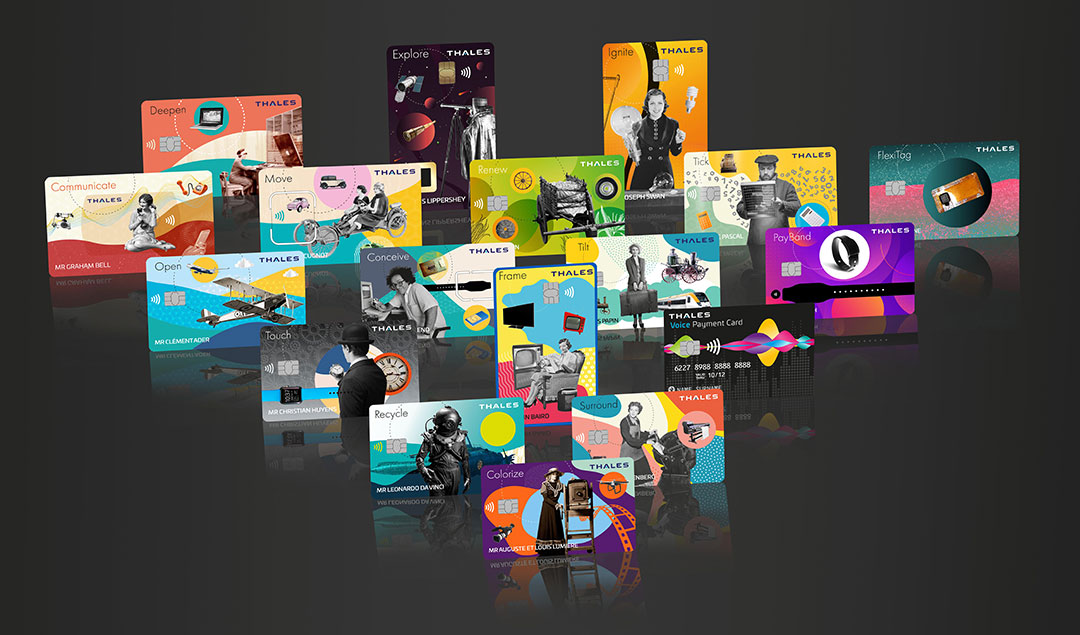 Thales offers a unique and customised card service with:
card body options
design effects
graphical personalisation
module form and aspects
And this physical link with end-users makes them
feel valued
part of a community
Easy rollout payment card programme for Fintechs
Setting up a card programme can be long and complex, so Thales has developed a tailor-made service for digital players that need a fast and easy card rollout. 
Discover the great benefits for Fintechs of Thales' cards programme rollout:
Fast and seamless rollout
Scalable to any volume, flexibility to make changes
Easy geographical extension
Disruptive design proposition
Thales' proven expertise ensures smooth project onboarding. 
You can rely on Thales' global reputation in financial services to onboard your projects and scale up rollout in a timely fashion. We offer a one-stop shop for all services, focused on simplicity, flexibility and speed.
Our approach to integration majors on using technology solutions that are simple, cost-effective and optimised to deliver on security and time-to-market (TTM) demands.
Our strong customer support goes throughout the whole lifecycle of the programme until best-in-class cardholder delivery.
And with Thales' extensive global capabilities, you can be sure we will support the speedy international expansion of your project.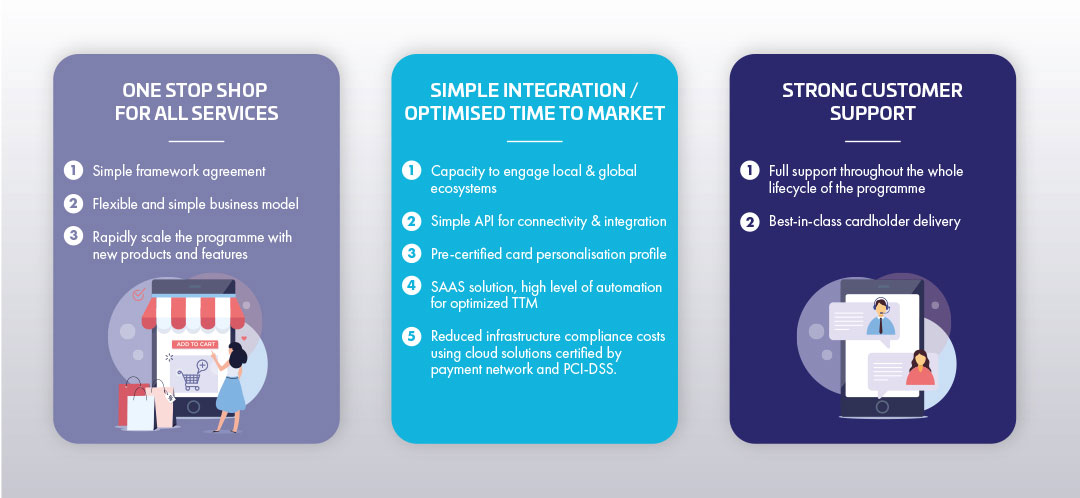 Thales international presence makes your geographical extension easy
Mobilise our networked resources.
Thales' international presence allows fast and easy transfer of your cards offer across many regional locations.