Modern finance originates from Northern Italy, in flourishing cities such as Florence and Venice in the 12th century, as robust commercial growth spurred many banking innovations.
Fast forward to 2021, and we are back in Italy, where we discover a pioneering eco-conscious initiative launched in the country by Findomestic Banca, an Italian credit institution headquartered in Florence.
The company has decided to stop issuing fossil-fuel-based payment cards and, as of February 2021, migrate its entire card offering to a more sustainable and environmentally friendly alternative.
The shift raises several legitimate questions:
How disruptive is such a radical change? Are we right to think it's risky?
How do customers perceive this move?
How is the Bank addressing sceptics? 
Is the pandemic outbreak the optimal timing for this massive switch?
We'll share all the answers and details about the project in this review.
We'll explore Findomestic's large-scale deployment of eco-sustainable cards and explain the rationale behind the decision. 
We'll measure the very first results and also present Thales' contribution behind the scenes.
But first, let's discover Findomestic Banca activities.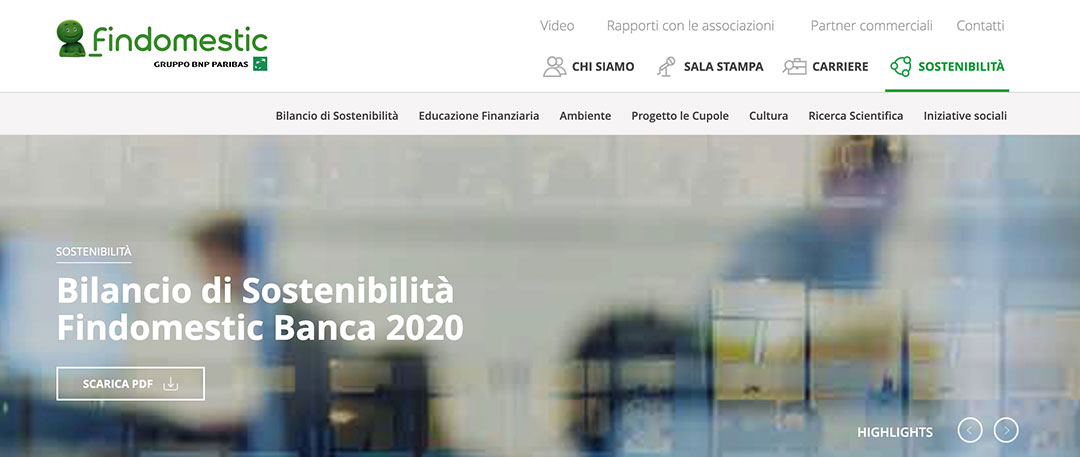 Who is Findomestic?
Findomestic Banca SPA is an Italian credit institution established in 1984.
 
Since its inception, the Bank has led the evolution of consumer credit in Italy by introducing innovative methodologies and strategies.
The result?
Findomestic holds a leadership position in the consumer credit business, knowing how to adapt to the changing social, economic and environmental challenges. 
The Bank operates responsibly towards its stakeholders with the underlying belief that it can create shared value and promote mutual benefit.
Findomestic Banca, the Italian branch of BNP Paribas Personal Finance, provides a broad range of banking services. 
The company offers bank accounts, personal loans, debit and credit cards.
Today, Findomestic is building a new world of eco-sustainable banking cards made from organic material, a first in the country. 
Let's explore this eco-friendly makeover. 

The leaf symbol and PLA written under it are printed on the back of the card.
 
Findomestic cards new eco-design: The PLA project
In February 2021, Findomestic started switching from PVC (Polyvinyl Chloride) cards to PLA (Poly Lactic Acid) corn cards.
PLA is made of non-edible corn. It is an eco-friendly and biodegradable substitute for plastic credit cards.
 

It is disposed of through incineration and generates 84% less toxic gases than fossil PVC. 
To top it off, its lifetime is equivalent to a PVC card.
Findomestic's goal is clear: the PLA card project aims to reduce the use of PVC in credit and debit cards. This programme is also part of Findomestic's commitment to offering a sustainable alternative for its products.
The Bank wants to help its customers to reduce their environmental impact and lead them towards more responsible and sustainable consumer behaviours. 
It comes as no surprise in Italy as the company is known to be sensitive to social and environmental responsibility.
For example, the Findomestic Forest program involves planting trees in specific Italian areas to reduce carbon dioxide emissions, fight against deforestation, and promote local entrepreneurship. 3.050 trees were planted in Sicily, Basilicata and Campania from 2019 to today.
This specific contribution to environmental sustainability has involved both employees and customers since 2019.  
The Bank also undertakes concrete initiatives to reduce the impacts of its businesses, with a specific focus on buildings, waste and emissions into the atmosphere.
Findomestic is one of the first companies in Italy and the first in the BNP Paribas Personal Finance Group to come out with an eco-sustainable material for the production of all its cards.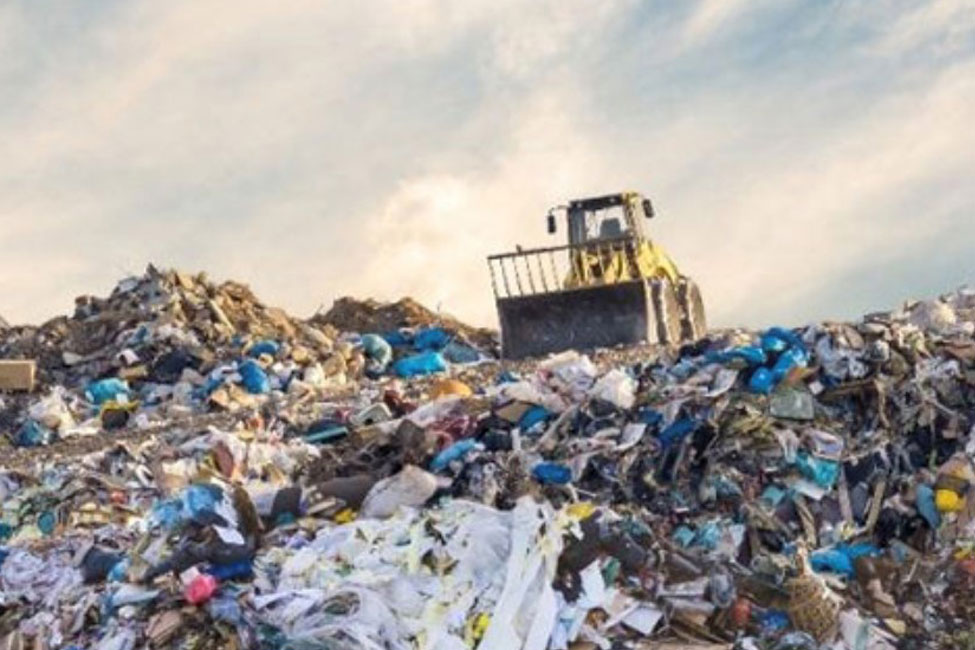 What's so wrong with PVC cards, you may ask?
It's because they're made of non-renewable fossil energy and include a high level of chlorine. 
Plastic cards become a nightmare when they reach the expiry date.
In most cases (see our study here, "The toxic journey of a credit card"), banking cards either go to the landfill or are thrown into nature.
And then?
Instead of decomposing, they accumulate in the environment. 
They gradually turn into microplastic and gets back to us through the food chain.
Sadly, incineration is the standard way to get rid of PVC permanently.  It then creates toxic pollution in the form of dioxins and compounds containing chlorine when incinerated.
The new eco-sustainable cards: first tangible results
The PLA card project started in February 2021.
First outcome
As of 30 April 2021, the Bank issued over 100,000 cards, slashing 600 kilos of PVC. 
The first-year objective is to migrate over 650,000 cards and save over 3900 kilos of PVC.
The project is well on track. All new cards now use eco-friendly PLA, and by 2024, all cards in circulation will be eco-sustainable. 
There are additional benefits here for the Bank.
All new cards now have the PLA's label - a small leaf with the letters PLA below - printed on their back. 
It is much more than a logo. It delivers a strong signal to Findomestic's customers. It shows that the Bank is a responsible company taking climate change very seriously.
How is this move perceived by customers?
The plan was communicated through newsletters on social networks, and the news raised a lot of interest with very positive feedback.
It makes sense when you think about it.
A March 2021 survey done by Mastercard in 24 countries shows that consumer eco-awareness has been increasing rapidly as a result of the COVID-19 pandemic.
Consumers demand companies deal with plastic pollution in particular.
There's more.
For many, these eco-friendly cards have raised awareness of the need to change and is an invitation for everyone to act more responsively. 
What about sceptics?
Surprisingly, numerous studies (Deloitte 2020, Mastercard 2021) reveal that customers expect banks to be more intelligent and forward-looking than average companies. 
In other words, they assume banks to lead and guide, not follow. 
That's exactly what Findomestic Banca has been doing on this very topic of environmental protection in Italy. 
The Bank is acting on a day-to-day basis, and its motto (Più responsibili insieme – More responsible together) also reveals the typical attitude we should embrace.
Good decisions for positive changes can happen; we are in charge, and we are in control.
In short, it's up to us all. 
We know sceptics will not give up their beliefs, but the good news is that many will use PLA cards pretty soon.

Where do we fit in?
The Bank was supported by Thales DIS, building on a relationship dating back to 2014 when the two firms sealed their first deal for smart cards and related services. 
Findomestic Banca wanted to develop a new card portfolio based on PVC-free plastics. So, it chose Thales DIS for this new re-engineering venture in the Italian payment card industry.
The Bank selected the Thales Gemalto Bio-sourced (PLA) Card. 
Its unique specifications offer high sustainability standards for payment cards. 
The Thales PLA cards allow Findomestic to support its strategic commitment to only use cards produced with eco-friendly natural materials by 2024 and respond to the increasing social requirement to offer solutions that are respectful of the environment.
The company also decided to mobilize Thales' experts for this initiative.
Beyond that, Thales shares the same belief in environmental responsibility, and this common spirit brought them together.
Planning, design test and roll-out: no surprise, no disruption
Thales DIS supported Findomestic in testing and selecting the right product to meet its needs and obtaining Visa and Mastercard certifications.
The successful test phase proved Thales DIS's experience in supporting complex projects and meant Findomestic could be sure it had chosen the right partner for its programme. 
From the outset, Thales DIS has focused on the product's features and defined the steps needed to achieve the Bank's requirements for this sizeable eco-sustainable card delivery project that met high reliability and quality criteria. 
Did the pandemic bring numerous challenges to the project? Yes, it did.
Yet, the two firms' long experience in card issuance and coordination helped ensure a smooth roll-out without disruption.
Was 2020-2021 the perfect timing?
The decision to move on was bold and inspired.
Finally, as Mc Kinsey puts in its 8 September 2021 briefing note, a contagious virus will not always be the top concern for businesses.  Other urgent issues, such as sustainability, will require considerable focus. 
Findomestic just anticipated the post-covid shift back to climate change.
The best part?
The eco-sustainable Findomestic card portfolio is born.
After investing a whole year into achieving Findomestic Banca's ambition, Thales overcame all the challenges and successfully developed, certified, and delivered the new green cards on time.
Thales also helped Findomestic achieve its ambitious roll-out plans without compromising the card's quality and design features. 
Thales is proud to support Findomestic as a pioneer in delivering PLA cards to its customers and reducing PVC plastic in its operations.
More resources on green and sustainable bank cards and processes
Thales focuses on collaboration and eco-innovation, as illustrated here. 
The company offers a broad set of tools that enables its clients to build a consistent, environmentally sustainable strategy.
More precisely, we support banks in every aspect of a bank card's life, from green credit cards to recycling and carbon offsetting programmes. 
We've devised the ideal customer card journey for a bank driving its sustainability strategy.
Now it's your turn.
We'll be delighted to talk with you about your eco-projects.  Don't hesitate to contact us.