Thales Gemalto Self-service solutions for an enhanced in-branch experience
Conscious of teh importance of digital transformation and the increasing demand for instant satisfaction from consumers?
We have developed Gemalto self-service issuance in order to serve your customers most pressing issuance need, how to get their new card as quickly as possible:
​​​Taking your in-branch issuance to the next level:
Our Gemalto Self-Service Issuance solution is packaged in a unique and compact portable kiosk designed to enable your customers to walk in to a branch and collect their new card, all in just a few minutes. 
Digitalize your services with user-friendly experiences
Remove need for waiting and queuing
Improve in-branch efficiency and focus on upselling and profitability
Remove complexity of traditional in-Branch issuance
A next-generation branch customer journey​
Enter credentials
Authenticate
New card printed instantly

A route to value-addition
You know the importance of the human touch in the digital age.
Our Gemalto Self-Service Issuance kiosks can also be attended with an assistant and it is then all the simpler for your customers to be served and discover the range of new services available - the points of reference are thus acquired and the necessary learning has taken place.
"The extension of the solution to kiosks is part of our ongoing plan to transform branches for the digital age of banking and give our customers advanced services and seamless experience," says Saleh Alzumaie, General Manager, Retail Banking Group, at Al Rajhi Bank. 
Why Self-Service Issuance? - What's in it for you?
Our Gemalto Self-Service Kiosk is small and portable allowing the instant issuance of cards in just a few minutes.
Improves branch operational efficiency allowing the upsell of value-added services. Become more focused on branch profitability & relationship based sales all while clarely saving on costs and meeting consumer satisfaction and demands.
Flexible for either Thermal or Re-transfer Printers making existing solutions easy to upgrade and innovate simply and seamlessly.
With Thales in-branch solution, customer onboarding and card issuance are now faster, more secure, and simpler than ever before.
CONVENIENT, DIGITAL, CUSTOMIZED
A modular, 'a la carte' journey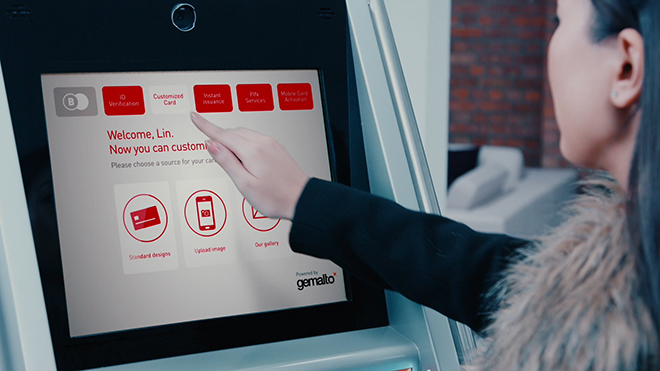 "I always like to add a personal touch to everything in my life…"
Get a new bank card with your personally chosen photo that's issued instantly using the kiosk.
Watch the video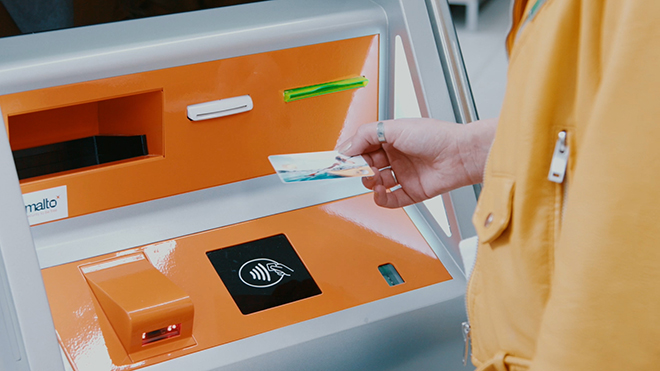 "My friends say I live to shop – which isn't far from the truth... "
Get a new active card and get it now!
Watch the video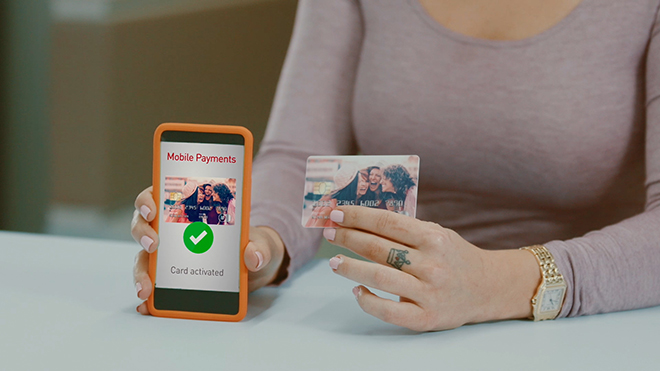 "I think it's fair to say that I have a mobile-powered lifestyle..."
Get a digital card ready to be used with your mobile phone from the kiosk.
Watch the video