​​Card customisation services overview
These card personalisation and customisation solutions are part of a broader service portfolio. 
Our issuing customers using our Card Customisation Services say they can:
Better leverage customisation trends and users' creativity to attract customers
Improve brand awareness and word-of-mouth communication
Create new business opportunities and increase loyalty
Make any card program more attractive with an innovative twist.
Three card customisation services
​​Gemalto allows issuers, designers and cardholders to actively participate in creating their card – and giving it a more trendy and eye-catching touch. 
This can be done by using our three innovative card customisation services.
Cardholders can personalise their cards with their pictures, or with a gallery image provided by the bank. This feature allows bank customers to express themselves and show affinity to a group or team through their cards – hence increasing the use of the specific card.
Customised card design
---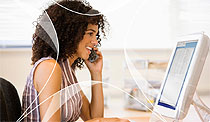 Gemalto Sample Card uses an innovative card production technology that shortens the time to realistic samples from weeks to days. The whole process is smooth and streamlined, right down to sample shipment by express courier. Issuers and designers can now test the effects of subtle artwork changes that they simply couldn't justify testing with traditional production processes.
---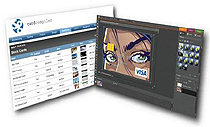 Issuers and their designers can create eye-catching cards more quickly and easily, allowing them to mix great artwork with different card options and special printing effects – with the highest quality possible.
---

The value of personalised bank cards and Innovative packaging​
Personalisation is a current buzz word among service providers – the importance of using big data analytics to personalise, customise and tailor products and services can have a massive impact on:
customer retention,
acquisition,
usage.
But personalisation doesn't have to be all about tech-driven trends and data analytics.
It can be about the simple things too, such as customising your payment card with a photograph of a loved one, a pet or a favourite place.
You know the feeling.
It gives you the chance to show a bit of your personality every time you use your card.