Bringing legacy ticketing offers into the mobile age with Thales Trusted Service Hub (TSH)
Mobile ticketing in transit provides several benefits for both transit operators and commuters. 
It is more convenient for commuters to purchase tickets anytime without visiting a ticket booth or vending machine. It also saves time by reducing the need to wait in line to buy tickets or search for exact changes.
Digitisation of ticketing also delivers significant benefits for transit agencies. 
In addition to dramatically improving the user experience, mobile ticketing saves on many operating costs associated with issuing physical fare products. 
Not surprisingly, the value of mobile ticketing transactions is predicted to rise by 200% between 2022 and 2027, according to a report by Juniper. The surge is attributed to increased urbanisation and the growing appeal of Mobile-as-a-Service (MaaS), boosting demand for efficient digital ticketing.
There's more.
Digitisation contributes to more sustainable business processes. By going mobile, transit agencies can cut both waste and CO2 emissions. 
In other words, mobile ticketing is a keystone in transit agencies' ESG reporting by promoting sustainable practices, enhancing user experience, and ensuring operational efficiency.
For optimal results in this evolving landscape, we invite you to explore Thales TSH.
TSH for Transport: the flexible SaaS offer for ticket digitisation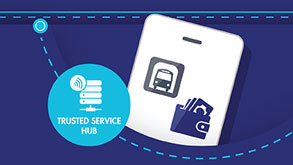 TSH for Transport by Thales is a cloud-based solution. Transit agencies can now offer their travellers the flexibility and convenience of mobile travel cards.
And TSH for Transport is field-proven. 
Our solution ensures easier rides for millions of Hong Kong and Paris travellers who can enjoy a more convenient journey on public transportation. 
With TSH for Transport, the options available to transit agencies include:
Launching their mobile ticket wallet within their own app 
Digitising their ticket offer in partnership with leading OEM Pay wallets
Building their white label closed loop offer on trusted EMV payment technology 
Leveraging TSH for Transport's compatibility with global ticketing standards such as Calypso and Felica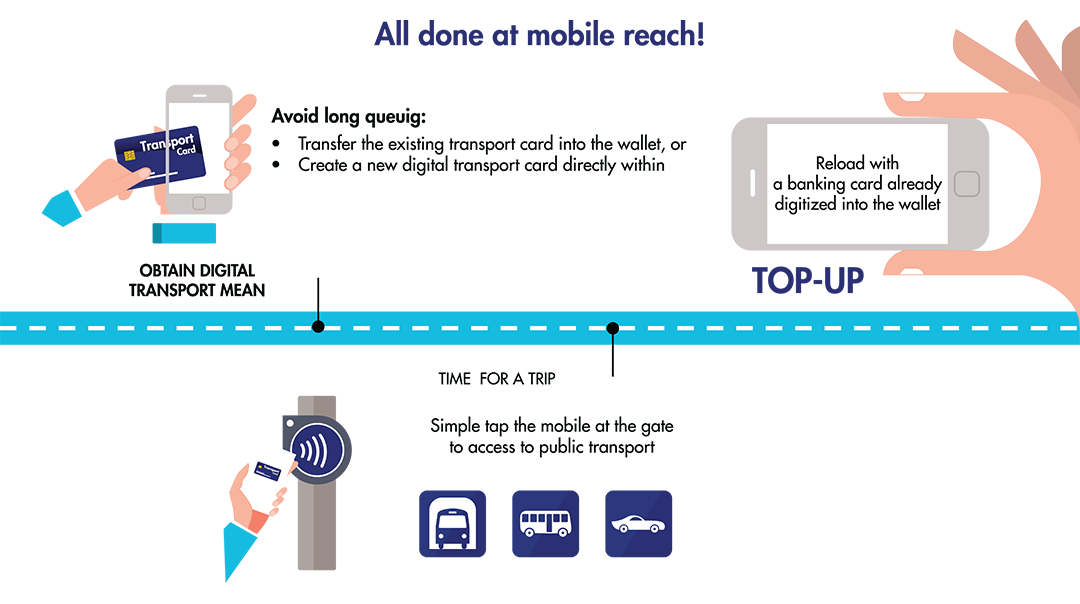 With TSH for Transport, travellers can easily: 
Digitise their physical travel card in a mobile wallet
Buy a new digital card directly on their smartphone. 
Top-up their digitised travel card to an existing payment card in an OEM Pay wallet
Use their smartphone for swift and secure access to public transport

Thales TSH is a cloud-based platform that empowers transit agencies to transition from traditional paper or card-based tickets to a digital mobile ticketing system, enhancing passengers' experience and streamlining fare collection processes.
Mobile ticketing: Why work with Thales?
We are a trusted partner for multiple OEMs in the public transport sector, with a raft of commercially deployed fare issuance projects.
We are technology agnostic: Thales' solutions support leading transit technologies and closed-loop EMV.
We provide a white-label mobile payment application compatible with all open-loop ticketing infrastructures and OEM Pay Wallets.
We minimise time to market: As a cloud-based solution (SaaS), TSH for Transport benefits from existing connectivity to the leading OEM Pay wallets. Several wallets can be added quickly and easily.  



​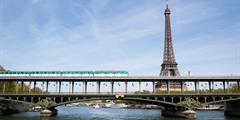 Towards the end of paper tickets in Paris, the Navigo pass for mobile will be launched by 2019.
Read more (FR)​​​
Gemalto enables digitization of HongKong's Octopus card into Samsung Pay