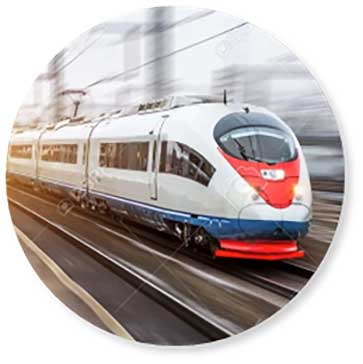 Passengers want an easy ride on public transport, free from the pain of waiting in line. The ideal journey starts with instant access to the right ticket, supported by clear information on fares. 
On top of that, they need a straightforward means of managing the tickets stored on their transit cards. To make things even smoother, let's them add the opportunity to use a trusted device, such as a smartphone, to interact seamlessly with the ticketing system. 
In reality, things are often very different. Buying a ticket for the bus, train, or metro can be a time-consuming and frustrating process. 
But what if our smartphones could do the job for us quickly and effortlessly? 
How about a public transport network without the ticket queues?
Open-loop and closed-loop must coexist.
Every transit agency or operator wants to deliver an experience that satisfies and delights its customers. But until now, these organisations have typically been forced to choose between less-than-perfect ticketing solutions. 
Open-loop systems enable travellers to use their standard EMV payment cards to access public transport directly. There's no need to wait in line to buy a dedicated transit card or ticket. Queues are cut, and the end-user experience is enhanced. 
However, by definition, public transport needs to be accessible to everyone. 
Closed-loop systems, where the operator issues tickets and dedicated travel cards that can be topped up using cash and other payment methods, are therefore essential for citizens without a debit or credit card to 'tap in' for a journey. Unfortunately, this approach often means queuing at ticket machines and kiosks.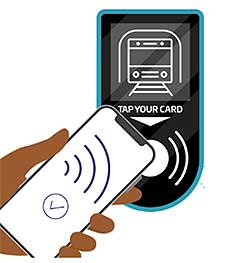 Mobile ticketing, where travellers can buy, download and show their tickets via a smartphone, provides an obvious bolt-on for operators looking to complement closed-loop systems with a more convenient alternative. Travellers using this option are free to dodge the queues. They can use their own trusted device to buy tickets anytime and anywhere.
But for agencies and operators, running such an open-loop system alongside their legacy closed-loop solution increases operating costs significantly. 
What about cost efficiency? 
The answer is straightforward. 
Public transit agencies and operators can rationalise their entire ticketing infrastructure by extending the benefits of an EMV payment solution to closed-loop systems. At the same time, they can also deliver the ideal end-user experience. 
EMV enables the best of both worlds.
EMV is the world's most proven and popular payment technology. It offers a seamless combination of convenience and security for consumers and merchants alike. 
And these benefits can easily extend to the public transit ecosystem. 
EMV is the perfect platform for interoperable ticketing solutions encompassing multiple forms of public transport. 
For buses, trains, metro and more, EMV provides the foundations for a more convenient and secure experience for both the user and transport operator.
Thales D1 for EMV-based ticketing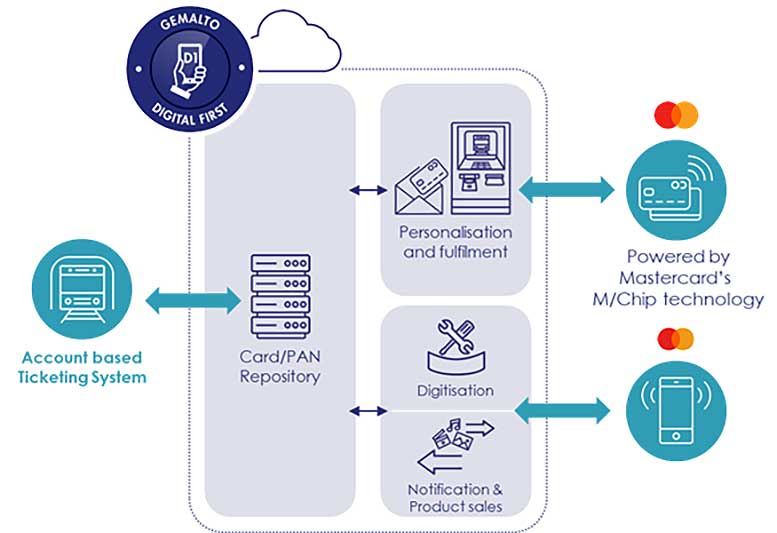 The Thales D1 platform uses EMV to create a single solution that supports closed and open-loop systems. Infrastructure requirements and operating costs are streamlined, optimising the end-user experience.  
Thales' EMV technology licence reduces the complexity of accepting payments across closed-loop and open-loop systems. Transit agencies and operators can now leverage their open-loop ticketing back office for their closed-loop ticketing. 
D1 delivers a comprehensive white-label solution. It removes the need for agencies and operators to form their partnerships in the payment ecosystem or take responsibility for complying with PCI standards. 
D1 empowers transit agencies and operators to roll EMV-based ticketing solutions under their brand. It orchestrates the operator's back office to enable both physical and digital ticketing issuance.   
A single point of contact is created between the operator's back office and its physical and digital ticket issuance systems. Crucially, support for digital issuance can reduce the need for vending equipment at stations and other expensive-to-run sales channels.
The D1 platform also unleashes the power of Account-Based Ticketing (ABT). A unified infrastructure embraces and integrates bank-based accounts (open loop) and directly managed transit accounts (closed loop). The costs and complexity of operating two solutions side-by-side are eliminated. 

D1 is the only commercially available platform that complies with the demands of the significant OEM pay wallets to provide the best user experience. And D1 opens a rich and real-time engagement channel with public transit users:
With D1, travellers can purchase and manage fare products from their smartphones using their OEM (Original Equipment Manufacturer) wallet. That means no more waiting in line at ticket machines or other sales channels. 
Moreover, it enables transit agencies and operators to communicate directly with travellers in real time. Advice and information can be tailored to their individual and specific needs.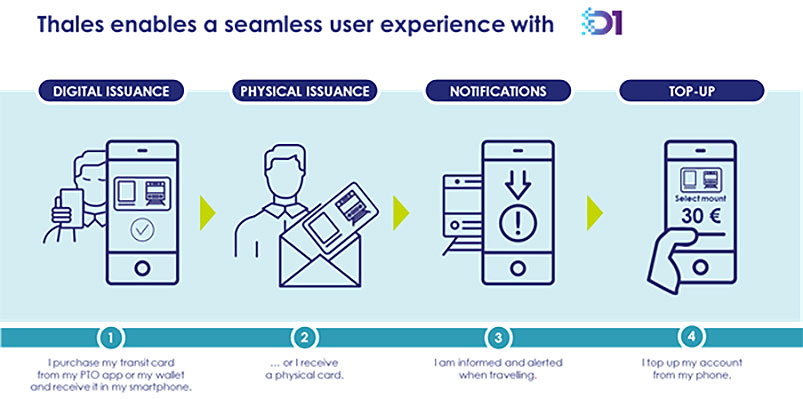 A new future for public transit ecosystems
The D1 platform allows transit agencies and operators to look beyond the existing traveller experience and embrace other emerging mobility providers. 
The result?
Transit agencies and operators can position themselves at the heart of the new mobility ecosystems. 
While many agencies and operators make every possible effort to ease travellers' lives, Thales' D1 platform puts successful transformation within reach of agencies, operators and other MaaS (Mobility as a Service) providers, slashing costs and speeding the development of the next generation of travel convenience.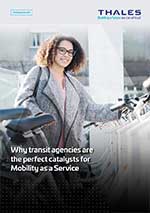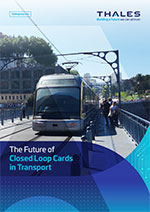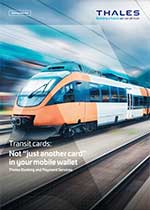 Transit Cards: Not "just another card" in your mobile wallet
Thales Banking and Payment Services
Read our whitepaper