​

​​​Electronic Passport components and solutions for government printing works
​End-to-end ePassport solution
Thales offers a complete end-to-end ePassport solution. 
From issuance and personalization of highly secure travel documents such as biometric passports to enrolment and robust border control security solutions, Thales can offer the whole product or supply any part of the chain. 
We deliver fully compliant, highly secure, tailor-made solutions to your hand when you want them, safe, secure and trusted. 
Components and solutions
Thales also offers various components and solutions for National Printers issuing machine-readable passports, electronic​​ passports, or the latest generation of biometric passports.
Our core offer is Thales eTravel, our ICAO-compliant secure embedded software, which offers the highest performance level and interoperability in the market. 
Our Premium Inlay and Premium eCover are our ultra-thin and flexible inlays and electronic covers for easy integration in the booklet manufacturing process and the support from our experts and technical consultants for optimal results.
We offer polycarbonate data pages for the highest level of security and innovative security features combining optical and visual features for security-conscious printers. This includes the innovation of a secure Color picture in polycarbonate.
We offer over 40 security features: visually appealing, challenging to forge, and simple to verify with the naked eye or a passport scanner. These include unrivalled innovations, enabling almost limitless design potential and the highest security level. Moreover, our design experts can help you define the optimum choice of features to fit your needs and requirements.
Passport durability
Thales ePassport components sustain the real-world stress of stringent day-to-day use and have a long lifetime of up to ten years in the field. 
This is ensured by rigorous durability requirements surpassing ICAO and ISO standards.​
Committed to crafting exceptional passports​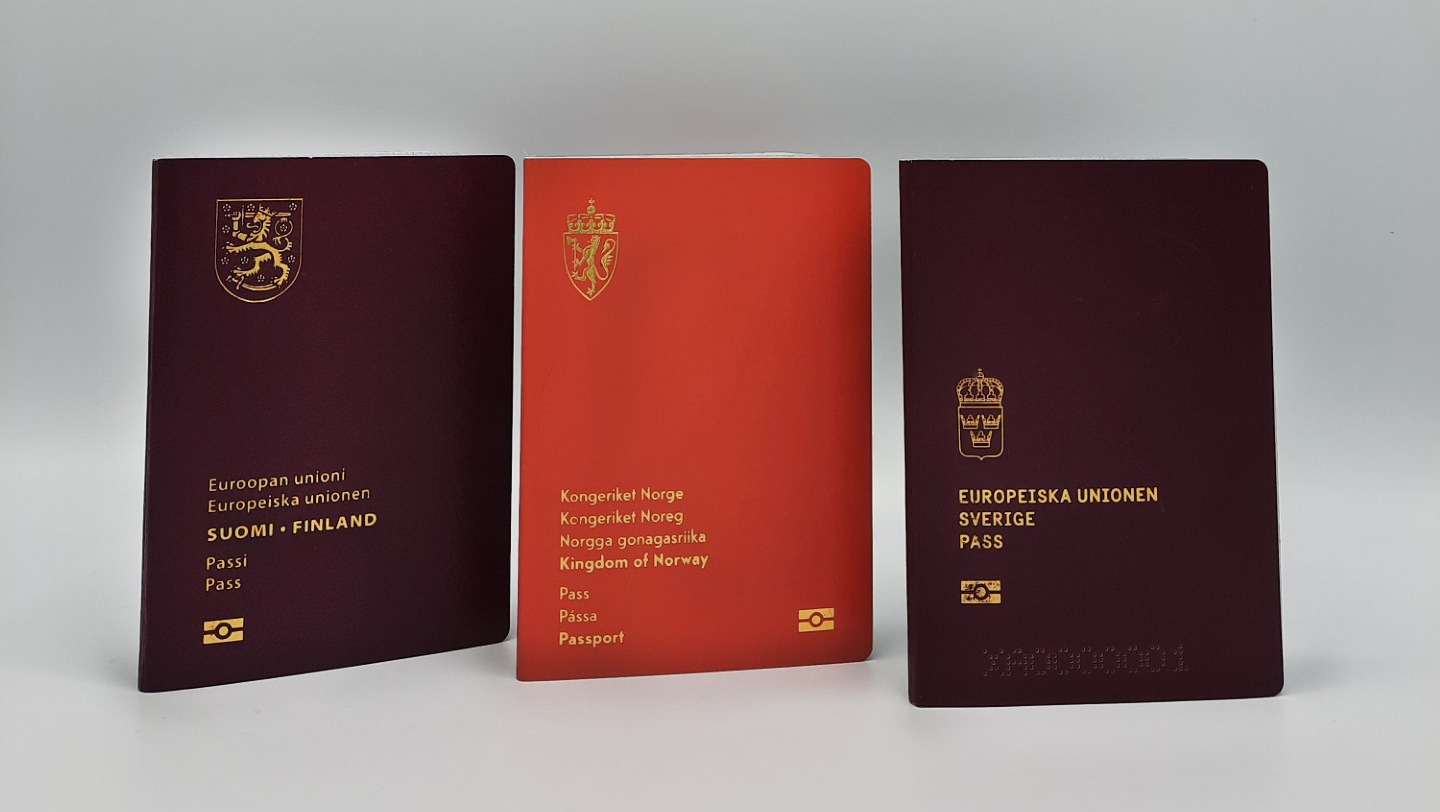 Thales has contributed to over 30 electronic and biometric passport programs to date. 
This achievement reflects the continued growth of identity markets and leadership of the company's ePassport solutions from complete solutions or specific key components. 
Thales' passport references include in particular:
Norway 
Singapore 
South Africa
Thailand (for the next generation of Thai biometric passports)

Turkey 

the United Kingdom (for the new British passport​)​
the United States of America (since 2006)
How to design a secure passport in 2023?
At Thales, we believe in taking a comprehensive approach to security. 
We offer extensive experience and support, enabling our customers to meet their expectations for distinctive documents that are as secure as they are attractive.
Collaboration with customers lies ​at the heart of our process, and we have developed a comprehensive approach to passport security design that we believe can lead to superior results.​
We also believe authorities mustn't overlook the importance of a security-conscious approach to the paper elements (data page, booklet, cover). We keep on investing in developing high-security printing solutions for our clients.
It's part of the Holistic Design philosophy Thales has been implementing for several years to create state-of-the-art IDs and passports with customer satisfaction in mind.
​What is the future of ePassport?
​LDS2 
The ICAO is currently working on the Logical Data Structure version 2 or LDS2, the next evolution of the ePassport standards.
LDS2 is still in its early stages, and much work has still to be done by the ICAO NTWG Logical Data Structure 2 (LDS2) Sub-Group before it is applied.
Digital travel credentials
Ready to replace everything with a smartphone?
Smart virtual credentials are an essential step that will undoubtedly impact Machine Readable Passports in the future. We believe virtual passports can expand rapidly as a companion form of ID to a physical passport.
We explore the ​​early stages of cloud passports on this page.
ePassport best practices and trends (2018-2023)
Thales' experience is a key asset for your project's success. Thales aims to inform our partners and the wider industry, share best practices, and present expert analysis.​
Why paper still matters in passports
Discover our web dossier on security printing and why paper still matters. 
After all, paper pages still make up the bulk of the document. We believe careful attention must be paid to paper elements when designing a passport.
We'll be happy to talk with you about your e-passport migration project.​​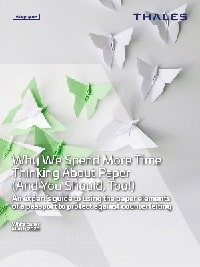 High security for passport and why paper still matters in 2020
An expert's guide to using the paper elements of a passport to protect against counterfeiting.
Download our free expert's guide