Electronic and biometric passports
Migration to Electronic passports has been in progress since 2005, and more than 140 states have started issuing this new type of travel document, according to the International Civil Aviation Organization (ICAO).
​​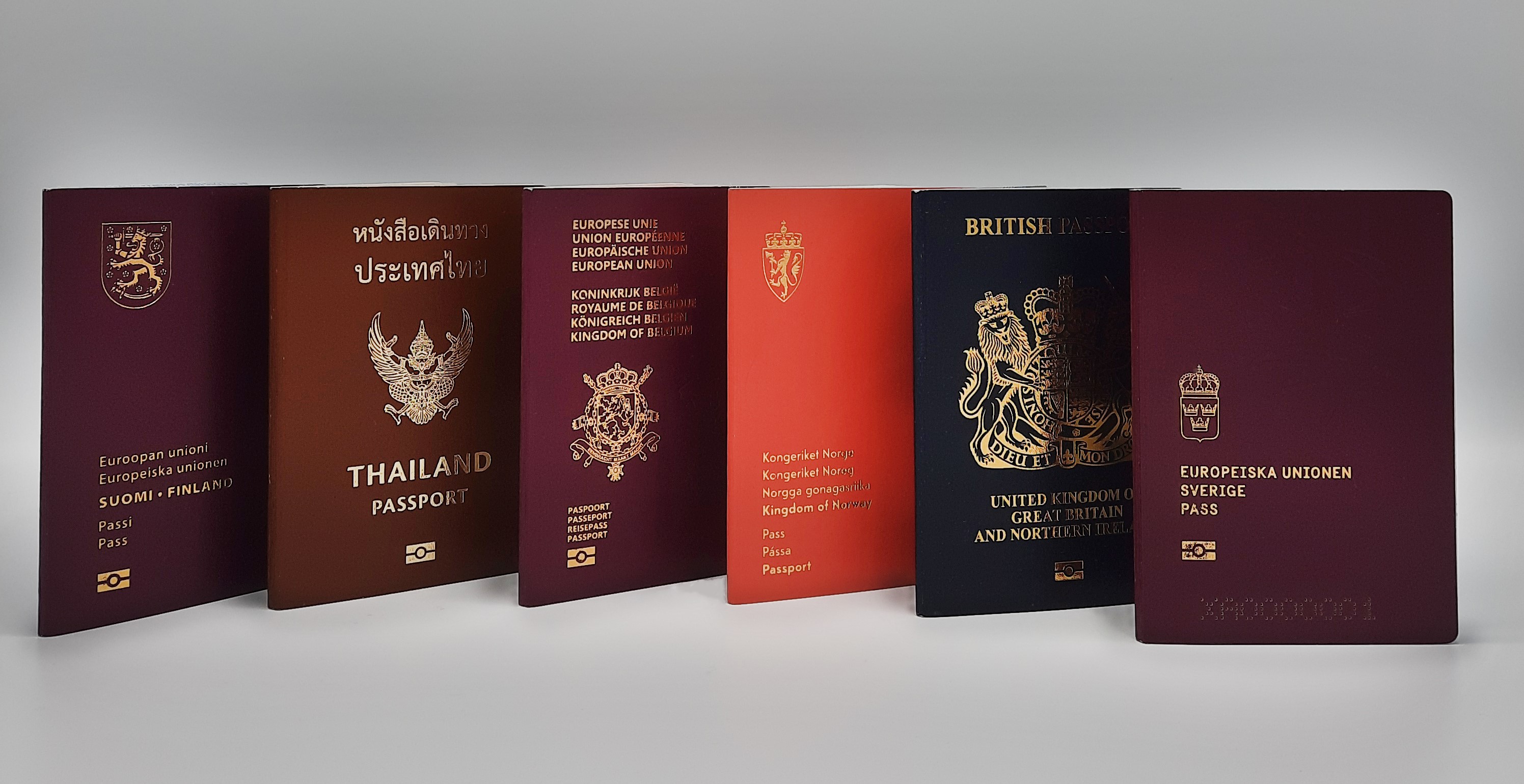 The passport format defined in 1920 is unchanged. The booklet size is the familiar B7 format (125 × 88 mm or 4.921 × 3.465 in). 
But unlike ordinary passports, the electronic passport has a contactless microprocessor that stores a digital version of the ID photo and all of the ID data found on the first page of the paper passport. 
Besides, digital fingerprints can be stored. In this case, it is called a biometric passport or second generation of electronic passport or e-passport.
A decade after the launch of the first wave of electronic passports, we see four common trends in the approaches adopted in electronic passport migration, the technologies selected, and the impacts on existing processes and the overall passport design.
Let's dig in.
4 trends in electronic passport migration​​
The new electronic passport programs set a pattern that should be considered when migrating to a new generation of electronic passports.​
In this context, public authorities will:
First, plan a total document update.
Countries that have introduced new electronic passports over the past decade have taken the opportunity to update their national travel document.
They have added a range of additional visual and electronic security features to combat identity fraud and strengthen national and international confidence in travel documents. 
Second, reengineer existing processes.
Introducing a microprocessor-based passport has also been the catalyst for reengineering life cycle processes, from enrollment to issuance. It is now facilitating border control as Automatic border control gates are being implemented in airports. 
Third, count on the e-passport.
The critical components of new electronic passports involve technology and solutions that are robust and capable of delivering the required results. 
Then, set new design expectations.
Last but not least, authorities have set new design expectations for distinctive passports that are as secure as they are attractive. 
Many countries have been able to deliver unique travel documents that become works of art and symbols of trust and pride in the hands of millions. 
The new US passport, the new 2020 UK passport, the Norwegian passport launched in 2018, and the Finnish passport launched in January 2017 are four vivid examples illustrating this trend.​
The future of travel documents
Thales also identifies three significant changes in travel documentation:​
More ultra-secure documents
​We forecast a swift migration to tamper-proof polycarbonate data pages, which dramatically reduce the risk of fraud, as illustrated by the choice made for the 2020 British passport in April 2018, Thailand in 2019 and the USA in 2022.
Digital travel credentials to emerge
Integrating the passport with innovative smartphone apps can provide impressive opportunities, from border control to online identification and authentication for eGov services or even eKYC procedures. ​​
We also expect rapid growth in
secure digital travel credentials
. The data from the ePassport is stored on the holder's smartphone
or similar personal device to create a secure companion to the physical passport for travellers.
A new generation of ePassport to come​
The next generation of electronic passports will be faster and become advanced 'smart objects' and include new electronic features.
They will soon digitally store travel information such as eVisas and entry/exit stamps to support more efficient immigration control.
With LDS2 (logical data structure version 2), the new generation of electronic passports will move from read-only to read-and-write. 
The ICAO NTWG (New Technologies Working Group) undertook the LSD2 conception phase in 2016 and is progressing fast.

Electronic passport: 2020 and beyond
​Over 1B e-passports in circulation 
With over 1,000 million ePassports in circulation, smart borders and smart airports are emerging faster. 
Combined with a strong push behind biometrics (particularly face recognition​), they open the door to a comprehensive range of automated, self-service airport facilities for passengers, from check-in to immigration control and boarding.  
They offer travellers a taste of cross-border movement that is as secure as it is swift and seamless.​​​
To know more about biometrics and aviation, visit our web dossier: Biometrics to transform air travel and the "passenger experience."​
264 million new ePassports in 2018 alone
According to Future Market Insights (FMI), over 264 million electronic passports were sold in 2018. The study foresees over 310 million documents to be shipped in 2019.
The research company also forecasts a compound annual growth rate of 21% through 2028 for the e-passport market.
FMI states that developing economies are still held back because of a lack of capital and technological know-how.
Get the most valuable experience.
Thales is contributing to more than 45 passport initiatives and border management programs. 
Our contribution to these projects provides us with the following:​
an excellent overview of the technology involved, 
its applications,
 the quality of information systems, 
as well as the context of its use.
We are proud to have helped our customers succeed in designing some of the most secure and attractive passports to appear in recent years.
Mobilize our financial and PPP experts.
Developing secure and robust Identity Verification and Identity Management systems is becoming ever more technically complex and involves significant investments.
The good news?
Many convincing business models can be built around passport projects, and Public-Private Partnership (PPP) is an effective instrument for the delivery of services.
Thales' experience in Public-Private Partnerships financing models - such as BOO or BOT - also translates into a significant reduction in your Total Cost of Ownership.
Now it's your turn
As a significant player in secure electronic passports, we believe Thales' mission is to contribute to informing our partners and the wider industry, sharing best practices, and presenting expert analysis. 
We'll be happy to talk with you about your e-passport migration project.
Related press releases: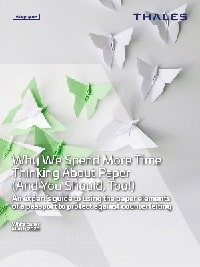 High security for passport and why paper still matters in 2020
An expert's guide to using the paper elements of a passport to protect against counterfeiting.
Download our free expert's guide