Driving digital transformation with the power of the IoT
In essence, the Internet of Things (IoT) is the way we describe the vast network of over 20 billion connected physical devices at the end of 2020.
By 2025, 75 billion IoT devices will be connected with a potential market value of around $1.6 trillion or more.
Yes, you read that right.
Why IoT solutions?
IoT solutions help address these business opportunities faster. 
They provide a head start and make things more simple: from connectivity and security to management and data analysis.
To support its clients, Thales delivers innovative IoT technology and solutions that streamline and speed enterprise digital transformation.
For 25 years, our customers - in a wide range of industries - trust our company's IoT solutions to seamlessly connect and secure their IoT devices, maximise field insights, and accelerate their global business success.
And in the IoT, time is of the essence.
IoT building blocks to speed up time-to-market
Our 360° approach provides the essential IoT building blocks needed to simplify design and development and accelerate time-to-market for the world's most challenging and trusted connected solutions:
Connect assets to wireless networks and cloud platforms
Manage the long lifecycle of IoT solutions
Secure devices and their data
Analyse real-time data transforming it into business intelligence that improves decision making
Explore the Thales Products and Services to bring your IoT product to life.
IoT solutions at work ( with 12 examples)






Discover some innovative IoT examples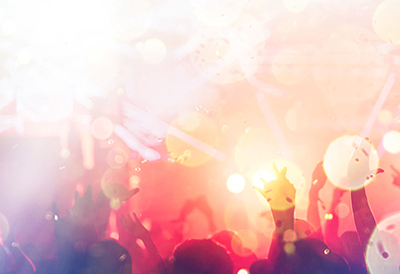 Join the Cinterion Connectivity Activation Launch Party!
Want to learn more about the Cinterion solution that's changing the IoT connectivity game? Join one of two virtual launch events on June 16 at 9:00 AM CET or 5:00 PM CET and learn all about the Thales solution that is changing the IoT connectivity game! Thales experts will provide an overview of the essential solution components that create the "magic" of the new Cinterion® IoT Suite Connectivity Activation Solution.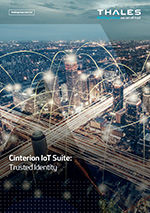 Can digital IDs and keys secure the IoT?
GSMA Intelligence is predicting 13 billion new IoT connections by 2025, and with that comes a surging risk for cyberattacks. It's up to IoT developers and service providers to deliver solutions that properly balance risk, threats and security technology costs. Should you go with it alone or call an expert for help? A new Thales white paper examines the principles and best practices of device identity and authentication technology, which hold a key to safeguarding devices, data and the IoT.
Download the whitepaper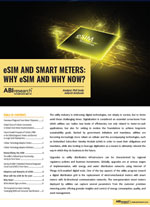 eSIM And Smart Meters: Why eSIM And Why Now?
Download this whitepaper from ABI Research to understand how to streamline daily metering operations with new technologies
Download the whitepaper
IoT Power Optimisation
Estimating, calculating, and measuring the power consumption of cellular IoT devices is notoriously difficult.
We have teamed up with Qoitech to deliver an intelligent energy measurement platform so you can design smarter, equipped with a powerful toolkit to measure and optimise IoT device power consumption.
How to become an IoT master