Charging ahead: Understanding the 2030 EV ecosystem
By 2030, electric vehicles (EVs) are projected to lead global car sales.
Should we persistently address the existing challenges and maintain the upward sales trajectory, EVs could represent 62% to 86% of global car sales by that year.
And there's a good reason why.
Increasing climate change concerns have accelerated the desire for more EVs.
As car manufacturers create more electric designs, reliable electricity grid expansion is fundamental to accommodating the new demand. 
However, the charging experience is challenging for EV drivers as the market is very fragmented. 
Today, each charge point operator (CPO) works with an individual e-Mobility Service Provider (eMSP) who sells a proprietary solution to access only their specific charging station network. These solutions use an RFID card, individual credit cards or apps to authenticate and bill users, complicating and slowing the charging process.  
There are not yet enough charging stations to be convenient for drivers and the expected demand who need:
Flexibility in billing
Autonomy to charge their vehicles anywhere, anytime.
ISO 15118: creating a seamless "Plug & Charge" experience 
The international ISO 15118 standard has been developed to correct this fragmented charging issue, offering consistency that simplifies the integration of Electric Vehicles into smart energy grids.
The user-friendly standard enables automatic identification of EVs for easy charging and single billing at any ISO 15118-compliant station.
It enables EVs to easily and securely store energy and also discharge electricity back to the grid whenever needed. This bi-directional energy transfer will be key to supporting the increasing electricity demand from tens of millions of EVs and ensuring a secure energy load balance.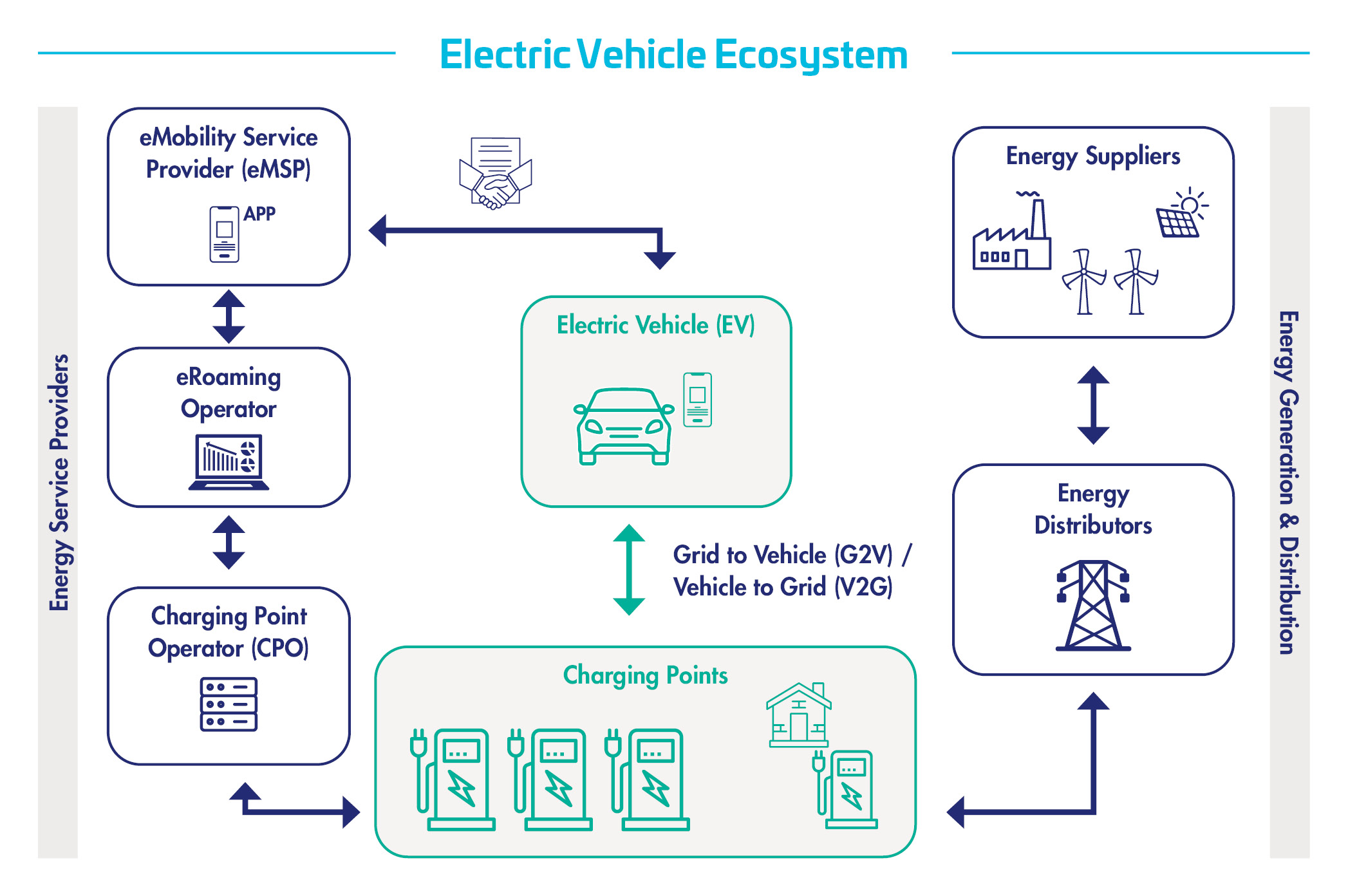 Secure communications between vehicles and charging stations need to protect personal identifying and financial information, as drivers link bank accounts with their vehicles for automatic billing and a streamlined experience. 
Securing and simplifying EV Charging with Thales
The Thales technologies, part of its advanced connected vehicle solutions, offer automotive stakeholders a secure and interoperable solution that implements the ISO 15118 standard.
Thales has been a key player in cybersecurity and the "smart grid" for years and leverages this expertise to help the automotive industry succeed in the EV future.
Our cybersecurity solution will bring trust to drivers when plugging their electric cars into a large array of compatible ISO 15118 charging stations. This will remove the current and recurring pains faced by EV owners and help move to a seamless charging and billing experience. This will be crucial for the mass adoption of EVs in the coming years. 
The solution is based on digital identities and credential certificates provisioned to electric vehicles and charging stations.
It ensures secure mutual authentication between EVs – regardless of manufacturer or model – and charging points. 
The Thales Trusted Key Manager generates these certificates, handles credential management and secures updates needed throughout a vehicle's long lifecycle.
Simple and secure, the solution from Thales will help to keep EVs charged and running as the industry gears up for this unprecedented growth.  Cellular connectivity  in the EV charging ecosystem offers several advantages as it simplifies and enhances operational efficiency, improves user experience and paves the way for innovative features and integration.  It's a crucial component in the evolution of the EV infrastructure.  Thales connectivity solutions answer this growing need with the eSIM and Subscription Management offer, thanks to our long experience in the IoT markets.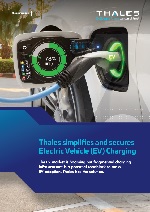 Thales secures Electric Vehicle (EV) Charging
The EV market is booming but fragmented EV charging infrastructure is a potential roadblock to mass EV adoption. Thales has the solution to simplify and secure EV Charging, as well as to reliably connect charging stations.
Read more
Thales Cybersecurity Expertise
Thales has been a cybersecurity expert in the automotive and other high-demanding markets such as defense, aerospace and transportation for 15 years. At the forefront of EV charging throughout Europe and working with other industry players to help create standards, we're uniquely positioned to continue the development of secure technology to help all automotive manufacturers move into their electric future securely.