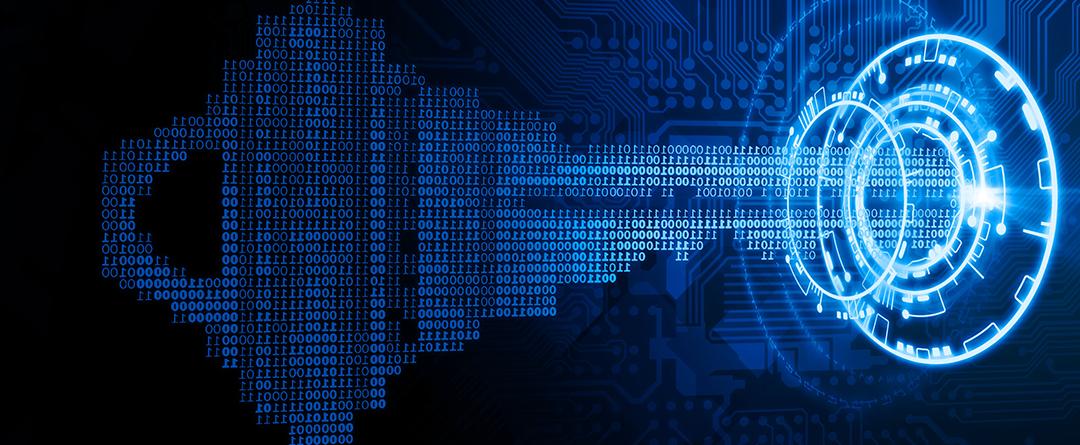 With the transformation of the automotive sector and vehicle systems increasingly connected to external platforms, OEMs and their Tier 1 suppliers must implement secure connected car solutions that meet evolving legal requirements and can be trusted by many automotive stakeholders. 
Thales supports car OEMs and service providers to build and manage secure, scalable automotive solutions and services.
Our offering, part of a larger connected car solutions portfolio, creates trust between mobility stakeholders, minimizing cyber threat risks and protecting vehicle end-users' privacy.
 
Thales Trusted Key Manager:  
A central solution enabling end-to-end
automotive cybersecurity
As cybersecurity concerns rise, the new wave of regulations and standards, such as UNECE WP 29, require automotive OEMs to:
Integrate cybersecurity activities along the global automotive value chain
Adopt a security-by-a-design approach to enable scalable cybersecurity and secure credential updates during the vehicle's entire lifecycle.
Cybersecurity is complex and evolving. Leveraging advanced and proven expertise in digital security and IoT technology, the Thales Trusted Key Manager supports car makers in their digital transformation while ensuring end-to-end cybersecurity from a central solution.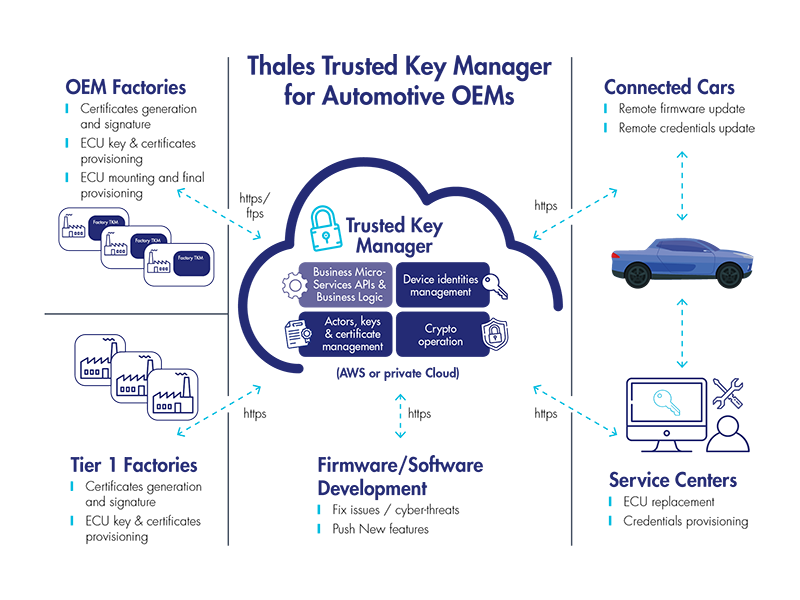 Deployed at all risk points, the Thales Trusted Key Manager platform protects and ensures the integrity of the entire automotive ecosystem. It provides:
Secure ID generation and key provisioning into the roots of vehicles and ECUs
 
Mutual authentication between vehicle ECUs and external stakeholders through secure cryptographic-based credential management
 
Vehicle data integrity and confidentiality through secure data encryption/decryption mechanisms based on standardized AES cryptographic algorithms
 
Secure credential and software lifecycle management, achieved through secure digital signature schemes.
 
Discover Thales Trusted Key Manager:
Securing the connected car of the future:
A car we can all trust
The Thales Trusted Key Manager encompasses the world-leading Thales SafeNet Hardware Security Module (HSM), a dedicated Key Management System (KMS) and an optional, tailor-made Public Key Infrastructure (PKI).
It provides a dedicated cybersecurity solution to protect large fleets of connected vehicles and ensure their integrity and reliability during their entire lifecycle. 
 
The Thales Trusted Key Manager allows car makers to focus on their core expertise while ensuring an advanced vehicle cybersecurity scheme, creating the trust needed between automotive ecosystem entities. 
 

End-to-End Cybersecurity for Connected Vehicles
Cybersecurity is complex and quickly evolving. Leveraging advanced and proven expertise in digital security and IoT, the Thales Trusted Key Manager provides car makers with support for digital transformation while ensuring the end-to-end security of the automotive ecosystem.
Read more