A dominant force in Swedish telecommunications, Telenor Sweden, extends beyond mere services, reflecting the nation's appetite and passion for innovation. 
The company has embarked on an ambitious journey to have a circular business by 2030, making sustainable choices at every step.
A Holistic Approach to Sustainability
Telenor's proactive decision to halve the plastic in prepaid cards, extend its lifespan, and ensure 100% recycled material highlights its overarching commitment to the environment. 
But it doesn't stop there. 
From introducing sustainable prepaid cards to championing products like Fairphone and encouraging the circularity of mobile phones, Telenor's approach to sustainability is diverse and comprehensive.
Incorporating Thales EcoSIM: A Step Among Many
Amidst many green endeavours, Telenor's choice of Thales EcoSIM represents its multifaceted commitment to sustainable telecommunications.
Telenor propels its eco-drive and sets a benchmark for others in the industry.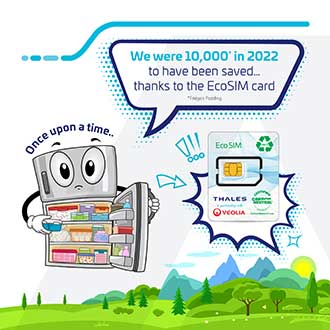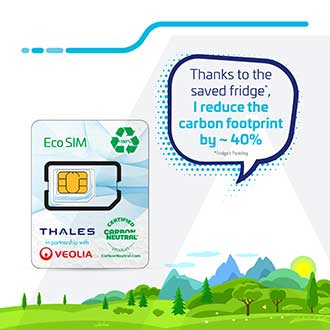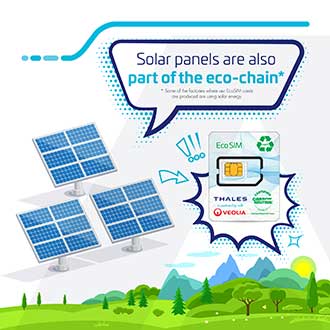 Partnership in Reflection
The journeys of Telenor Sweden and other partners illuminate the evolving narrative of telecom sustainability. 
Their unique stories and association with Thales EcoSIM provide valuable insights for telecom decision-makers and ESG enthusiasts.
Thales EcoJourney Overview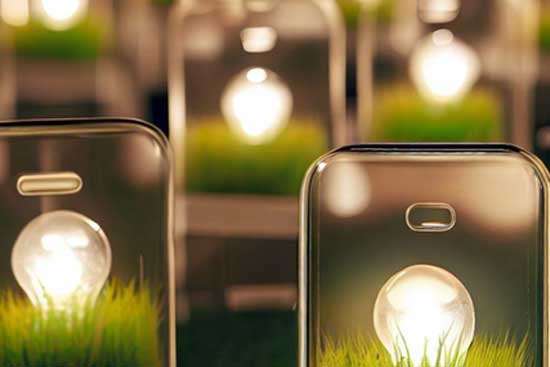 Thales EcoJourney is an initiative by Thales Group to drive sustainable and eco-friendly innovations in technology and services. 
It showcases the company's dedication to reducing environmental impact while delivering cutting-edge solutions to its clients.
Thales' EcoJourney acts as a supportive framework for these telecom giants:
Sustainability: As seen with Telenor Sweden's decision to cut down plastic use, there's a shared resonance with Thales' EcoJourney's focus on recycled materials and eco-designing.
 
Compliance: With regulatory landscapes shifting towards eco-consciousness, partner's future-proof initiatives align well with Thales Eco Journey's compliant practices. This ensures they meet and potentially exceed emerging global environmental regulations, positioning them as leaders in the telecom industry's sustainable transformation.
 
Brand Reputation: As Telenor Sweden envisions a circular future associating with a strategy like Thales' EcoJourney can only further enhance their brand's eco-responsibility image.
 
Circular Economy: Thales' Eco Journey champions sustainability by steering customers towards eco-friendly practices. Telecom partners must step up while we set the stage, especially in recycling efforts.
 
Carbon Neutrality: Thales' carbon offset programs can be instrumental in aiding companies as they stride towards reduced carbon footprints and improved ESG reporting.
Through genuine collaborations and transparent initiatives, Thales aims to combat 'greenwashing' and ensure honesty in environmental claims. 
Our mutual goal with these telecom giants is clear: to pave a sustainable, responsible path for the future of the connectivity ecosystem.
A Collaborative Vision for a Sustainable Future
In the rapidly evolving world of telecommunications, today's choices are tomorrow's legacy.
The road to a sustainable future is both challenging and rewarding and requires a collaborative spirit. 
Let's champion informed decisions, reinforce sustainable collaborations, and collectively steer our industry towards a greener horizon. 
The choice is ours. Let's shape a legacy we're proud of.