Today, we embark on Thales' EcoJourney, a voyage that aligns telecom innovation with sustainable practices, setting the course towards the 2030 Paris Goals.
Under the watchful eyes of GSMA and ITU, the telecom sector is suiting up and taking big strides to tackle carbon emissions and e-waste.
We'll examine the transformative influence of the industry's best practices and regulations, zooming in on the U.S. and Europe. 
We'll then elaborate on the environmental impact of traditional telecom operations and explore potential solutions to these challenges.
Thales has notably advanced in this field by introducing its innovative EcoSIM and other sustainable practices tailored for telecom companies, which we'll detail here.
So, climb aboard as we unlock a future where carbon neutrality isn't a dream but the reality we're carving.
Telecom Giants Taking Charge: Marching Towards U.N.'s Sustainable Development Goals
Since 2016, the telecom industry has actively pursued the U.N.'s Sustainable Development Goals to achieve Net-Zero by 2050. It is committed to reducing carbon emissions and managing plastic waste through a circular economy approach.
But these ambitious goals aren't mere words. The telecom industry is currently weaving its sustainability targets into the core of its operations.
The shift towards sustainable practices in the telecom industry isn't without obstacles. 
Technological limitations, fragmented international regulations, lack of global standardization for eco-friendly telecom products, and significant costs associated with transitioning to renewable energy sources all pose substantial difficulties. 
The industry must strategically balance tech advancement and consumer demand with sustainability goals.
The 2023 GSMA's annual climate report shows that 36 mobile network operators scored 'A' for their climate reporting, while 12 more pledged significant emission cuts by 2030.
However, issues like limited access to renewable electricity in some regions persist.
GSMA advocates proactive regulatory policies and recognizes digital solutions' importance in aiding other industries' decarbonization efforts. 
 
In the battle against waste, GSMA promotes a circular economy approach, emphasizing the reuse and longevity of mobile devices. 
 
The association urges more operators to join its Climate Action Taskforce. It now includes 62 global operator groups resolved to make a deep cut in their carbon footprints by 2030 and to balance their carbon books by 2050.
In essence, GSMA and ITU's efforts underscore the telecom industry's commitment to climate action. 
As the telecom industry navigates these turbulent times, the evolving landscape of ESG regulations in Europe and the U.S. presents a map full of both opportunities and challenges.
How are these regulations shaping the telecom landscape? Let's find out.
Europe's and the U.S.'s progressive stances on ESG regulations
Telecom is an industry under transformation. With sustainability becoming a global concern, different regions have established unique regulatory frameworks.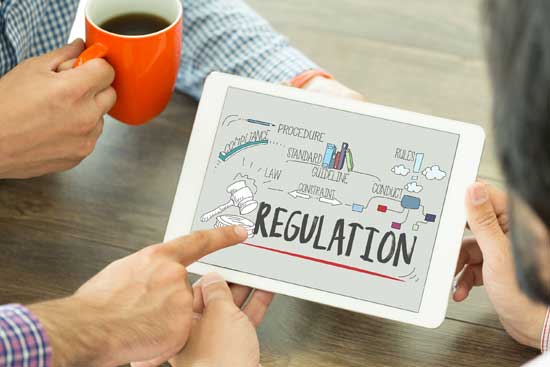 ESG Regulations in the U.S.: A Call for Stricter Disclosures
The U.S. Securities and Exchange Commission (SEC) is proposing a rule called "The Enhancement and Standardization of Climate-Related Disclosures for Investors." 
Its main purpose is to standardize corporate sustainability reporting, ensuring investors and stakeholders can access reliable and transparent information about a company's environmental, social, and governance (ESG) practices.
The SEC rule focuses on climate-related risks that can significantly impact a company's business or financial state, which must be detailed in audited financial statements.
However, it's worth noting that as of June 2023, no U.S. legislation is comparable to the E.U.'s Corporate Sustainability Reporting Directive (CSRD).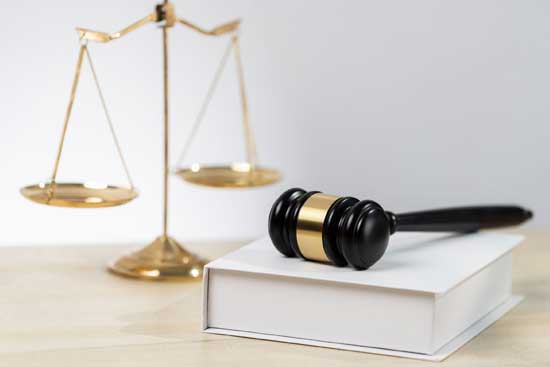 How the E.U.'s CSRD Shapes the Telecom Industry
The European CSRD came into effect in January 2023. It calls for companies to align with the E.U.'s standards for sustainability reporting. Notably, these standards recognize the importance of the circular economy as a vital element for a sustainable future.
This E.U. directive, a bold step forward, has a far-reaching echo for the telecom industry. 
The E.U.'s CSRD demands that both European and non-European companies with considerable E.U. activities report their adherence to the E.U.'s sustainability framework.
The E.U.'s Corporate Sustainability Reporting Directive took effect on 5 January 2023. 
This means that network operators will be required to offer extensive data detailing their strategies on environmental, social, and governance (ESG) matters in the 2024 financial year, with reports published in 2025.
While the regulatory landscapes differ between regions, the end goal remains consistent: catalyzing a shift towards greener business practices. 
As we've seen, the wheels are already in motion, and there's no turning back. 
In the industry's journey towards increased sustainability, Thales has emerged as a significant contributor with their innovative EcoSIM, fostering a substantial shift in consumer behavior and industry practices.
 
The Plastic Problem: The Environmental Cost of SIM Cards
We rarely pause to consider the environmental implications behind the tools that keep us connected. 
Take, for example, the humble SIM card: this tiny piece of technology plays a crucial role in linking our mobile devices to networks across the globe. 
But did you know that in 2023 alone, the production of these cards is expected to generate around 4.5 billion pieces, translating to almost 20,000 tons of polymers?
That's the scale of the plastic challenge in SIM card production, a significant contributor to the growing e-waste problem. And it doesn't stop there.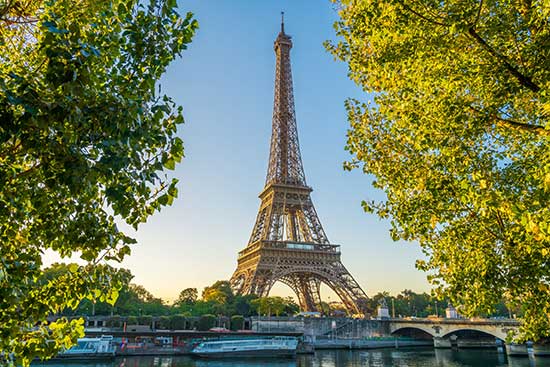 Producing and distributing these SIM cards also requires a significant amount of resources. 
It's not just about the network capacity or mobile numbers but the tangible materials, including the plastic cradles holding the SIMs and the starter packs they come packaged in. 
The SIM card support is the card-shaped plastic holder the SIM comes attached to, which is typically made from ABS (Acrylonitrile Butadiene Styrene), PVC, or a similar virgin plastic. The extraction and production of this plastic contribute to the overall environmental cost, as it involves fossil fuels, generates greenhouse gas emissions, and can cause pollution.
Twenty thousand tons of polymers are comparable to two Eiffel Towers.
The result? A resource-intensive cycle with a heavy carbon footprint.
So, what's the solution? Thales has one in the form of EcoSIM.
EcoSIM: The World's First 100% Recycled Card Body 
In collaboration with Veolia, Thales has developed a process to repurpose polystyrene waste from discarded refrigerators into usable pellets. 
These pellets are then used to manufacture EcoSIM, the world's first certified carbon-neutral SIM card.
 

The most significant benefit of the EcoSIM card is its lower environmental footprint. 
Made from recycled polystyrene waste, it reduces the reliance on new plastic materials, thereby contributing to a decrease in overall carbon emissions and plastic waste associated with SIM card production.
Using EcoSIM cards, telcos can contribute to the circular economy, where resources are reused or recycled, and waste is minimized.
The result?
Thales' eco-packaging and packing solutions align with our customers' sustainability goals by offering a tangible, immediate solution to reducing their environmental footprint, helping them meet their waste reduction targets, and boosting their green credentials.
 
Green Packing and Packaging: An Extension of Our Eco-Promise
Thales' commitment to sustainability extends beyond our products, reaching even our packing and packaging. 
We prioritize the environment by sourcing cardboard and paper exclusively from controlled forests, endorsed by certifications like FSC and PEFC. 
Moreover, we've transitioned to the use of vegetable-based and water-based inks, reinforcing our eco-friendly stance. 
Regarding packing, we have meticulously optimized quantities and adapted our methods according to varying volumes and modes of transport. Whether it's a full pallet, half-pallet, or stackable configurations, we look for space optimization, ensuring efficient transport. 
On the packaging front, we've championed an eco-friendly shift, especially in SIM packaging, by reducing paper consumption.
 
Carbon Offset Programs Tailored for Telcos
At Thales, we understand that total emissions eradication isn't always achievable. 
 

Hence, we've pioneered a custom carbon offset scheme to balance the remaining emissions from our products' fabrication, production, transport, use, and end-of-life (aka Cradle-to-grave design). 
Telcos partnering in our scheme can demonstrate their commitment to environmental responsibility, which is highly valued in today's ESG-focused business landscape. 
Additionally, the carbon offset program aids ESG reporting by providing a clear, quantifiable measure of the telco's emissions reduction efforts, enhancing transparency and strengthening its reputation among stakeholders.
 
Eco-Design: Embracing 'Life Cycle' Thinking
We minimize our products' energy and resource consumption throughout their lifespan, promoting the recycling and efficient recovery of valuable materials.
This philosophy forms a crucial part of our contribution to the circular economy.
Beyond product design, our strategy prioritizes supply chain optimization to lessen environmental impact. 
Our factories are strategically located to optimize both inbound (from suppliers to factories) and outbound (from factories to telcos) transportation distances, further enhancing our commitment to sustainability.
This local supply chain approach trims CO2 emissions, bolsters local economies, and fosters a more resilient and responsive supply chain.
Thales prioritizes sea transportation whenever feasible due to its low carbon footprint.
Despite both air and sea freight having substantial environmental impacts, there's a significant difference in the emissions they produce. 
According to a study by Defra, carrying 2 tons of cargo for 5,000 km by a small container ship creates 150kg of CO2e, compared to a staggering 6,605kg of CO2e if transported by plane over the same distance.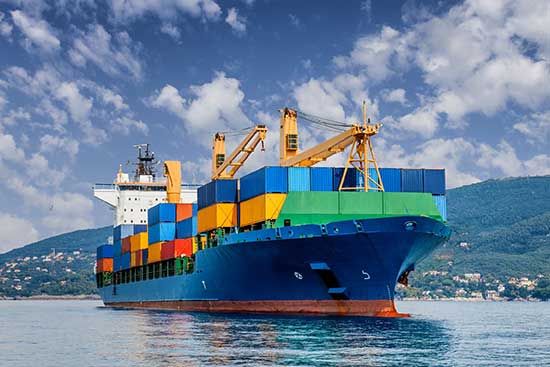 The implication for the SIM industry? 
Switching to sea freight offers a golden opportunity to trim down CO2 emissions. 
Given this, we lean towards sea freight to minimize our carbon footprint, and by situating our factories strategically, we further curb emissions during transit. The net effect for the SIM card industry is a significant reduction in environmental impact.
Our commitment is clear and simple: produce SIM cards near our customers while maintaining efficiency and sustainability. We aim for a minimal environmental impact and a contribution to a robust, local, and sustainable future.
More on this topic: Five Sustainable Ways the SIM Industry Can Close the Loop in the Circular Economy (June 2023 white paper from the Trusted Connectivity Alliance).
In the realm of energy consumption, Thales holds a distinctive stance. With a strong manufacturing presence in Europe, this region has become a vibrant hub for the EcoSIM market.
Located in France, our factory harnesses an electricity grid distinguished for its low carbon emissions, a claim supported by numerous studies. 
This sustainable energy choice resonates with global environmental aspirations and gives Thales a competitive edge in an EcoSIM market steered by European eco-friendly benchmarks. 
Moreover, for our other factories outside of Europe, we've begun the energy transition by deploying solar panels, marking a significant step in our commitment to renewable energy practices globally.
What is Thales' EcoJourney?
Thales' EcoJourney is an all-encompassing strategy comprising solutions, services, design, and manufacturing practices aimed at promoting sustainability. 
Thales' EcoJourney is a tangible expression of the company's dedication to environmental responsibility and sustainable growth.
 
Exploring the Practical Value of Thales' EcoJourney for Telecom Providers
Though just one route among many, Thales' EcoJourney aims to offer substantial, tangible benefits to the telecom industry. 
Our approach intends to contribute to the broader efforts of the telecom sector in reaching its sustainability targets and business goals. 
In 2020, Thales received a "Best Practice on Circular Economy" award from the telecom operator sustainability association JAC. 
This recognition was given for Thales' concrete initiatives to minimize environmental impact, including using recycled card bodies, half cards, energy-efficient site operations, renewable electricity sourcing, a carbon offset offering, and a life cycle assessment tool implemented for the eco-design of products.
Here is an overview of these benefits:
 
Aspects
Benefits of Thales'EcoJourney
Compliance
Thales' EcoJourney includes practices compliant with emerging global environmental regulations, aiding the telecom industry in aligning with these norms and avoiding potential penalties.
Brand Reputation
By adopting Thales' sustainable practices, telecom companies can improve their corporate social responsibility profile, enhancing their brand image and reputation among eco-conscious consumers.
Competitive Advantage
With the growing demand for eco-friendly practices, Thales' EcoJourney can provide a market edge.
Cost Efficiency

Practices such as EcoSIM and green packaging contribute to resource conservation and long-term sustainable value creation. Viewing these methods as strategic investments, manufacturers can realize long-term returns. 

Consumers benefit by accessing eco-responsibly-made products and championing sustainability.

Telcos bolster their brand reputation and market positioning by endorsing environmentally-conscious products. Ultimately, the environment and broader communities thrive with diminished waste and carbon footprints.

Circular Economy
Thales' EcoJourney promotes the circular economy, guiding its customers in sustainable initiatives. 

While we lay the groundwork, it remains the responsibility of our telco customers to actively choose and integrate their portion of the circular economy, particularly in post-consumer waste management and recycling. 

This move empowers consumers to back eco-friendly products and offers employees purposeful roles. While benefiting society and the environment through reduced pollution and resource conservation, it also aligns with regulatory benchmarks and appeals to investors due to its long-term positive impact.
 

Carbon Neutrality
Thales' carbon offset programs aid in achieving carbon neutrality, an important factor in ESG reporting.
Thales: Aligned with Global Sustainability Efforts
As a United Nations Global Compact (UNGC) member, Thales actively participates in crafting a sustainable world.
The company's commitment to sustainability is deeply ingrained in our corporate culture and forms the core of our business strategy. We understand that the path to sustainability is not a sprint but a marathon; we are in it for the long run.
As a company, we have set ambitious sustainability targets and a solid plan to achieve them. 
We work continuously to improve our operations, enhance our products, and contribute to a better, more sustainable world.
Further solidifying our commitment to sustainability, we actively participate as a key member of the Trusted Connectivity Alliance (TCA). 
In this collaborative network, we join forces with other industry leaders to combat 'greenwashing' practices. 
We strive to ensure transparency and honesty in environmental claims, contributing to TCA's initiatives, such as reducing carbon emissions, fostering sustainable innovation, and improving the environmental credentials of the SIM industry. 
Our involvement signifies our pledge to genuine environmental responsibility and sustainable progress in the connectivity industry.
Our mutual goal? To foster a greener, more responsible future for the entire connectivity ecosystem.
Through our EcoJourney, we are creating a future where telecommunications technology and sustainability can go hand in hand.