Massive IoT refers to the Internet of Things on an unprecedented scale. 
It is a global phenomenon, combining the power of a multitude of sensors, connectivity, and data processing to create new ways to solve problems. From the ability to monitor water quality to detecting when a shipment is on its way, the massive IoT is changing how we do business.
Massive IoT applications are expected to expand rapidly over the next few years. 
Just think about it.
Based on Ericsson's recent mobile report, 52% of all cellular Internet of Things (IoT) connections will be Massive IoT connections by 2025.
Several key tech trends will drive this growth:
The rising popularity of NB-IoT (Narrowband-IoT) and LTE-M technologies as cost-effective alternatives to 4G/LTE
The rapid advancement of 5G technology and associated recent RedCap features to maximize the use of 5G in IoT devices
The adoption of eSIM (aka embedded SIM) technology and, more recently, iSIM (integrated SIM) and their ability to simplify deployment
But more on these later.
In this article, we'll explore massive IoT and how it differs from traditional IoT and critical IoT with different use cases. 
We will also discuss business drivers and some challenges we must address before it can reach its full potential. 
So, if you're looking for a global picture of massive IoT in 2023 and understand how it may impact your projects, you've come to the right place.
Let's dive in.
 #1. What is massive IoT? 
Massive IoT, or Massive Machine Type Communications (mMTC) in the 5G terminology, is a new term for an old idea: connecting many battery-driven devices, usually unattended, with low complexity and low cost, via cellular networks. 
Massive IoT devices are characterized by long battery life and low throughput speeds, perfect for sensors that can be distributed across vast areas.
So, how is the massive Internet of Things different from the regular IoT? 
#2. How is it different from IoT?
The Massive IoT differs from the regular Internet of Things (IoT) in several ways.
Clearly, it is a new way of networking that connects devices on a massive scale. 
The term has been used since about 2018, but it's become more relevant as LPWANs and 5G are gaining momentum.
But there's more.
 
Massive IoT is an ecosystem that uses cloud and edge computing, big data analytics, and artificial intelligence (AI) to make vast quantities of data more accessible and valuable for businesses. 
By 2025, IoT devices will be anticipated to generate some 73.1 ZB of data (IDC).
That's about 4X the 18.3 ZB created in 2019.
 
For instance, in 2021, Walmart said they managed about 1.5B messages from IoT devices daily. In particular, the company uses IoT to help maintain food in refrigerators and coolers and plan in-store maintenance needs beforehand.
So, it's no surprise that the term "massive" also refers to the fact that this type of technology handles high volumes of data at ever-increasing rates—in other words, this is typically the scope of big data.
#3. Massive IoT and critical IoT: what are the differences?
Two categories of IoT, critical IoT, and massive IoT, are often mentioned. 
Critical IoT applications have stringent requirements on availability, delay, and reliability; examples include traffic safety (V2X – vehicle to everything), automated vehicles (connected cars), industrial applications, and remote surgical operations in healthcare.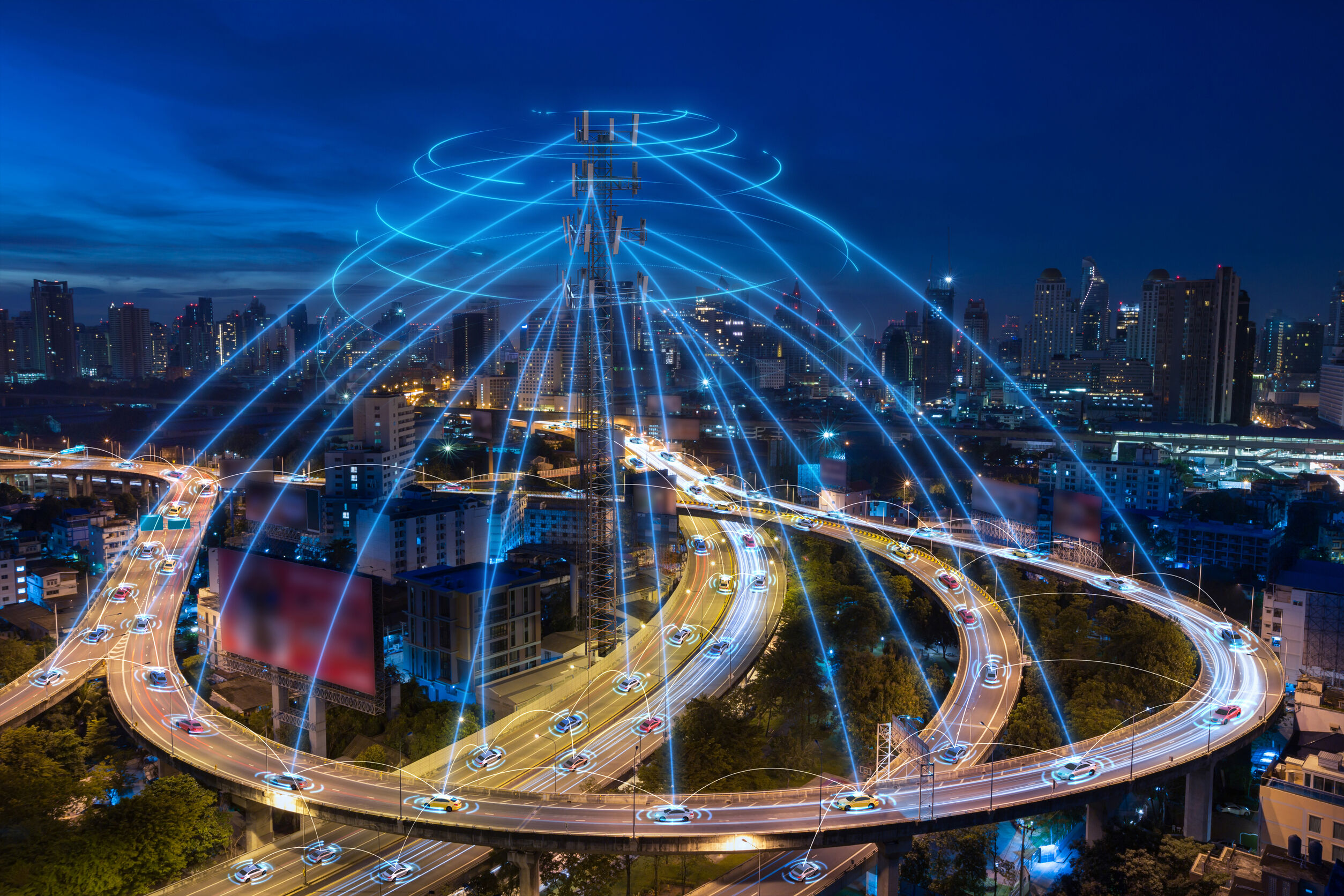 Traffic safety use cases are often associated with critical IoT.
On the other hand, massive IoT is characterized by many connections, small data volumes, infrequent transmissions, low-cost devices, and stringent requirements on energy consumption.
Examples include wearables, smart buildings, smart metering, transport logistics, fleet management, industrial monitoring, and agriculture.
In essence, fundamental differences between critical and massive IoT include:
Scalability: limited needs for critical IoT but essential for massive IoT 
Security: a necessary requirement for critical IoT and also crucial for massive IoT 
Network latency: low latency is a must-have for critical IoT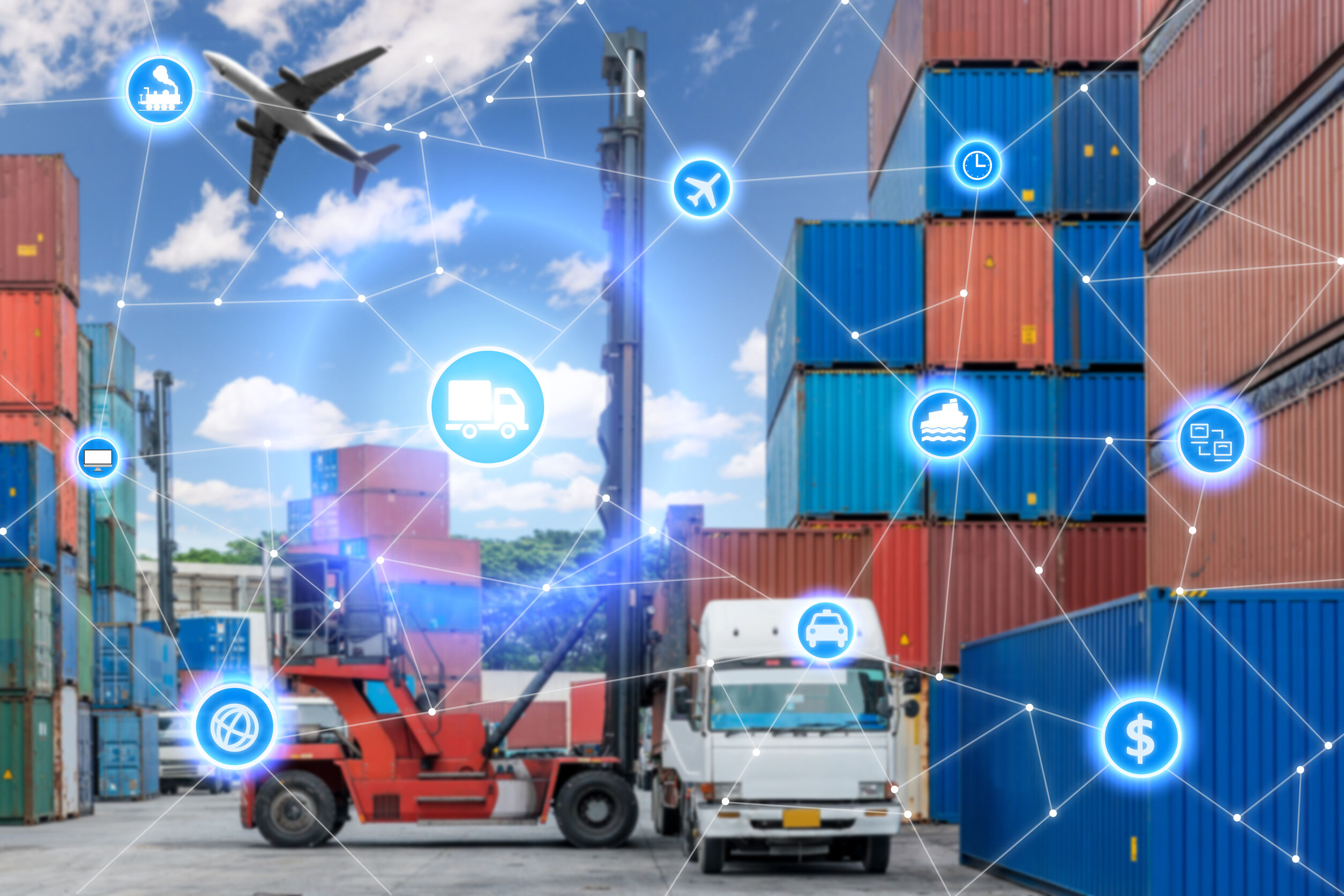 5G Massive IoT use cases include fleet management, transport logistics, and asset tracking.
#4. Massive IoT use cases
The massive IoT is a term that describes the Internet of Things that has grown beyond the confines of the home or office and into areas like manufacturing facilities, transportation, agriculture, and public infrastructure.
The most common use case for massive IoT is industrial automation, where machines can interact with each other without human intervention. This allows companies to control large amounts of machinery or automate repetitive tasks remotely.
Predictive maintenance is one of the most popular applications for the massive IoT: businesses can use it to predict when their equipment will break down so they'll know when it needs servicing or replacement before it breaks down. This ensures that their operations run smoothly and that downtime is kept to a minimum, which leads to higher profits for them.
Another application is remote monitoring: using sensors attached to machines (like those used in manufacturing), companies can monitor their production processes remotely via an app on their phones or tablets instead of having someone physically check on every machine every day. This saves money while also increasing productivity levels because there are fewer interruptions in production due to human error or lost time caused by employees not being able to reach each other quickly enough.
Another use case for massive IoT would be smart cities where devices such as parking sensors, lights, street lamps, heating systems, security cameras, waste management, and even rented bikes can all be controlled from a central hub. This feature also reduces costs because devices only need one interface instead of multiple interfaces per device type.
Smart buildings use sensors to detect changes such as temperature or humidity levels, which trigger actions such as air conditioning systems turning on or off automatically, depending on whether they need cooling or heating at that time. This process means less energy consumption because systems don't have to run continuously throughout the day when they aren't required.
 
Smart metering: Connected devices such as electricity, water, or gas meters are another opportunity for extreme coverage of the massive Internet of Things.
Fleet management solutions with monitoring of assets and fleet maintenance and tracking primarily based on big data and IoT have already proven to be game-changers for many freight and transport companies. 
 
#5. Business drivers for massive IoT
Regarding business applications for massive IoT, there are three main drivers: cost savings, efficiency gains, and new revenue opportunities.
Cost savings come from cloud platforms enabling real-time updates and remote management of connected devices. 
Efficiency gains come from automation and analytics software that manages data streams across multiple devices within a single system or platform. 
And new revenue opportunities come from monetizing data generated by connected devices through new products and services (see 2021 Gartner study).
Massive IoT can transform how businesses deliver products and services effectively, jazz up the customer experience, amplify innovation, and generate new business models.
#6. Massive IoT challenges
The massive IoT is a new frontier but not without challenges. 
#1. Data traffic 
As more devices connect to the Internet, the amount of data generated increases exponentially. This trend means that businesses must be able to handle huge amounts of data worldwide effectively. 
It also means having a system that can scale up quickly when needed and down again when not in use - such as during non-peak hours or if something goes wrong with one part of the system (like an update).
#2. Security
Another challenge is security—or rather, security design. 
Data security is a significant concern for companies using these technologies for business needs. They need solutions that help them with authentication, encryption, and privacy policies before sending any data from their systems back onto the network.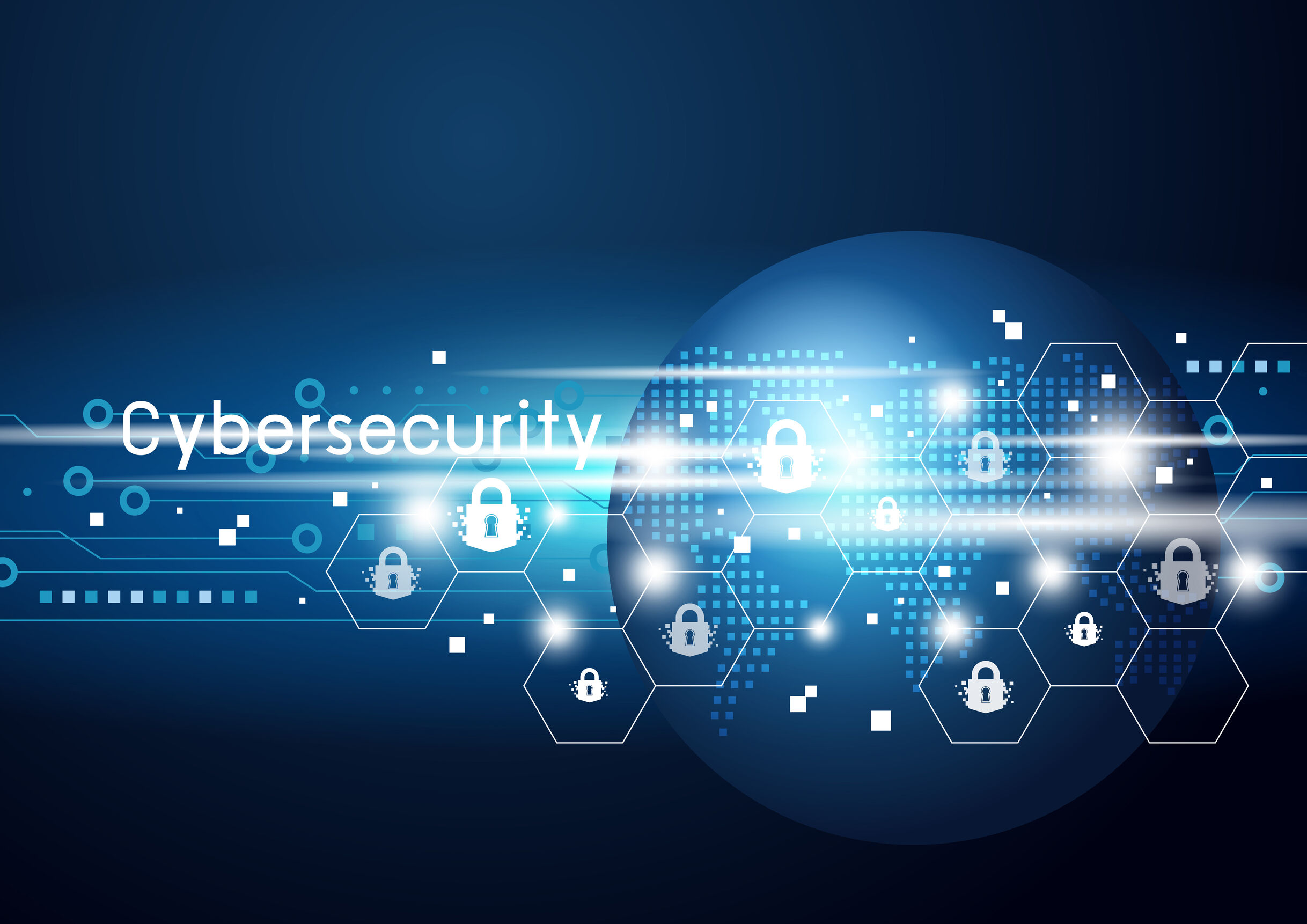 In numerous hardware deployments and instances of IoT design, security considerations are often added late in the design and prototyping phase. 
Security design should always be considered before implementing new technology into systems to ensure that companies access only the information they need and do not expose private information to unauthorized parties.
In addition, data privacy policies should meet personal information protection regulations such as California's CCPA (2020) and CPRA (2023), the EU's GDPR (2018), or Brazil's LGPD (2020) so that companies don't have any issues when they're dealing with customer data.
#3. Simplicity
A third challenge is to keep simplicity as a principle.
Many companies run into issues with numerous devices and configurations involved in large-scale deployments. In addition, the volume of data collected by these devices presents a challenge for operations teams, who must ensure they can securely handle all of this information.
We at Thales are particularly focused on the challenge of simplicity, from massive deployments to daily operations.
Finally, there are challenges related to connectivity.
#4. Connectivity
How do you ensure that all these devices stay connected? 
NB-IoT provides low-power connectivity options for small devices such as sensors or wearables; however, larger objects like cars require much more powerful connections like 5G.
With billions of connected devices worldwide today, it's no wonder that network operators are struggling to keep up with demand. Many carriers are upgrading their networks to 5G to cope with the demands due to increased traffic from connected devices for consumer and industrial use cases.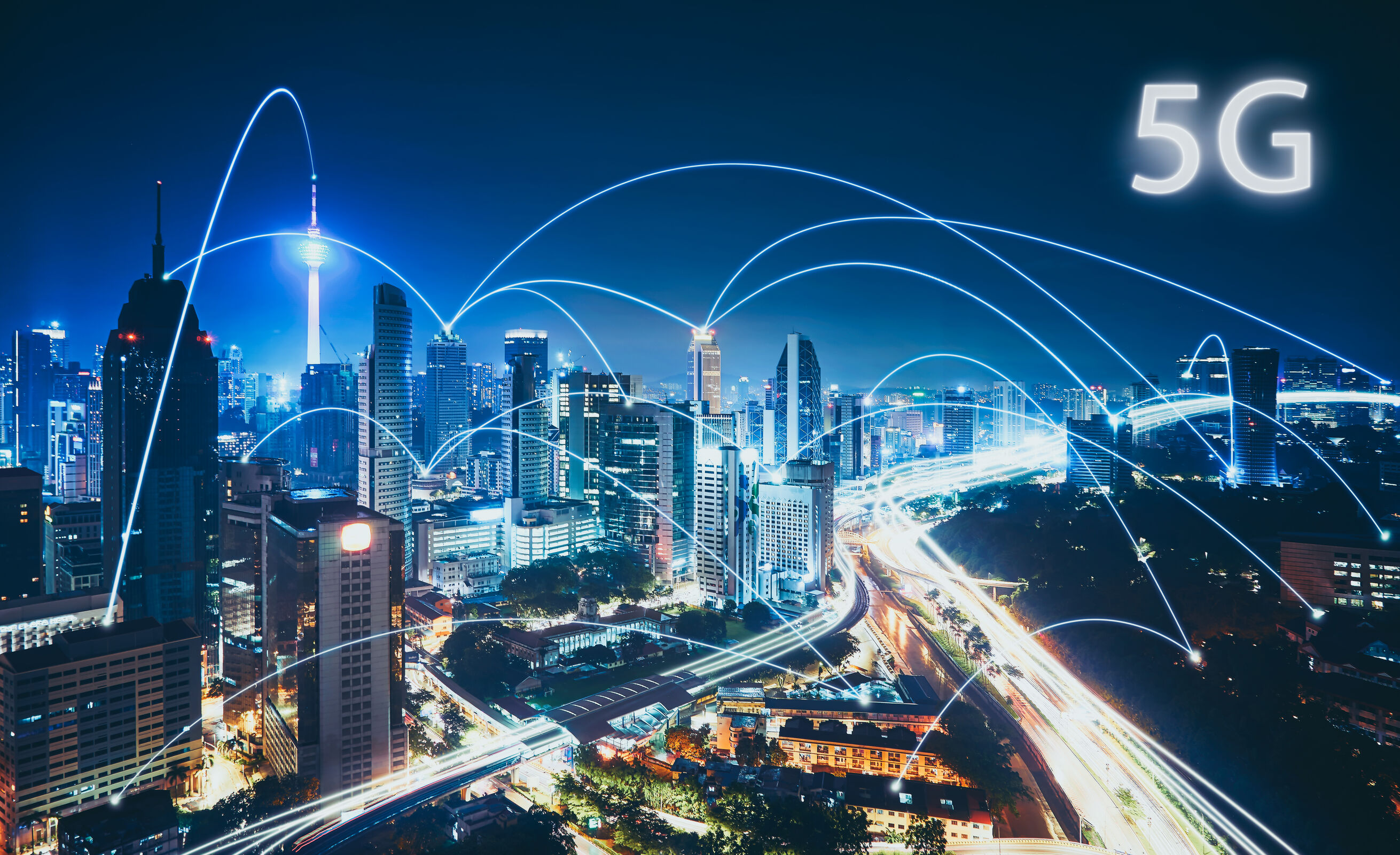 5G is ideally suited for the IoT.
#6. Massive IoT connectivity: from LPWANs to 5G
While many technologies could enable massive IoT connectivity without sacrificing security or performance, low-power wide area networks (LPWANs) and 5G are the two most widely used. 
LPWAN (mainly Nb-IoT and LTE-M) uses low-power wireless networks that can be easily deployed. It's ideal for massive IoT deployments because it can also handle large volume data streams and high speeds with the added benefits of greater mobility, lower latency, and better performance.
5G offers similar benefits but allows for greater speed, bandwidth, density, and lower latency than its predecessors. 
These technologies give IoT designers and architects lower costs, additional options at the low end of performance, and new potentials at the high end.
LPWA networks play a significant role in connecting the billions of new devices shaping the IoT.
But 5G is the future of massive IoT deployments. It has the potential to provide high-speed, low-latency connectivity for billions of devices, significantly reducing response time and increasing the efficiency of low-powered constrained devices. 
It's significantly faster, up to 50 times faster than existing LTE networks. (eMBB enhanced Mobile Broadband).
With one millisecond response time (latency), 5G networks can deliver ultra-fast and reliable responses. That's x20 to x50 faster than 4G. That's 250 times faster than the average response time of humans to a visual stimulus. (URLLC – Ultra Reliable Low Latency Communications)
To top it off, 5G supports an insane density of 1 million devices per 0.38 square mile (or 1 km2) area when 4G LTE tops at 2000. 
Yes, you read that right! 5G has 500x more connecting density than 4G LTE. (mMTC – Massive Machine Type Communications). This is a key foundation for the future of massive IoT. 
Stay with us and discover a new tech champion for massive IoT deployments.
#7. Massive IoT, eSIM and iSIM
SIM, eSIM, and iSIM are at the core of any IoT use case that relies on cellular connectivity.
According to The June 2023 Ericsson Mobility Report, in 2022, broadband IoT (4G and 5G) reached 1.3 billion connections. The company forecasts an annual growth of 18% till 2028. By the end of 2028, it is anticipated that broadband IoT will constitute nearly 60% of all cellular IoT connections. 

An eSIM occupies x60 less space than a nano SIM. Furthermore, iSIM occupies no space as it is part of the cellular modem chipset.  
What's so special about eSIM?
As the name suggests, eSIMs (aka embedded SIMs) and iSIMs are built into the device.
They provide easy and instant connectivity and save valuable space. 
No physical SIM card and tray allow manufacturers to enhance device features – such as a larger battery – or create more discrete wearables. This could also decrease dust or water damage due to fewer holes in the device.
Simply put: 
eSIMs and iSIMs bring many advantages for consumers, enterprises, IoT Service Providers, OEMs, IoT device designers, and IoT system architects.
But wait, there's more.
The eSIM and iSIM, linked with an instant activation service, are lifesavers.
eSIM technology service providers can simplify IoT device activation while saving costs and time and providing immediate access to new services to satisfy customers.
Simplified manufacturing processes and logistics: With eSIMs and iSIMs, any device deployed by a service provider can link to any Mobile Network Operator, regardless of the product type. 
For service providers, there's no need to manufacture multiple product variants and support different networks.
Easier remote management: Instead of regularly sending out technicians to update devices and SIM cards at the end of MNO contracts, eSIM technology allows service providers to update their devices remotely. A web portal will enable technicians to quickly update a device's network provider from their office, saving time and costs from unnecessary maintenance visits.
Streamlined installation: Devices with embedded SIMs can automatically pick out the optimal MNO network for any deployment site. As a result, technicians no longer need to spend hours traveling and testing devices for their connectivity requirements.
 
When used strategically, eSIMs and iSIMs can significantly boost IoT device design, deployments, updates, and maintenance. 
Where do we fit in?
The future of large-scale cellular IoT is bright with ongoing technological advancements such as eSIMs (embedded SIM cards), LPWAN, and 5G networks.  
These technologies are expected to be crucial in developing massive IoT projects worldwide. 
On this matter, Thales, a global leader in remote eSIM provisioning, has brought a straightforward and flexible new solution tailored to the requirements of massive IoT rollouts. 
Combining the consumer GSMA standards and machine-to-machine (M2M) concepts, this solution paves the way for a powerful new offer for untapped markets.
Thales is leading the way towards the new eSIM GSMA SGP.31 and SGP.32 standards, ensuring full support for the scalability demanded by massive IoT. As a result, customers benefit from a field-proven solution that will evolve in line with the GSMA standards and be fully adapted to the massive IoT segment.
This unique new solution enables Global Network Service Providers and MNOs to offer seamless eSIM subscription management support perfectly adapted to IoT Service Providers dealing with massive IoT deployments. 
With Thales Adaptive Connect, an IoT Service Provider can download local mobile subscriptions for a large fleet of eSIM-enabled IoT devices - when needed in the field and across various countries.
 
More resources on Massive IoT, 5G, eSIM, connectivity and security
Awareness
Solutions
Leveraging eSIM to address massive IoT deployments
For the consumer market eSIM has already achieved fast adoption and is gaining strong momentum in IoT segments such as automotive However, for the emerging massive IoT sector, characterized by its multitude of low power devices, significant opportunities exist for eIM.
Download our new white paper co-written with Mobile World Live