Our 2023 secure element portfolio
Thales' secure elements* authenticate every device for secure applications and trusted value-added services. 
Our solutions are based on standards and deliver the highest security level to support the most sensitive services. 
*A Secure Element (SE) is a tamper-resistant microprocessor-based platform. It acts as a vault. The SE securely hosts applications and stores sensitive data, such as the user's credentials.
Removable SIM
Thales' SIM cards allow mobile operators (MNOs) to offer their customers a personalized, interoperable, and removable platform compliant with the latest and most stringent standards. 
Depending on their size, memory capacity, and functionalities, Thales offers a complete range of SIM cards tailored to MNOs' requirements, from advanced authentication and security (e.g., 5G SIM) to added-value services (e.g., roaming…).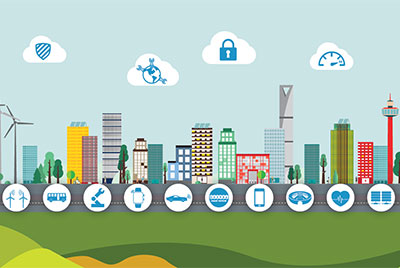 5G SIM
Discover the definition & benefits of a 5G SIM for 5G virtualized networks.
Embedded SIM
The embedded SIM, aka eSIM card (also called embedded UICC), is a new secure element compliant with GSMA specifications and designed to manage multiple mobile network operator subscriptions remotely.
Available in various form factors, either plugged-in or soldered, the eSIM is easy to integrate into any type of device.
Industrial SIM cards
Our Machine Identification Modules support metering, remote management, and healthcare applications. 
The technology authenticates machines and secures long-term communication across networks in harsh conditions.
Embedded Secure Element
An embedded Secure Element (eSE) is a tamper-proof chip with different sizes and designs embedded in any mobile device (e.g., eSE for Samsung smartphones).
It ensures the data are stored safely and that information is only given to authorized applications and people. 
It is like a personal ID for the end-user and the device itself. The eSE is multi-applicative (payment, transport, access control, corporate, etc.), and Thales has developed specific software to administrate and update it during the complete life cycle of the devices.
Multi-tenant SIM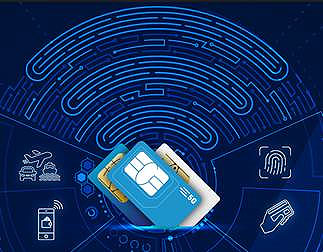 Thales has designed a multi-tenant SIM, a multi-applicative secure platform to extend services to newcomers in the mobile ecosystem, such as banks, transport operators, and governmental institutions. 
Customized as a lockbox, it allows each service provider to host its services securely in the advanced SIM card that can be activated, personalized, and managed remotely to make it easy to run revenue and loyalty-building services with absolute confidence.
Leading the eSIM innovation landscape
Deploying the world's first single-chip combining eSIM-based mobile connectivity and eSE-based (embedded Secure Element) trusted contactless services. In 2021, this innovation was selected as the winner of the "IoT Semiconductor Product of the Year" award in the 5th annual IoT Breakthrough award. We are paving the way to iSIM / integrated SIM, mainly thanks to a partnership with Qualcomm.
Paving the way to disruptive bootstrap eSIM connectivity thanks to multi-awarded Thales Instant Connect innovation
We are building a chain of trust in 5G networks thanks to the launch of the world's first 5G SIM and 5G eSIM.

Thales: a member of the Trusted Connectivity Alliance (TCA)
Together against 'greenwashing' practices.
We're working with the Trusted Connectivity Alliance to support the connectivity ecosystem in building a more sustainable future.
Find out more in TCA's latest paper.
> Learn more on: http://www.trustedconnectivityalliance.org or on Thales ECO SIM.

Thales: a member of the United Nations Global Compact (UNCG)
We're working with the United Nations Global Compact (UNCG) to create the world we want. 
That's our vision…
> Learn more on: https://www.unglobalcompact.org/what-is-gc/participants/9172