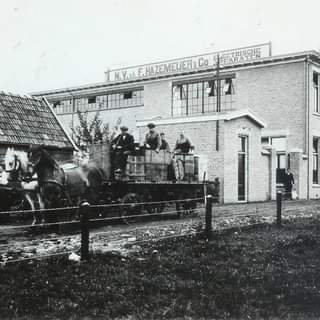 In 1922 NV Hazemeijers fabriek van Signaal apparaten was established because of the desire of the Royal Navy to provide Hr. Ms Sumatra (1926) and Hr. Ms Java (1925) with fire control. The best system for this was a German system, which was no longer allowed to be produced due to the Versailles Treaty. Through a construction of the Royal Navy, Siemens & Halske and the company Hazemeijer, the predecessor of Thales Nederland B.V. was established. The start of a rich history with the cooperation with the Royal Netherlands Navy as common thread.
After the German occupation and a bombing by the Allies, the factory is taken over by the Dutch government after the Second World War. In 1946, at the request of the government, Philips acquired a one-third stake in the company, which under the new name of N.V. Hollandse Signaalapparaten (Signaal) started contributing to the equipment for the Dutch armed forces and to ship, shore and coastal radar systems.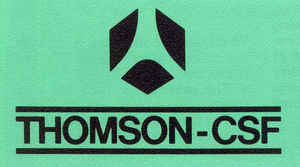 The 1990s were characterized by larger and smaller mergers and takeovers. In 1990, the French company Thomson-CSF acquires a majority interest in Signaal. Between 1998 and 2000, the Thomson Group further expands its activities in the areas of defence, information technology and services. In December 2000, Thomson-CSF changed its name to Thales and in 2006 all units of the Thales Group operating in the Netherlands were renamed Thales Nederland B.V. In 2007, the transport, security and space activities of Alcatel-Lucent were transferred to Thales, making the company a global player in the field of mission-critical information systems.
On 1 October 2010, through an acquisition of the Vialis shares in East West, Thales took over all maintenance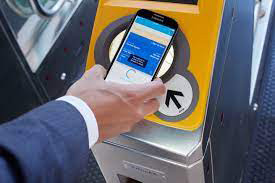 activities for the public transport chip card system in the Netherlands. In 2012, the company also adds cyber activities to its portfolio, which will be further expanded in 2019 with the acquisition of Gemalto.
In short, in 100 years, the fire control factory has grown into a major player, with 80,000 employees in 68 countries working to provide reliable technology to protect our digital safety, and its field of activity has expanded from maritime safety to rail safety, public transport safety, the safety of our skies and the safety of our planet.