Thales and Nettitude announce teaming agreement to provide combined cyber threat intelligence and monitoring.
Nettitude and Thales have announced a teaming agreement to deliver cyber resiliency services in the UK.
The organisations have complementary experience and skills sets, allowing the partnership to deliver high trust and assurance, fit for purpose services for a range of markets and customers
The organisations will collaborate on threat led, red teaming exercises and sharing of threat intelligence/information within critical national infrastructure markets, matching with the Thales cybersecurity global offer.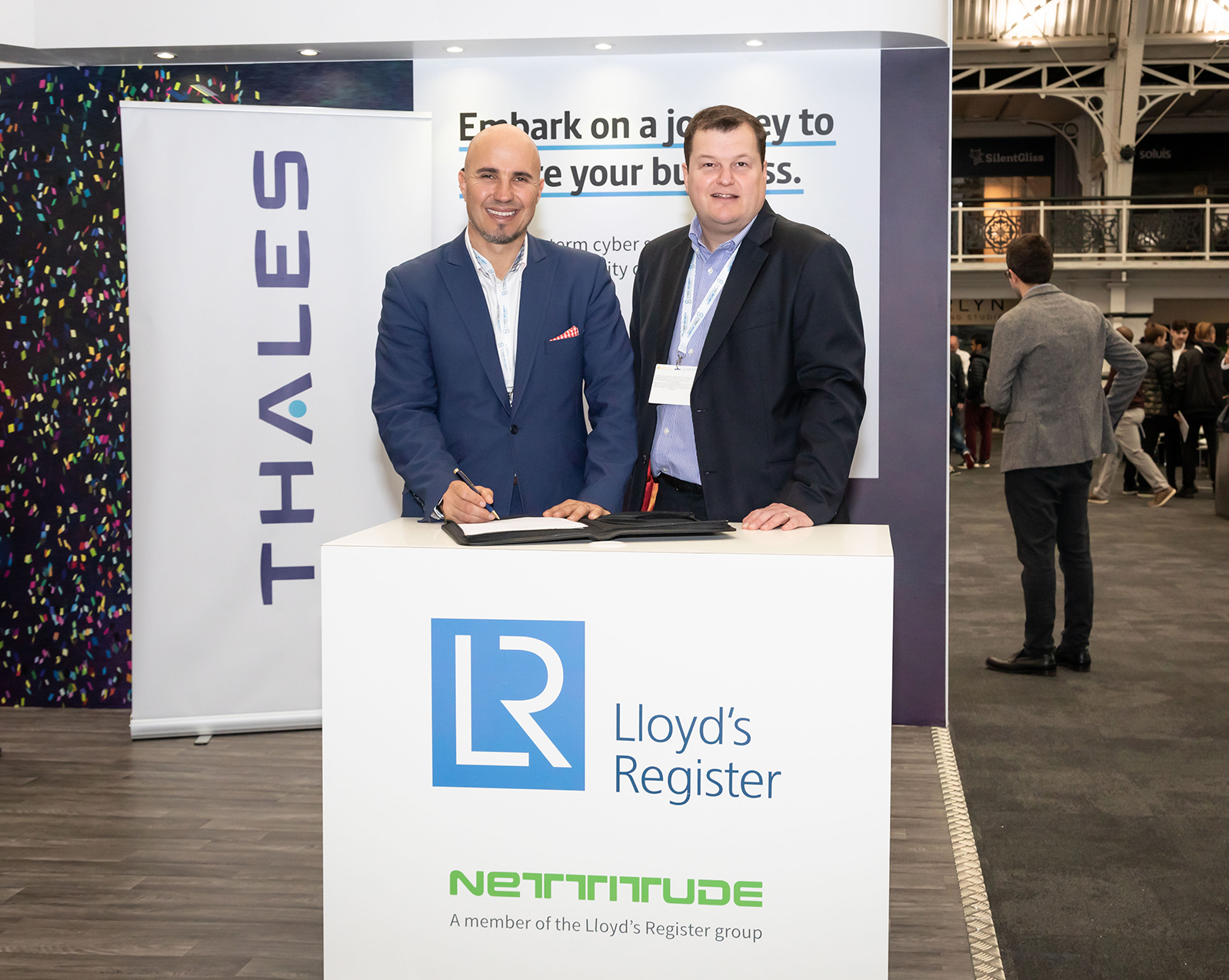 Announced today at the Cyber Security Summit in London, Thales and Nettitude, part of the Lloyd's Register (LR) Group, have signed a teaming agreement to work together to provide enhanced cyber threat intelligence and monitoring across critical national infrastructure markets and financial services.
Offering complementary experience sets and market knowledge, Thales and Nettitude will deliver unrivalled cyber resiliency across information technology (IT) and operating technology (OT) environments. As the threat is becoming more global, cyber capabilities can benefit from international cooperation between global leaders in cybersecurity, especially in the field of cyber threat intelligence, to deliver  trust to better protect our clients from threats to their infrastructure.
Thales's strong pedigree in delivering high assurance services for critical operating technology across the globe, combined with Nettitude's expertise in threat intelligence will create an unparalleled force in delivering cyber resiliency across IT and OT environments.
Nettitude and Thales will be principally collaborating on threat-led Red Teaming exercises in critical infrastructures; the timely sharing of threat information gathered through Thales and Nettitude's threat feeds, Incident Response and Reverse Engineering of malware between both parties.
LR, which acquired Nettitude in March this year, is a professional services company specialising in engineering and technology solutions that improve the safety and performance of complex, critical infrastructure.  Operating across multiple industry sectors in over 75 countries, LR employs over 7,000 permanent employees.
The relationship will result in clients being offered increased technical assurance with focused vulnerability research on key operating technologies, will help them maintain the highest level of security and protection for their business and technologies.
 The new partnership with Nettitude and Lloyds Register allows Thales to provide complementary experience across a wider range of threat surfaces. Their experience in assuring regulated markets and understanding the threat vectors will form a tremendous synergy with our capabilities in cyber threat intelligence and our experience securing the operating technology across our markets of Defence, Government & Critical National Infrastructure.
Gareth Williams, VP Secure Communications & Information Systems, UK, Thales
We believe this is a key strategic partnership for Nettitude, Lloyds Register and Thales which will result in improved and market leading capabilities for the IT/OT industries.  Thales' advanced capability in delivering Operating Technology Assurance within critical infrastructures combined with Nettitude's best in class, threat-led Red Teaming and Lloyd's Register's reputation and experience in the global assurance market makes this a unique and exciting collaboration for our industries.
Rowland Johnson, CEO, Nettitude
About Thales
The people we all rely on to make the world go round – they rely on Thales. Our customers come to us with big ambitions: to make life better, to keep us safer. Combining a unique diversity of expertise, talents and cultures, our architects design and deliver extraordinary high technology solutions. Solutions that make tomorrow possible, today.  From the bottom of the oceans to the depth of space and cyberspace, we help our customers think smarter and act faster - mastering ever greater complexity and every decisive moment along the way. With 65,000 employees in 56 countries, Thales reported sales of €15.8 billion in 2017.