Thales announces major investment in next generation aircraft communications technology
Key Points
Thales and the UK government has announced a major investment in next generation aircraft communications technology
Official opening of new £2million customer engagement suite by Jesse Norman, Minister for Industry and Energy
Investment reflects importance placed on aerospace market by government and industry, and will create 145 high value engineering roles.
Thales announces a major investment in next generation aircraft communications technology with the commitment to a jointly funded £20 million research project in partnership with the government funded Aerospace Technology Institute (ATI) and the opening of a state-of-the-art customer engagement suite in the UK.
The opening of the engagement suite and the announcement of £20m investment in innovative research represents an exciting opportunity for Thales. It also highlights the importance of the government's industrial strategy in the aerospace sector and in particular success of the ATI as a means of attracting investment in to the UK.

Victor Chavez, CEO, Thales UK
This investment reflects the strategic value that Thales and the UK Government attaches to UK-based research and development and ongoing commitment to a strong UK Aerospace industry in a global marketplace.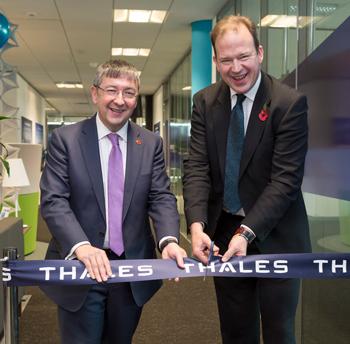 Officially opened by the Minister for Industry and Energy Jesse Norman MP, the suite will provide a new focal point for the ground breaking new communications technology being developed at Crawley in Sussex.  As among the first signatories to the Aerospace Growth Partnership's UK Aerospace Supply Chain Competitiveness Charter, the suite will promote engagement with customers and UK industry partners and emerging innovative Small and Medium Enterprises to build a globally competitive UK civil aircraft communications and connectivity industrial base.
With the global commercial air traffic expected to double every 15 years, aircraft operators face the challenge of reliably, securely and cost effectively delivering the range of communication services increasingly expected by passengers and required by operators. Delivering on the demand of these "connected aircraft" will require a radically different technological approach.
The research project announced today is part of a portfolio of strategic Thales investments to develop unique technology to address this global market.  The aim is to position the UK as a leader in the field which will create 145 high value jobs in the UK supply chain.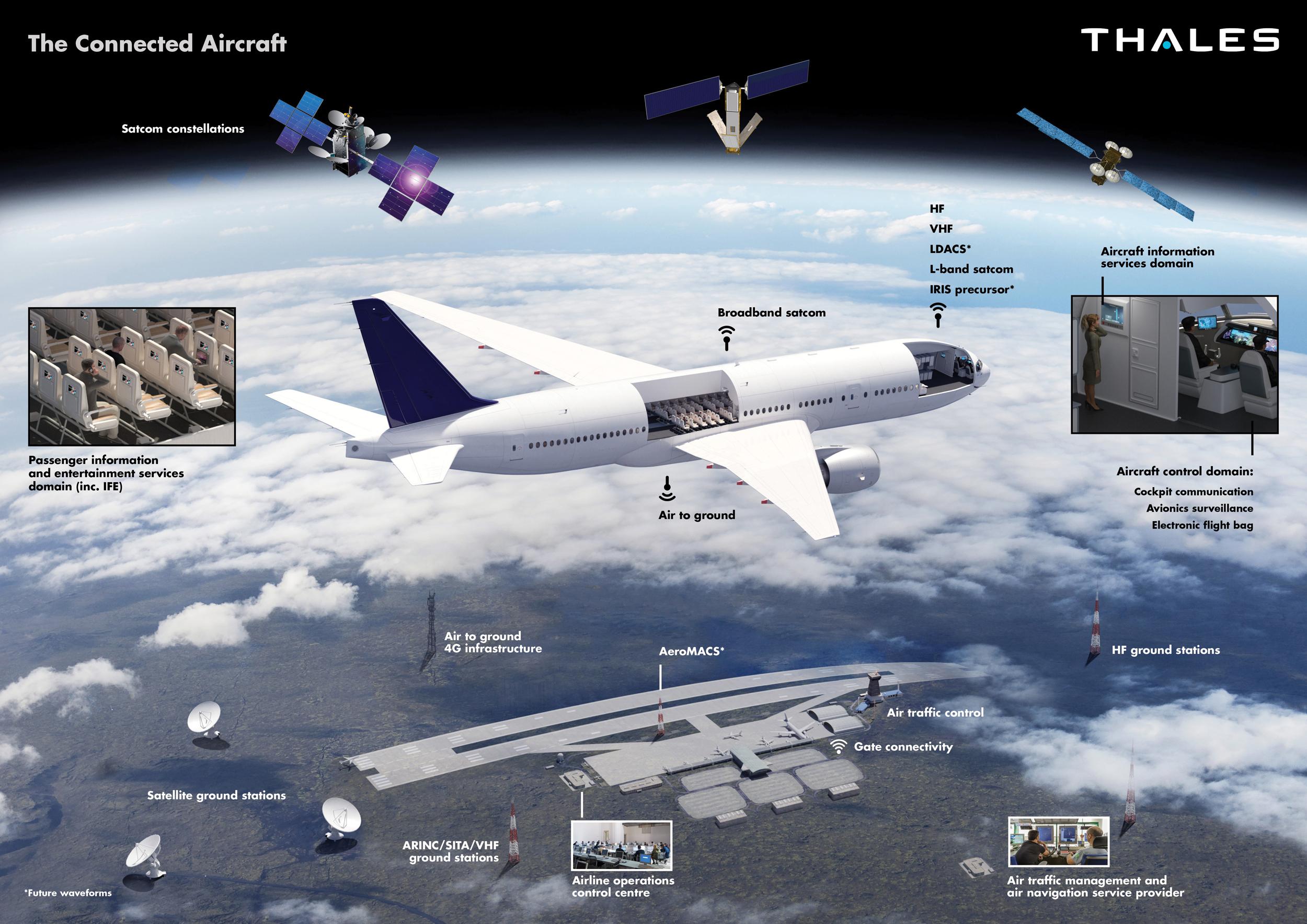 Thales in the UK has an established track record in developing civil communications products, with over 20 years experience. Current products have generated over two billion in revenue to industry. This research project builds on this success and heritage. It will specifically develop skills in software network engineering, radio frequency technology and digital and signal processing and security.
The products developed from this research will transform how safe and secure communications are delivered to passengers and operators in both the cabin and the cockpit. The market potential for future communications products is estimated in the billions.

I was delighted to visit Thales and see for myself how government and industry are working together for the benefit of the UK aerospace industry. This £20 million joint-industry funded research project is expected to create 145 jobs and shows how the government's forthcoming industrial strategy can help upgrade local economies and provide a boost to one of our most important sectors.

Jesse Norman (MP), Minister for Industry and Energy 
The decision to invest in the UK was strengthened by the government's commitment to the Aerospace Technology Institute (ATI). The ATI sets the national aerospace technology strategy to ensure the UK retains a world-leading aerospace sector, and is backed by a joint government-industry commitment to invest £3.9 billion in research & technology to 2026.
About Thales
Thales is a global technology leader for the Aerospace, Transport, Defence and Security markets. With 62,000 employees in 56 countries, Thales reported sales of €14 billion in 2015. With over 22,000 engineers and researchers, Thales has a unique capability to design and deploy equipment, systems and services to meet the most complex security requirements. Its exceptional international footprint allows it to work closely with its customers all over the world.