The 5G Industrial IoT – how it will change different verticals
Estimated reading time: 5 minutes
Last updated February 2023
Part 1 of this analysis explores  how the new industrial IoT will be powered by ultra-fast mobile broadband 
 
To understand the amazing benefits of innovation, think of the lightbulb. In 1750 BC, you had to work for 400 hours to buy enough sesame oil to light a lamp for an hour. By 1800, it cost 50 work hours to pay for 60 minutes of candle light. A century later, three hours of labor bought an hour of gas lamp illumination.
Today, to pay for 60 minutes of light from an energy saving bulb, you have to work for the blink of an eye.
What's more remarkable is that the innovation is still continuing. Today, we are on the cusp of sweeping improvements across all industry sectors. As before, machines are driving these advances. However, this time the machines are not merely strong. They're smart.
The Industrial IoT is coming – and many believe it will be the catalyst for unprecedented levels of productivity. But it can't happen without fast and reliable connectivity that can extend to even the remotest locations.
5G provides it. And it's already here. 5G networks are now rolling out across the world. According to the GSA, there were 180 commercial services in 72 countries in September 2021. Meanwhile, 465 operators in 139 markets are planning live deployments.
So the conditions are in place for the Industrial IoT to flourish. Indeed, the first pioneering services have been built. Let's explore the potential impact in five key verticals.
 
Manufacturing
150 years ago, the manufacturing sector went through a sudden transformation; the production line was born. Before this, single artisans made most products in their own. Mass production and assembly lines drastically improved the speed – and decreased the cost – of making everyday items.
Today, again, manufacturing is at the heart of similar step change: the era of IoT-enabled smart production, also known as Industry 4.0 or the industrial IoT.
In this new age, a factory's traditionally linear systems become dynamic and interconnected. Smart machines work together to do much more than merely physical work. Instead, they collect, share and analyse data in order to:
•    Keep track of products and assets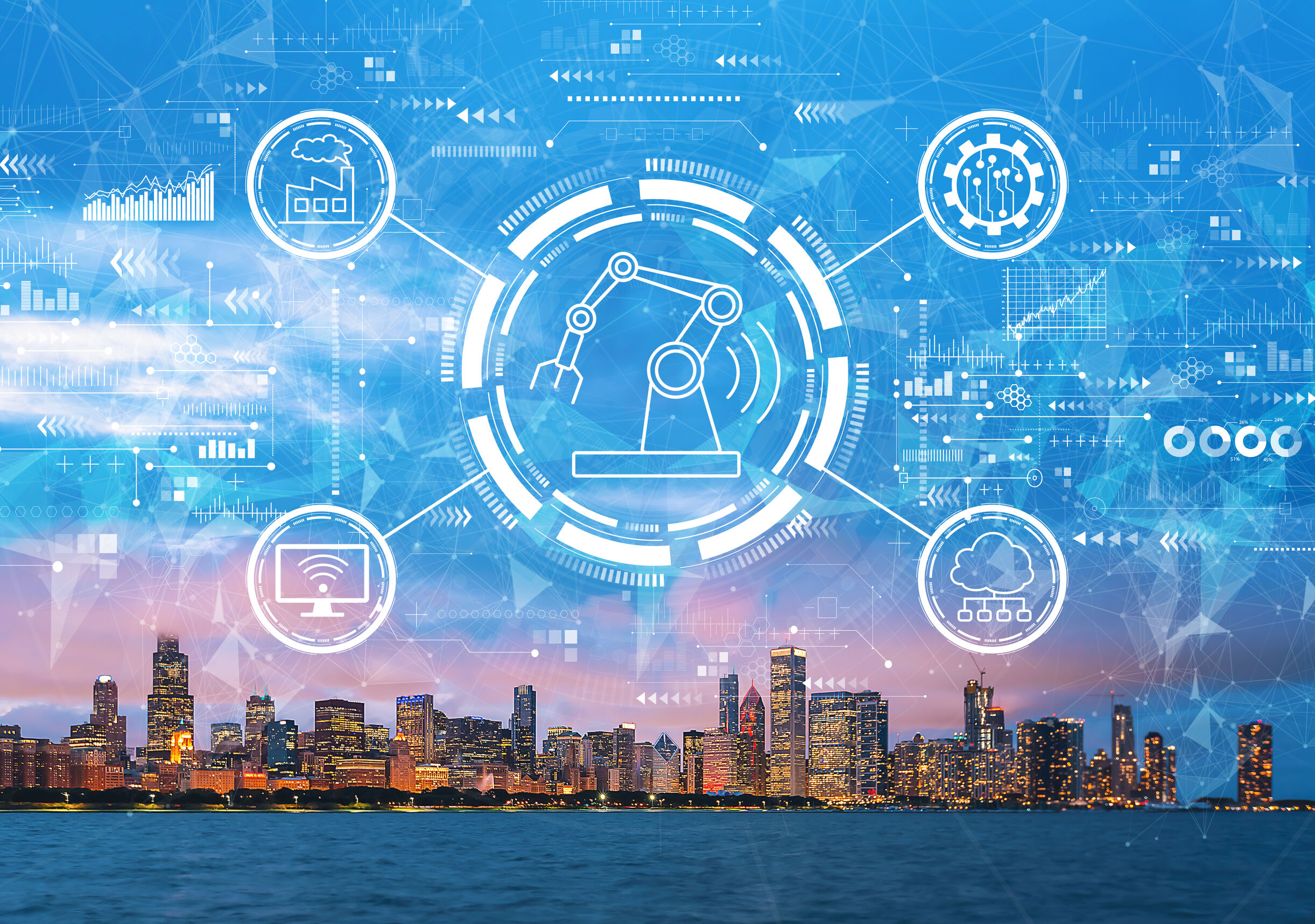 Factory managers will be able to track parts as they move through the assembly process using smart sensors. This will give them a real-time view of output. And this visibility will extend across the entire supply chain. The Industrial IoT will give them potential access to real-time data from their transport and logistics partners.
•    Monitor product quality
The addition of environmental sensors inside factories could help companies improve the quality of their goods. The sensors can send alerts when conditions drop below 'optimal'. 
•    Identify faults before the happen (predictive maintenance)
Machine faults are costly. But are they unavoidable? Not necessarily. With the clever use of sensor data, it is possible to detect when a machine is showing signs of malfunction before it ceases to work completely. This raises the prospect of proactive repair – also known as predictive maintenance. The benefits? Reduced downtime, longer equipment time spans and safer factory environments.
What makes the above possibilities even more exciting is how the products themselves can play a part.
With the addition of 5G always-on connectivity and miniature-embedded sensors, you can give 'dumb' products the ability to feed information back to the factory. This way, quality issues can be detected. More than that, the factory can learn about routes to market and customer choices – and then use these insights to make better products in the future. 
Examples are already here. In 2020 pharmaceutical company Bayer announced a printable NB-IoT-based tracking label, which costs just a few euros, to monitor its products through the supply chain.  
 
Automotive
Opinions differ on the future of connected transport. Some experts insist the final destination is a world of completely autonomous vehicles. Others believe driving will always require a degree of human intervention.
Either way, there is no doubt that the automotive is industry is on the road to some degree of connectivity. It's inevitable – and it's what drivers want. 
Indeed, in McKinsey's 2020 consumer survey on the topic, 37% of respondents said they would switch brands to achieve improvements in connectivity, electrification, and shared mobility.
So what is vehicle connectivity? At present, it is measured in six levels.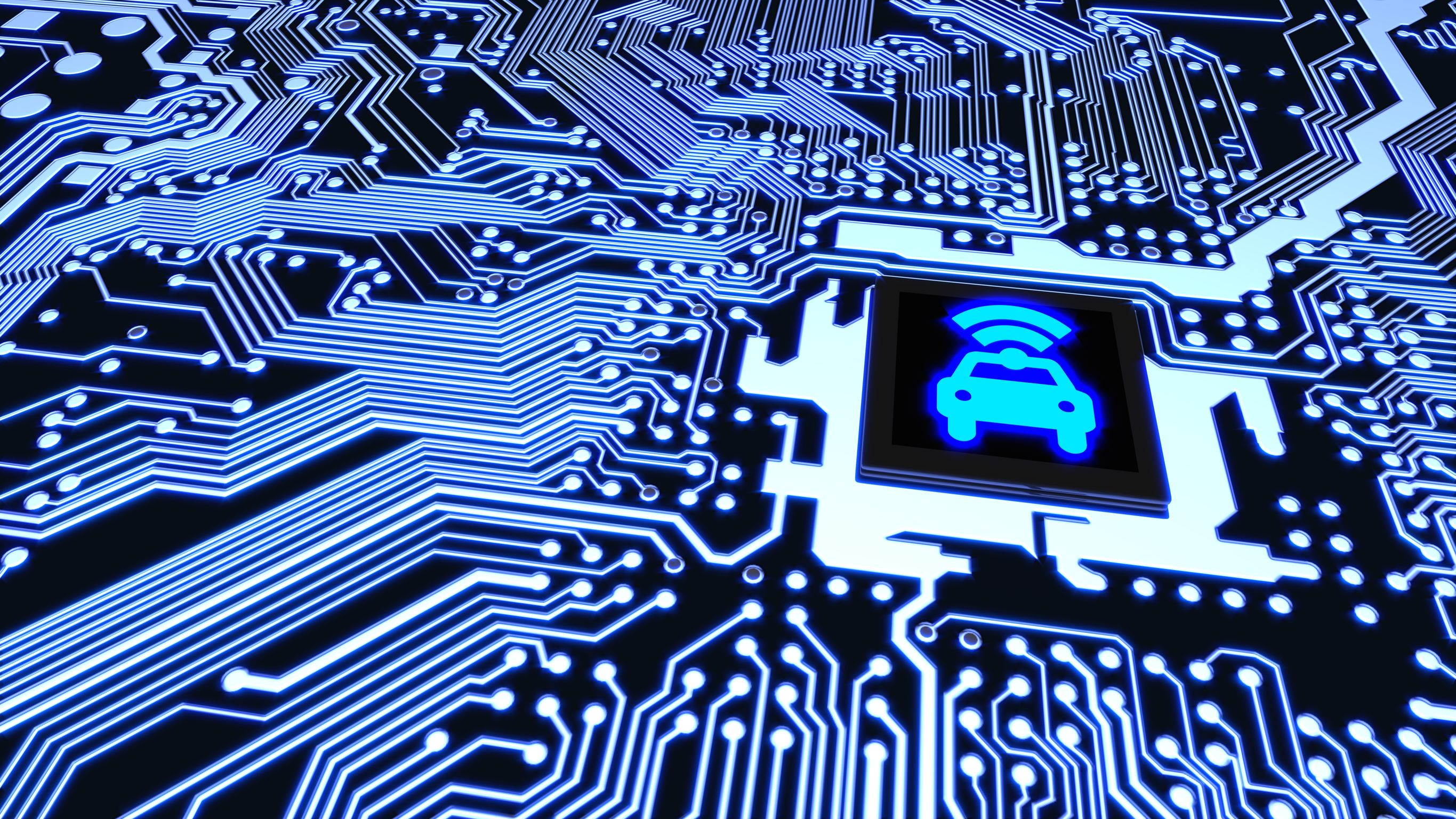 •    Level 0 – No automation 
•    Level 1 – Assistance with some driving tasks such as cruise control
•    Level 2 – The driving task is shared between the vehicle and the driver
•    Level 3 – Conditional driving automation. The driver must be ready to take back control when the vehicle calls for it.
•    Level 4 – High driving automation. The vehicle can handle highly complex driving situations,
•    Level 5 – Full driving automation. No human attention.
Every year the degree of connectivity in new cars goes up. According to ABI Research, 30 million new connected vehicles were sold in 2020, making up around 40% of new car sales worldwide. But the number will rise fourfold by 2025 to hit 115 million by 2025.
Needless to say, tomorrow's connected cars will generate vast volumes of data. According to McKinsey, this could be as much as 1 to 2 terabytes of raw data per vehicle each day. 
But the quantity of data is not the only consideration. There's also the complexity of the value chain. A connected car needs to 'talk' to a diverse range of other 'things' in the network: traffic lights, road sensors, lighting systems and – of course – other cars. 
This Vehicle to Everything or V2X ecosystem places onerous demands on the network, which obviously needs to be able to process data in vast quantities and with minimal latency.
 
For technical reasons discussed earlier, cellular 5G fits the bill. It also helps that the mobile industry has developed eSIMs that car makers can solder into place to 5G-connect their fleets. They can configure them remotely. What 's more, eSIMs are also rugged, so they can withstand high temperatures and vehicle vibration.
 
Smart City
If the UN is correct, 68% of the world's population will live in urban areas by 2050. With population growth, that will add another 2.5 billion people to cities over the next three decades. Meanwhile, the World Bank says there will be more than 1.2 billion cars on the road by 2030. 
How can cities keep their inhabitants flourishing and safe? How can they keep the growing automotive fleet moving while minimizing the impact on the environment?
Forward-looking urban planners believe their best hope lies with making cities connected.
 
In a smart city, a huge network of sensors sits inside the built environment – in the street furniture, the light systems, the buildings and even the road surfaces. These sensors collect information, crunch it, and then send it to the cloud (and to other devices) in order to build a data map of the area.
City planners can deploy the smart city to better manage all aspects of civic life: 
Traffic flows, electric vehicle charging, waste collection, real-time surveillance systems (security cameras, connected locks etc.) and more. 
They can do this by programming smart objects to make real-time adjustments, such as re-calibrating traffic lights to ease congestion or even using flexible pricing to flatten spikes in parking.
The smart city is not a new idea. As a case in point, the New York City Department of Transportation's Midtown in Motion launched in 2012. It placed 100 microwave sensors and 32 traffic video cameras at 23 intersections to measure traffic speeds. 
 
But 5G will change what's possible. High speed, low latency 5G will turn a web of merely connected objects into self-learning intelligent networks.
The work has already started. In the US, AT&T is helping to build what it calls the first 5G Smart City at scale in Crystal City, Virginia. AT&T says it will use a combination of mmWave and sub-6GHz 5G spectrum to connect side-mounts, street furniture and a network of underground infrastructure. The aim? "To give businesses, residents, and visitors the opportunity to connect everything and everyone in near real time." The initial deployments are planned for 2022.
 
Healthcare
For much of the last decade, supporters of telehealth tried to convince the world about the benefits of video consultations, remote patient monitoring, wearable monitors and other digital centered medical technologies. 
Then came the pandemic, and the world had no choice but to experiment. Healthcare professional and patients got to try these technologies first hand. Indeed, a report by S&P Global found that telehealth patient volumes increased by almost 4,000% in the year to June 2020. 
This growing acceptance suggests that digital telehealth is here to stay. 5G connectivity will take it to the next level. High speed and ubiquitous, 5G will give medical professionals the ability provide round the clock care to patients in hazardous or remote areas. 
They will be able to use wearable monitors to track patients' vital signs. And in the process, patients themselves will be freed from the need for time-consuming in-person hospital appointments.
There should be considerable cost efficiencies. According to eMarketer, 5G could save the healthcare industry $600 million in 2021—with annual global savings reaching nearly $94 billion by 2030. 
Further ahead, there is the prospect of even more dramatic interventions. How about remote surgical operations? The first experiments have already happened. 
In Birmingham UK, a doctor used a zero-latency 5G connection to perform a procedure. The clinician viewed the patient through a VR headset to guide a paramedic through the process with haptic glove technology. 
Elsewhere, even more ambitious projects are underway. In Korea, KT Corporation and Samsung Medical Centre are building a 5G private network to enable a 'smart hospital'. It will provide support for digital diagnostics, surgical education, AI-enabled care for inpatients, and even an autonomous robot for an operating room. 
The two companies say the delivery robot can remove contaminated materials and  bring in surgery supplies. This will reduce the risk of infection. 5G-enabled connectivity will enable the robot to exchange data with minimal latency.
 
Agriculture
The agricultural IoT is not good news for shepherds. In a world of remote animal tracking devices and autonomous drones, there are new ways to 'watch your flock by night'. 
Take, for instance, the ChickenBoy. It's a ceiling-suspended robot that uses a set of sensors to measure thermal sensation, air quality, light and sound in poultry housing. Farmers can use a cloud platform to configure The ChickenBoy to send mobile alerts that update them on the health of their stock.
Remote monitoring is just one example of many 'agtech' innovations that are transforming agriculture. In truth though, the digital revolution that has already swept across other verticals – media, music, news – has taken its time to change farming. This is partly because the agricultural product itself – animals, plants – cannot be transformed. 
But now the Internet of Things (IoT), edge computing, blockchain, machine learning, robotics and drones are combining to help farmers unlock new efficiencies, eliminate waste and develop new ways to track commodities from the farm to the market. 
Behind all of these impactful technologies is, of course, 5G. For farmers, the particular benefit of 5G is its reach into remote areas. Rural areas will likely get a form of 5G called 'low-band', which will have less capacity but will extend into previously unserved areas. It will still have very low latency and be able to connect massive networks of industrial sensors.
This will give farmers the ability to monitor remote livestock and crops constantly and in real time, without the need to physically visit. 
Meanwhile the high data throughput of 5G will enable a different set of benefits. Take, for example, farm machinery company John Deere's 'See & Spray' tech. It fits tractors with high-resolution cameras that can capture 20 images per second, and then study the pictures to note the difference between cultivated plants and weeds. Armed with this information, it can reduce its use of pesticides. 
 
Related content
IoT: the high-growth sucess story
It's time for a new approach to IoT power consumption