Thales's new Bushmaster MR6 to protect soldiers' lives
To meet the challenge of evolving battlefield threats Thales has launched its new protected vehicle, the Bushmaster Multi Role 6 (MR6) at the International Armoured Vehicles Conference in London. This new platform builds on the proven pedigree and Bushmaster's success with even greater levels of  survivability to protect soldiers' lives. Thales continually invests and innovates in future technologies to meet customer needs.
Key Points
The new Bushmaster MR6 is an evolved version of the original combat proven Bushmaster (over 1150 vehicles already delivered)
It features to improve  protection, mobility and capacity with more protection, space and designed for a digitised battlefield
First trials have been made and the vehicle will be available on a short term in 12 variants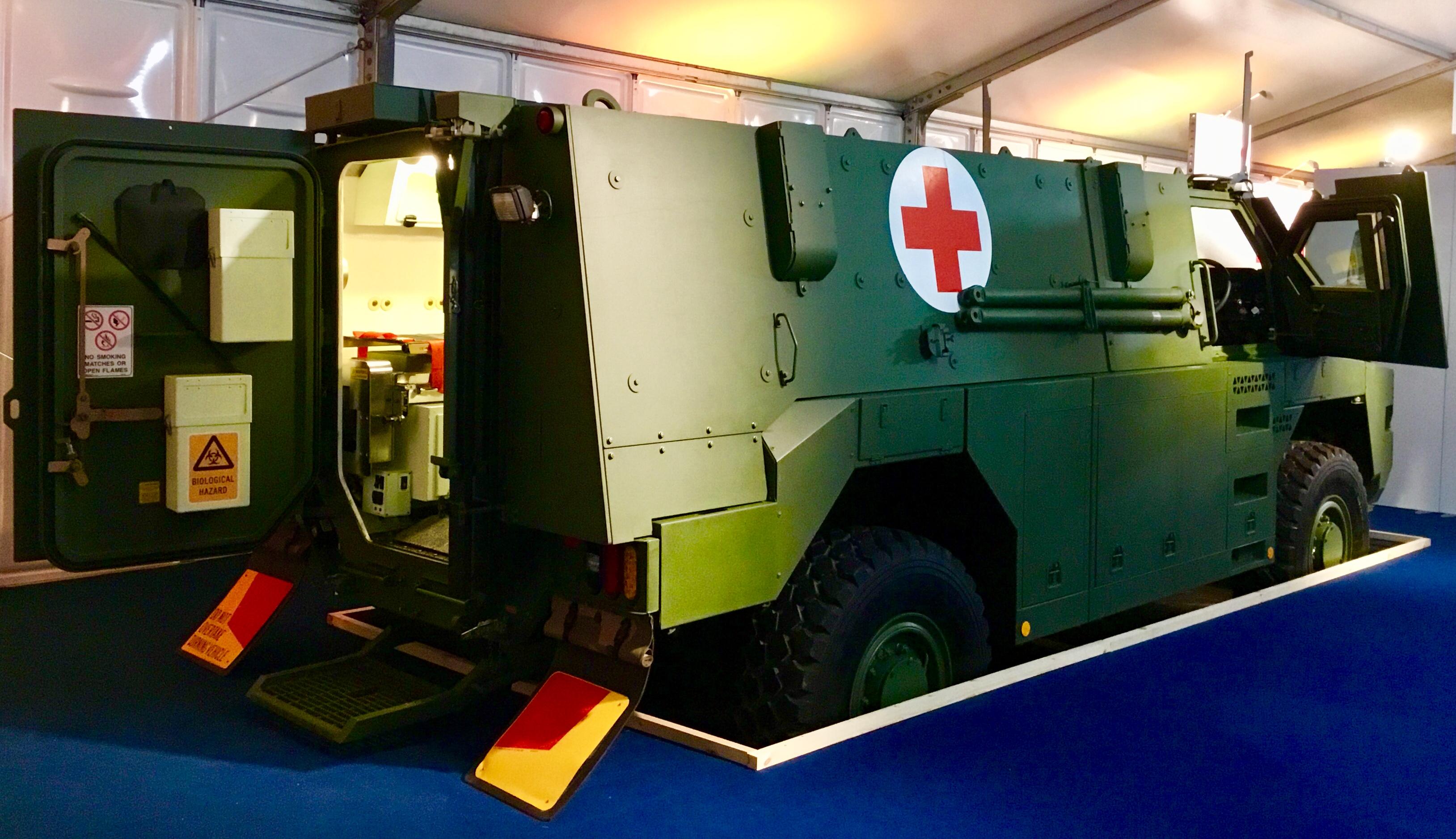 © ©Thales
Designed and manufactured by Thales Australia, the new Bushmaster MR6 builds on Bushmaster's battle-proven capability and continues its record of safety and reliability. Bushmaster's true "deep V-Hull" deflects blast energy away from the crew providing tremendous protection against land mines and IEDs. This protection has proven itself in numerous operations such as Iraq, Afghanistan or Mali. Now in service in 8 countries, the Bushmaster is used in more than a dozen variant configurations in multiple roles.
We are extremely proud to be launching this new Bushmaster MR6. It demonstrates our absolute commitment to saving soldiers' lives through continual improvement, taking into account the experiences on the ground and the concrete needs of our customers.
Pierre Bénard, Vice-President in charge of Vehicles and Tactical Systems at Thales
Thales invests significantly in new products and applies a continuous improvement strategy in leveraging customer feedback from combat operations. This new tactical platform is designed to meet the needs of the digitised battlespace and is currently being competed in the UK's Multi-Role Vehicle Protected (MRVP) program, and if successful will create jobs in both Australia and the UK.
 

Greater protection, mobility and capacity – with the power and management systems to lead in the digitised battlespace
The Bushmaster MR6 sets the new benchmark for protected vehicles in its class.  Providing more protection, mobility, capacity and a range of valuable features and options, the vehicle is well positioned to meet customers' future needs.