Space 4.0: Unlocking value via the digital transformation
The industrial revolution is also impacting the space sector. Today's investments in innovation will generate wealth in the future, as a driver of R&D and new production processes. Just as cyberspace transformed the world at the beginning of the third millennium, space is destined to change the future.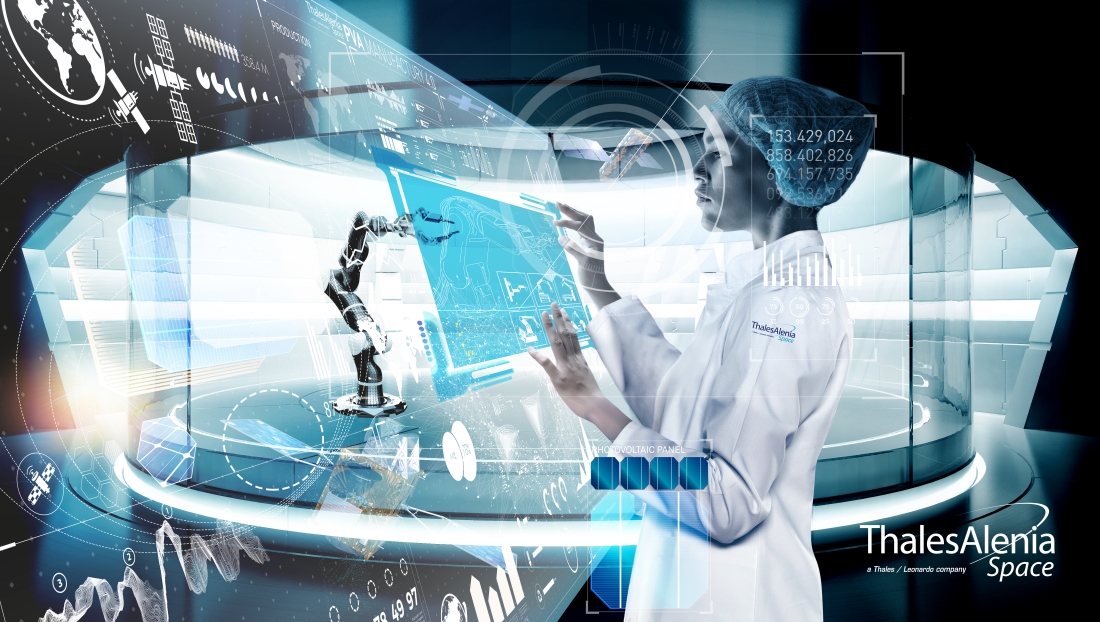 Beginning with Space 1.0 and people's timeless curiosity about the Sun, Moon and stars, we then moved to Space 2.0 and actual rocket technology, culminating in the race to the Moon in the 1960s. Space 3.0 emerged in the 1990s as we established a permanent presence in space, with the International Space Station bringing together the United States, Europe, Russia, Canada and Japan.
Today, we are looking at Space 4.0, based on new space applications that could unveil hitherto unknown businesses that will disrupt our economy and drive global growth.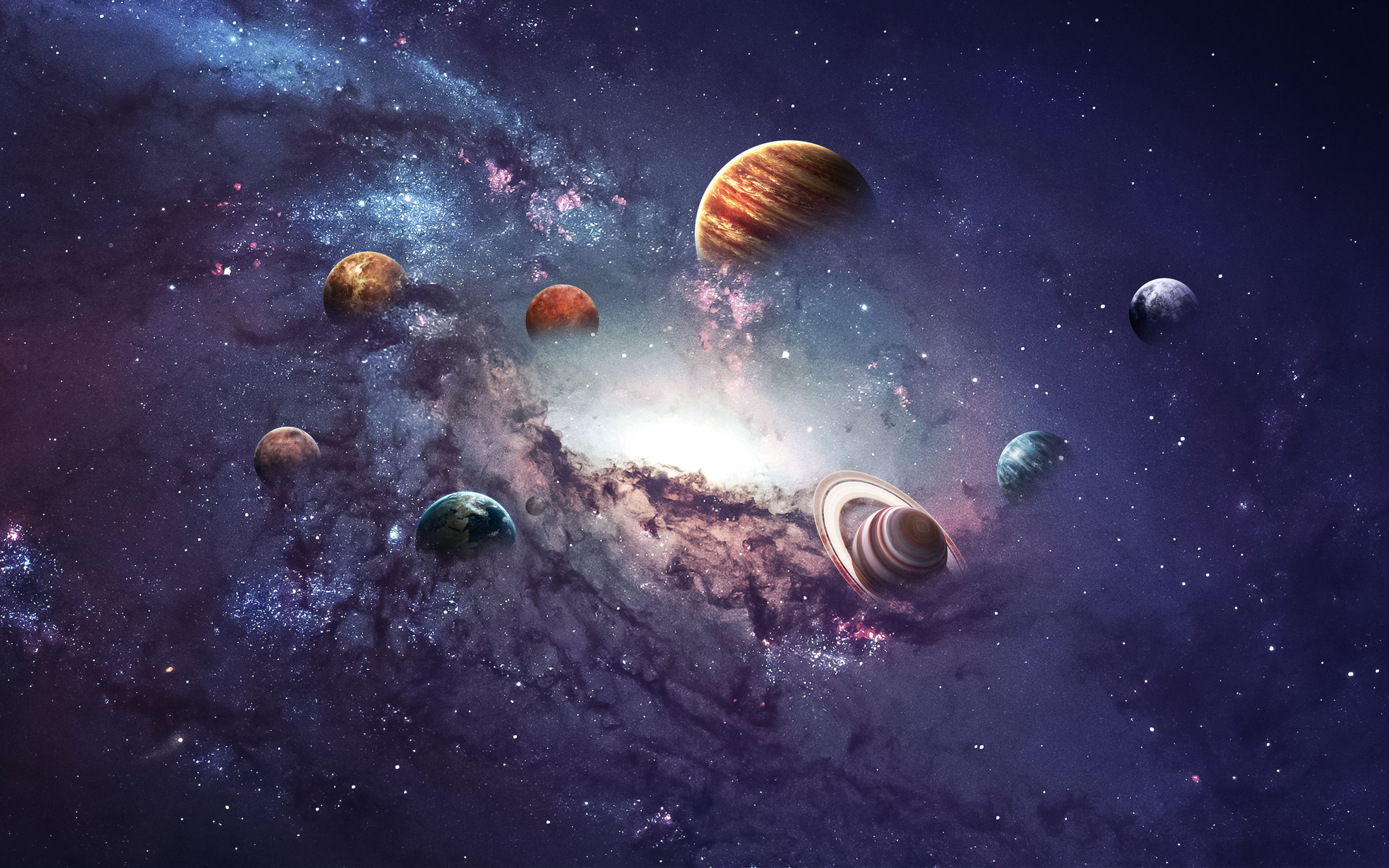 The current situation, with many businesses worldwide virtually shut down for several months, is unique. While most countries are slowly ramping-up their activities (and some never stopped), there is no doubt that the impact of the shutdown on business and behavior will be deep and long-lasting.
How is industry, and more specifically the space industry, coping with this unprecedented crisis?
The crucial role of additive manufacturing and robotization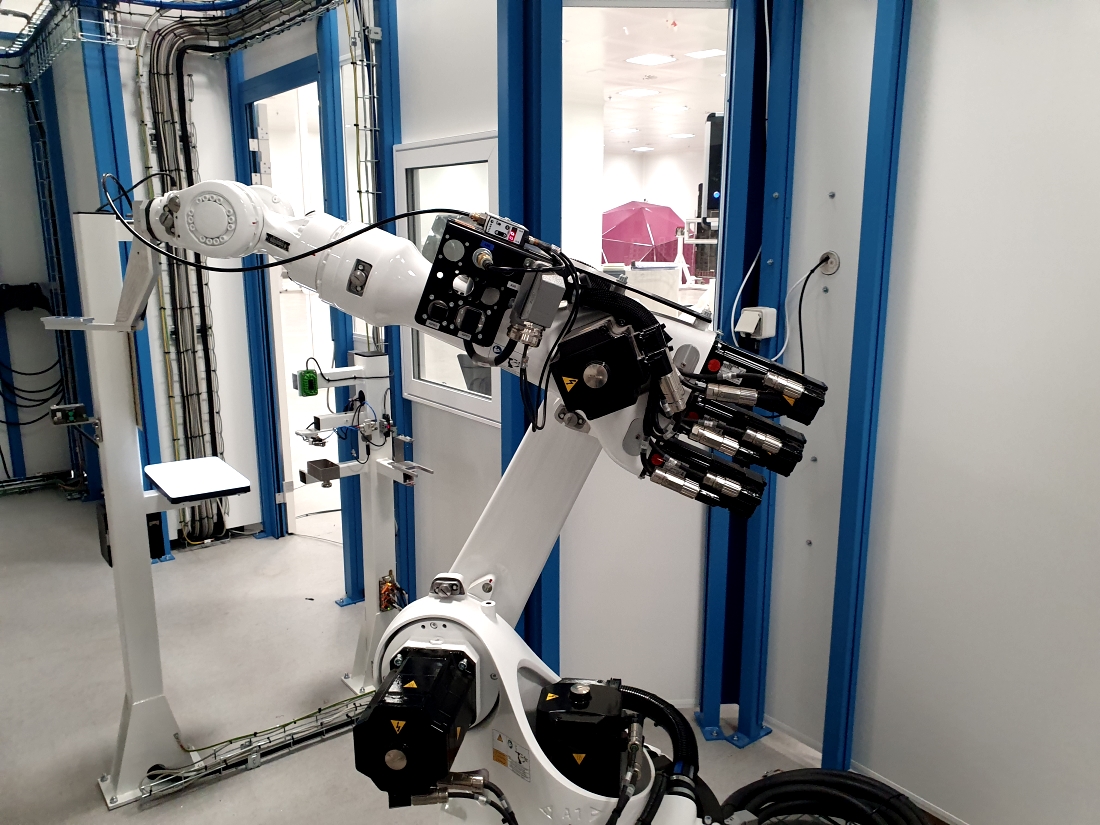 There has been a host of innovations in recent years, including additive manufacturing, augmented and virtual reality, connected objects, and the introduction of robots and cobots (collaborative robots, working with humans). Because of the well-know advantages of cobots, they're spreading like wildfire: according to Market Data Forecast, for example, the global market for these devices is set to grow from $981 million in 2019 to $7.161 billion in 2025 – giving a compound annual growth rate (CAGR) over 40%.
Thales Alenia Space is at the forefront of these trends, with Factory 4.0 solutions such as the SAPHIR robotic assembly system in Cannes (France), CRATOS (Collaborative Robot Addressed To Operative Solutions) in L'Aquila (Italy) and the center of excellence for automated production in Belgium. At Thales Alenia Space, innovation is an integral part of our DNA.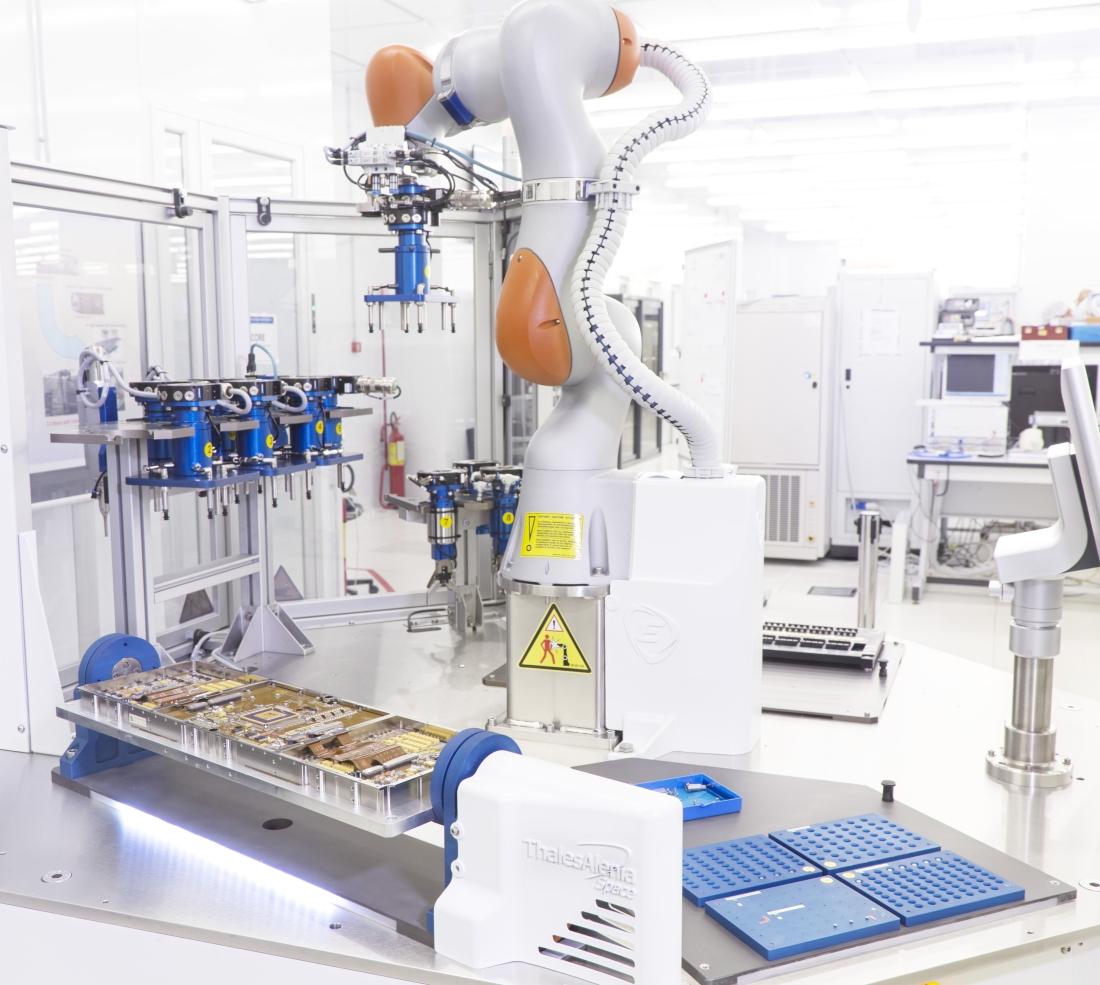 To see how Thales Alenia Space managed to ensure operational continuity on certain programs during the #Covid19 crisis, check out the SOLAR robotic system video.
A Space 4.0 trailblazer
Up to a few short years ago, space was synonymous with government spending: the high costs and risks involved made the sector generally inaccessible to private players. Today, major technology advances and a new entrepreneurial spirit are rapidly shaping a new space economy. We are seeing the emergence of private companies that discern unrivaled commercial opportunities in space exploration and exploitation thanks to disruptive technologies and the data revolution.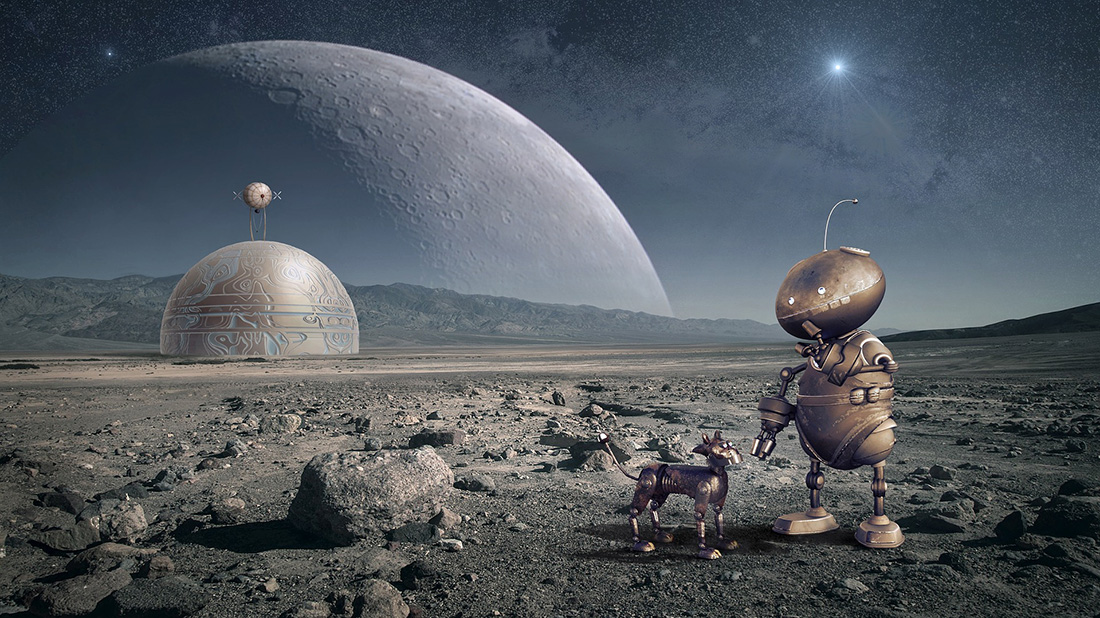 At Thales Alenia Space, additive manufacturing, virtual and augmented reality, cloud, big data, artificial intelligence, robotics, cobotics, TWIN-X, SOLAR, COLROBOT and digital twins are part of our comprehensive strategic approach, leveraging innovation and digital technology to shape the factory of the future. Reflecting the company's digital transformation, this Factory 4.0 approach is designed to make the latest technologies an integral part of our production processes.