Exploring new roads for cooperation: Europe's most innovative start-ups digitally meet with Thales and Thales Alenia Space
On 24 November 2020 the European Innovation Council (EIC) and Thales and Thales Alenia Space are hosting their first online Europe Innovation Council Corporate Day, bringing together 14 of the most innovative start-ups in Europe. During EIC Corporate Days the European Commission connects Europe's most innovative companies and innovators with executives and cross sectorial decision makers. The start-ups, hailing from 9 different countries ranging from Italy to Germany, Belgium, Spain, Bulgaria, Austria, Ireland and Switzerland, will have the opportunity to pitch their innovations to representatives from Thales and engage in one-to-one's. The companies will pitch a range of different innovations, in the fields of Artificial Intelligence, Machine Learning, Quantum technologies, Internet of Things (IoT), and Software-as-a-Service (SaaS) among other things.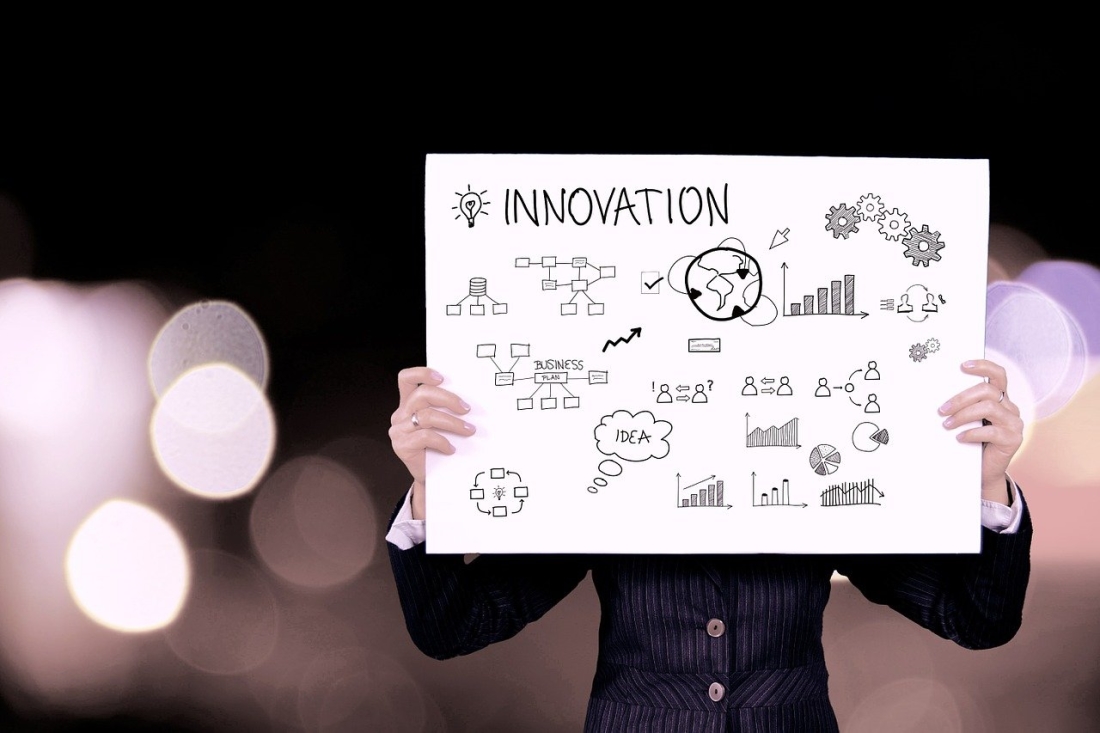 Bernhard Quendt, Chief Technical Officer of Thales: "Open innovation is at the heart of Thales' strategy to develop breakthrough technologies addressing the needs of our clients. The European Innovation Council Corporate Day is a fantastic opportunity for us to access some of the most innovative European start-ups and SMEs and potentially partner with them. The startups selected here represent an excellent panel of innovations in the field of AI, connectivity, big data and cybersecurity. We are looking forward to pursuing fruitful discussions with them."
Clarence Duflocq, Strategy & Innovation Director of Thales Alenia Space: "This is the first joint event with the EIC and we look forward together with the other Thales businesses to leverage on the great potential of the selected SMEs and startups for new win-win collaboration opportunities."
Jean-David Malo, Director of the European Innovation Council: "More than ever innovation is central to Europe's ability to generate new jobs and sustainable growth. We need innovative ideas to tackle the major societal challenges that we Europeans are facing. The last months we have shown the flexibility and agility of the European Innovation Council, by continuing our EIC Corporate Days online with some of Europe's biggest corporate players. This way we continue to offer 'smart money' to our innovators; funding but also the possibility to connect with big players around Europe.

Bridging the gap between start-ups and large companies is a vital strategy for business acceleration and growth.  Today we give the possibility to innovators to turn their ideas into reality and thus creating jobs and growth for the benefit of citizens. It is an absolute win-win situation for everyone: the start-ups SMEs obtain synergies, connections and forge new business opportunities, while the corporates can identify new emerging technologies and scout interesting new start-ups.

The EIC is grateful that Thales and Thales Alenia Space have decided to go on this digital journey with us. It clearly shows their innovative nature and willingness to be on the forefront of new digital solutions."
For more information on the EIC Corporate Day with Thales and Thales Alenia Space, please check the EIC Community.
PRESS CONTACTS
EIC, Communications
Jasper Havermans,
+32 (0) 487 35 93 30
Jasper.havermans@eura-ag.de
Thales, Media Relations
Alice Pruvot
+33 (0)7 70 27 11 37
alice.pruvot@thalesgroup.com
Thales Alenia Space
Sandrine Bielecki    
Tel: +33 (0)4 92 92 70 94     
sandrine.bielecki@thalesaleniaspace.com
Tarik Lahlou    
Tel: +33 (0)6 87 95 89 56    
tarik.lahlou@thalesaleniaspace.com
Cinzia Marcanio    
Tel: +39 (0)6 415 126 85    
cinzia.marcanio@thalesaleniaspace.com
Marija Kovac        
Tel: +39 (0)6 415 129 91 
marija.kovacsomministrato@thalesaleniaspace.com
About EIC
The European Innovation Council supports top-class innovators, entrepreneurs, small companies and scientists with bright ideas and the ambition to scale up internationally. It brings together the parts of Horizon 2020 that provide funding, advice and networking opportunities for those at cutting edge of innovation. Support to innovators, entrepreneurs, small companies and scientists under the European Innovation Council (EIC) pilot goes far beyond a grant provision. The EIC offers several business acceleration services that help speed up the pace of innovation, including business coaching and flagship services like EIC Corporate Days and EIC Investor Days, where highly innovative SMEs can take advantage of pitching and partnering opportunities with investors and corporates.
About Thales
Thales (Euronext Paris: HO) is a global high technology leader investing in digital and "deep tech" innovations –connectivity, big data, artificial intelligence, cybersecurity and quantum technology – to build a future we can all trust, which is vital to the development of our societies. The company provides solutions, services and products that help its customers –businesses, organisations and states – in the defence, aeronautics, space, transportation and digital identity and security markets to fulfil their critical missions, by placing humans at the heart of the decision-making process.
With 83,000 employees in 68 countries, Thales generated sales of €19 billion in 2019 (on a basis including Gemalto over 12 months).
About Thales Alenia Space
Drawing on over 40 years of experience and a unique combination of skills, expertise and cultures, Thales Alenia Space delivers cost-effective solutions for telecommunications, navigation, Earth observation, environmental management, exploration, science and orbital infrastructures. Governments and private industry alike count on Thales Alenia Space to design satellite-based systems that provide anytime, anywhere connections and positioning, monitor our planet, enhance management of its resources, and explore our Solar System and beyond. Thales Alenia Space sees space as a new horizon, helping to build a better, more sustainable life on Earth. A joint venture between Thales (67%) and Leonardo (33%), Thales Alenia Space also teams up with Telespazio to form the parent companies' Space Alliance, which offers a complete range of services. Thales Alenia Space posted consolidated revenues of approximately 2.15 billion euros in 2019 and has around 7,700 employees in nine countries. www.thalesaleniaspace.com