Omnispace Selects Thales Alenia Space to Develop Satellite Infrastructure for its Global Hybrid Network Vision
TYSONS, VA. – April 9, 2020 – Omnispace, the company that is reinventing mobile communications by building a global hybrid network, today announced it has selected Thales Alenia Space, a joint venture between Thales (67%) and Leonardo (33%), to develop the initial component of its satellite-based Internet of Things (IoT) infrastructure. This will advance Omnispace's vision to deliver a global hybrid communications network based on 3GPP standards.
Thales Alenia Space will design and build an initial set of two satellites for operation in non-geostationary orbit (NGSO). These initial satellites will support 3GPP-defined (the 3rd Generation Partnership Project telecommunications specifications that unite standard development organizations) Narrow-Band IoT radio interface and will serve to advance the development and implementation of Omnispace's global hybrid network. This announcement marks a key milestone as Omnispace initiates the development of its new generation NGSO satellite constellation which will operate in the S-band.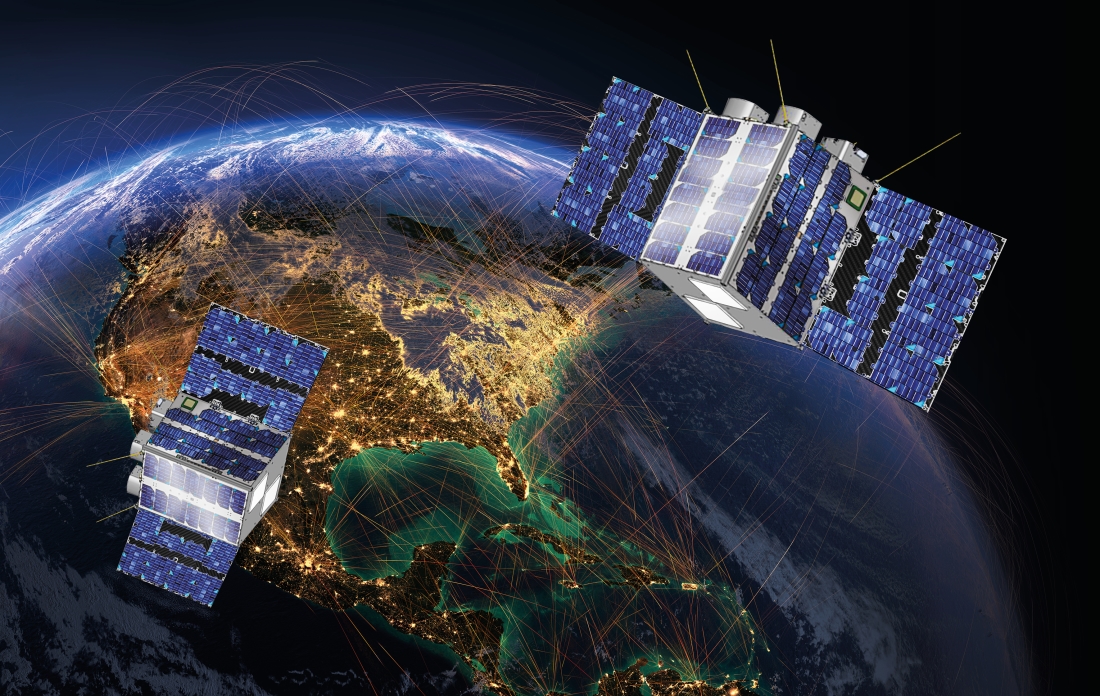 "Thales Alenia Space has a successful track record of developing NGSO satellite constellations and is well-qualified to support our vision of delivering the world's first global 5G non terrestrial network (NTN)," said Ram Viswanathan, President and CEO of Omnispace LLC. "This investment in our next-generation satellite infrastructure allows us to progress the development of our technology and demonstrate our unique capabilities as we continue to work towards launching our broader vision of a global hybrid network."  
"Thales Alenia Space is pleased to be working with Omnispace, which is taking a holistic approach to the design, development and deployment of their next-generation, IoT-based satellite network infrastructure," said Hervé Derrey, CEO of Thales Alenia Space. "Omnispace's selection of Thales Alenia Space reinforces our leadership position as a major industrial partner and our expertise in space-based IoT communications. We look forward to collaborating with Omnispace in delivering this innovative project."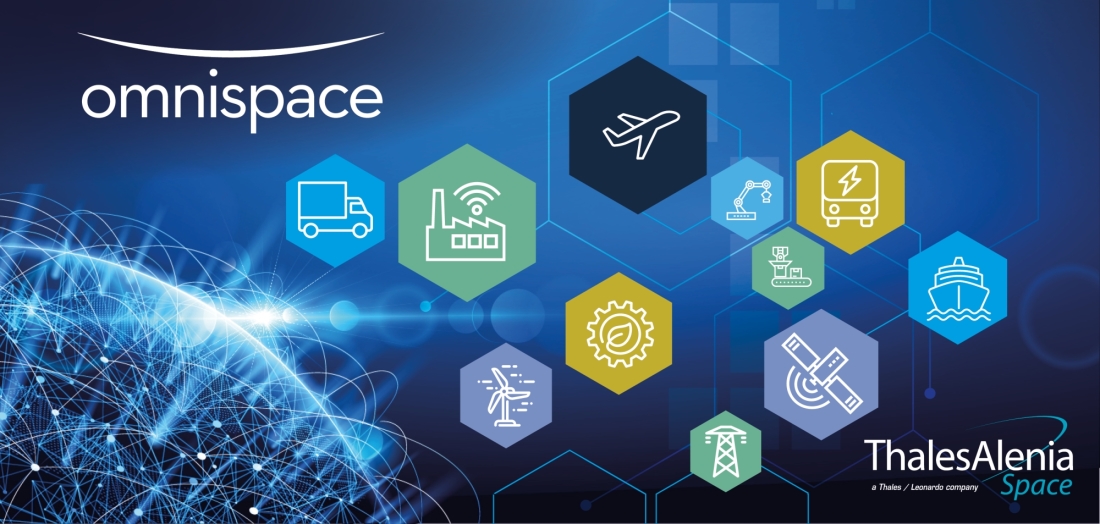 The development of this initial set of satellites will begin immediately and they are scheduled for launch in 2021. Omnispace and Thales Alenia Space, along-side other industry stakeholders, will contribute to the development of the 3GPP NTN friendly standard for global implementation.  
Artistic views © Thales Alenia Space/Briot
About Omnispace
Headquartered in the Washington D.C. area, and founded by veteran telecommunications and satellite industry executives, Omnispace is redefining mobile connectivity for the 21st century.  By leveraging 5G technologies, the company is combining the global footprint of a non-geostationary satellite constellation with the mobile networks of the world's leading telecom companies to bring an interoperable "one network" connectivity to users and IoT devices anywhere on the globe.  
Learn more at: Omnispace.com and follow on LinkedIn or Twitter @omnispace.
Omnispace Press Contact:
Marie Knowles
+1-202-422-2589
mknowles@omnispace.com
 
About Thales Alenia Space
Drawing on over 40 years of experience and a unique combination of skills, expertise and cultures, Thales Alenia Space delivers cost-effective solutions for telecommunications, navigation, Earth observation, environmental management, exploration, science and orbital infrastructures. Governments and private industry alike count on Thales Alenia Space to design satellite-based systems that provide anytime, anywhere connections and positioning, monitor our planet, enhance management of its resources, and explore our Solar System and beyond. Thales Alenia Space sees space as a new horizon, helping to build a better, more sustainable life on Earth. A joint venture between Thales (67%) and Leonardo (33%), Thales Alenia Space also teams up with Telespazio to form the parent companies' Space Alliance, which offers a complete range of services. Thales Alenia Space posted consolidated revenues of approximately 2.15 billion euros in 2019 and has around 7,700 employees in nine countries. www.thalesaleniaspace.com
Thales Alenia Space Press Contacts:
Sandrine Bielecki    
+33 (0)4 92 92 70 94
sandrine.bielecki@thalesaleniaspace.com
Catherine des Arcis
+33 (0)4 92 92 72 82
catherine.des-arcis@thalesaleniaspace.com
Marija Kovac       
+39 (0)6 415 126 85
marija.kovac-somministrato@thalesaleniaspace.com