SES's O3b MEO satellites successfully in orbit
The tune of 20 high-performance satellites built by Thales Alenia Space for SES to deliver more communications services across the world
Cannes, April 4th, 2019 – The four latest satellites in the O3b constellation built by Thales Alenia Space, JV between Thales 67% and Leonardo 33%, as prime contractor for SES were successfully launched today from the Guiana Space Center in French Guiana (South America) by a  Soyuz rocket operated by  Arianespace.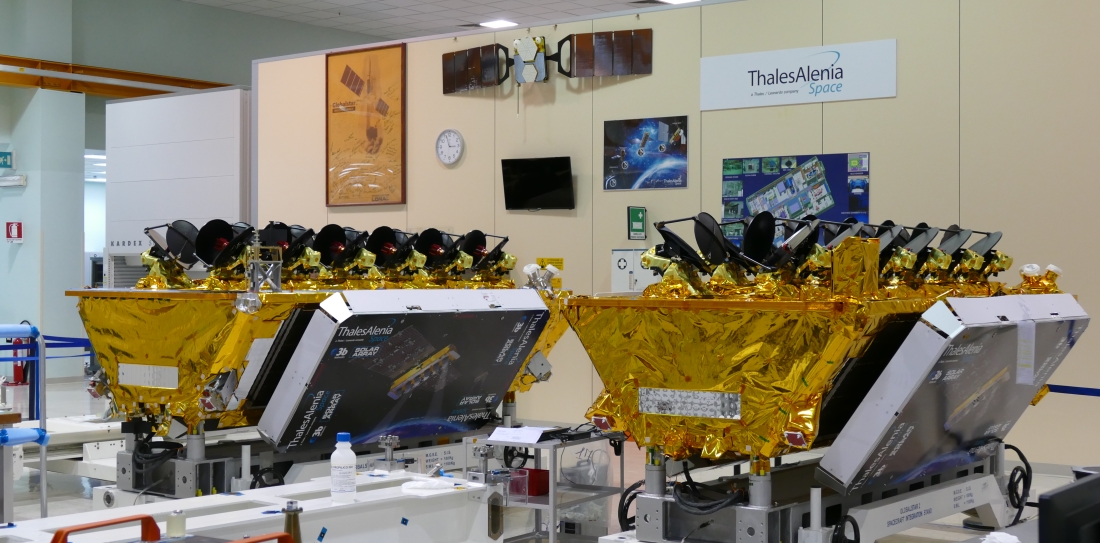 With the launch of these four latest satellites Thales Alenia Space is supporting SES to scale its current MEO constellation to 20, which started in June 2013 with 4 satellites.
Thanks to these high-performance satellites, SES Networks, the data business unit of SES, offers communications services to telecommunications, maritime, aeronautical, and energy markets, as well as governments and institutions across the world.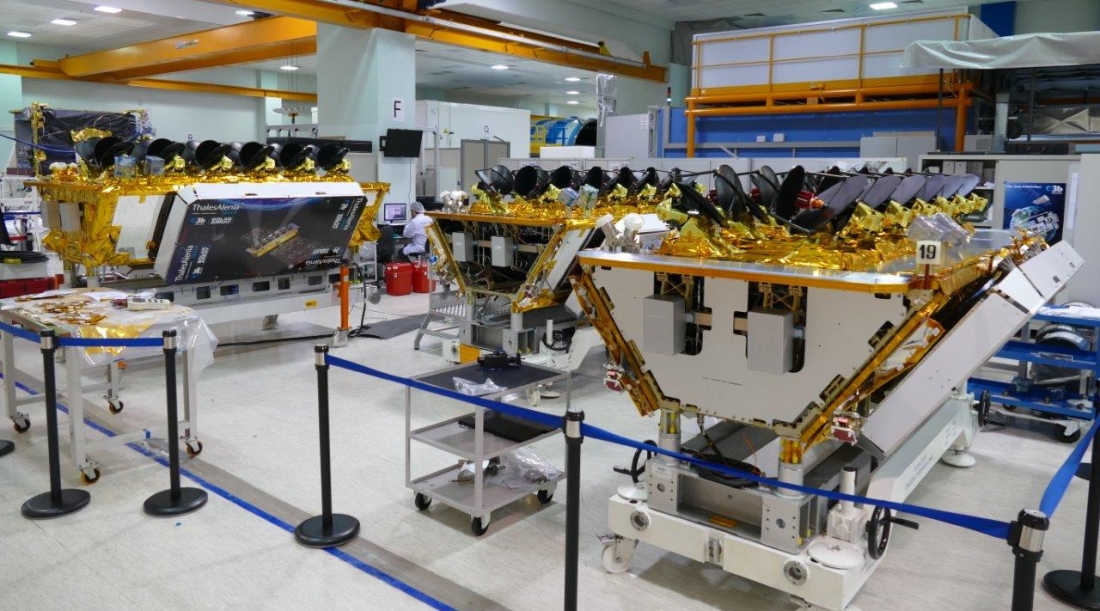 O3b satellites are positioned at an altitude of 8,000 km along the equator and are four times closer to the Earth than satellites in geostationary orbit. Operating in the Ka-band, they offer telecommunications and Internet connectivity services at a fiber-like speed across the globe.
"Thales Alenia Space is very proud of this successful last launch – said Jean-Loïc Galle CEO Thales Alenia Space – By building O3b constellation  we are helping our customer SES grow their market and  improve communications services across the world . Thanks to our unrivaled expertise we are ready to offer new telecom solutions that provide even higher performance, with more integrated and digital systems."
Thales Alenia Space's  global leadership in the constellation market . As prime contractor for a total of 125 satellites in three constellations, Globalstar 2 (24), O3b (20) and Iridium® NEXT (81), Thales Alenia Space is clearly the benchmark partner in the development and deployment of low and medium orbit telecom satellite constellations.
About Thales Alenia Space
Drawing on over 40 years of experience and a unique combination of skills, expertise and cultures, Thales Alenia Space delivers cost-effective solutions for telecommunications, navigation, Earth observation, environmental management, exploration, science and orbital infrastructures. Governments and private industry alike count on Thales Alenia Space to design satellite-based systems that provide anytime, anywhere connections and positioning, monitor our planet, enhance management of its resources, and explore our Solar System and beyond. Thales Alenia Space sees space as a new horizon, helping to build a better, more sustainable life on Earth. A joint venture between Thales (67%) and Leonardo (33%), Thales Alenia Space also teams up with Telespazio to form the parent companies' Space Alliance, which offers a complete range of services. Thales Alenia Space posted consolidated revenues of about 2.5 billion euros in 2018 and has around 8,000 employees in nine countries. www.thalesaleniaspace.com
Copyrights: photos ©Thales Alenia Space ; artistic view  ©Thales Alenia Space/Briot
Thales Alenia Space – Press Contacts:
Sandrine Bielecki    
Tel: +33 (0)4 92 92 70 94    
sandrine.bielecki@thalesaleniaspace.com
Chrystelle Dugimont
Tel: +33 (0)4 92 92 74 06
chrystelle.dugimont@thalesaleniaspace.com
Cinzia Marcanio    
Tel: +39 06 41512685         
cinzia.marcanio@thalesaleniaspace.com