Thales Alenia Space to provide the study for European Space Agency's Cis-Lunar Transfer Vehicle - CLTV
Turin, January 29, 2020 – Thales Alenia Space, joint venture between Thales (67%) and Leonardo (33%) has signed a contract with European Space Agency (ESA), worth € 4,5 Million, for the study of Cis-Lunar Transfer Vehicle (CLTV), a transportation logistic space vehicle to be used for a variety of missions: from the logistic resupply of Lunar Gateway pressurized modules, to the transportation of space infrastructure in low Earth orbit, and the potential use in future missions in support of the European Large Logistic Lander (EL3).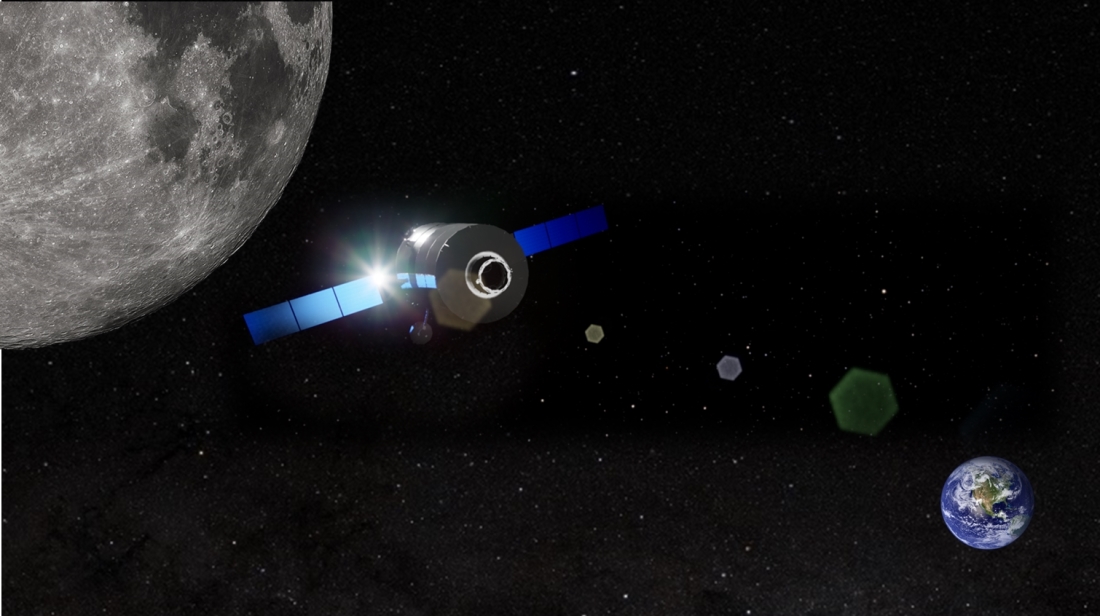 Thales Alenia Space is one of the prime contractors for the entire study phase (A/B1 project stage), cooperating with OHB as main partner and with ALTEC (Aerospace Logistics Technology Engineering), a joint subsidiary of Thales Alenia Space (63.75%) and ASI (36.25%), for the ground segment operations.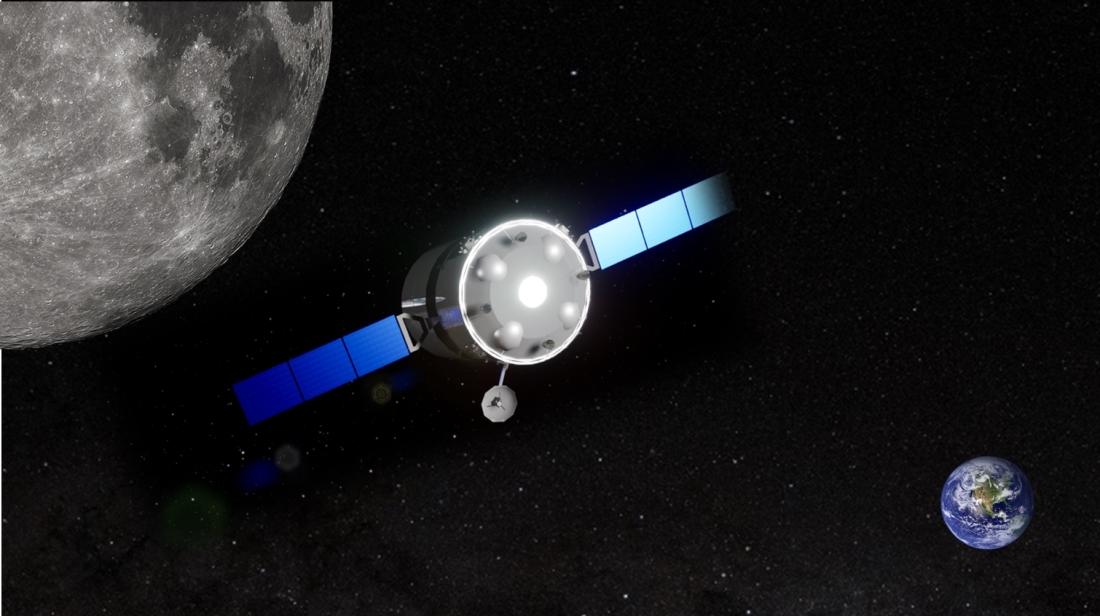 The study aims to provide ESA a complete logistic service vehicle, usable in different space exploration destinations, from the low Earth orbit to the Cislunar and Lunar environment. CLTV is designed to be compatible and to communicate seamlessly with other modules that Thales Alenia Space is developing for NASA, ESA and the Italian Space Agency (ASI), such as European Large Logistic Lander, International Habitat (IHAB), European System Providing Refueling, Infrastructure and Telecommunications (ESPRIT), the Human Landing System (HLS) and the future Lunar ground infrastructures.
The Preliminary design review will be taking place in mid-2021, while the System Design Review, planned for late 2022, will mark the end of the Study phase and will introduce the engineering and development phase.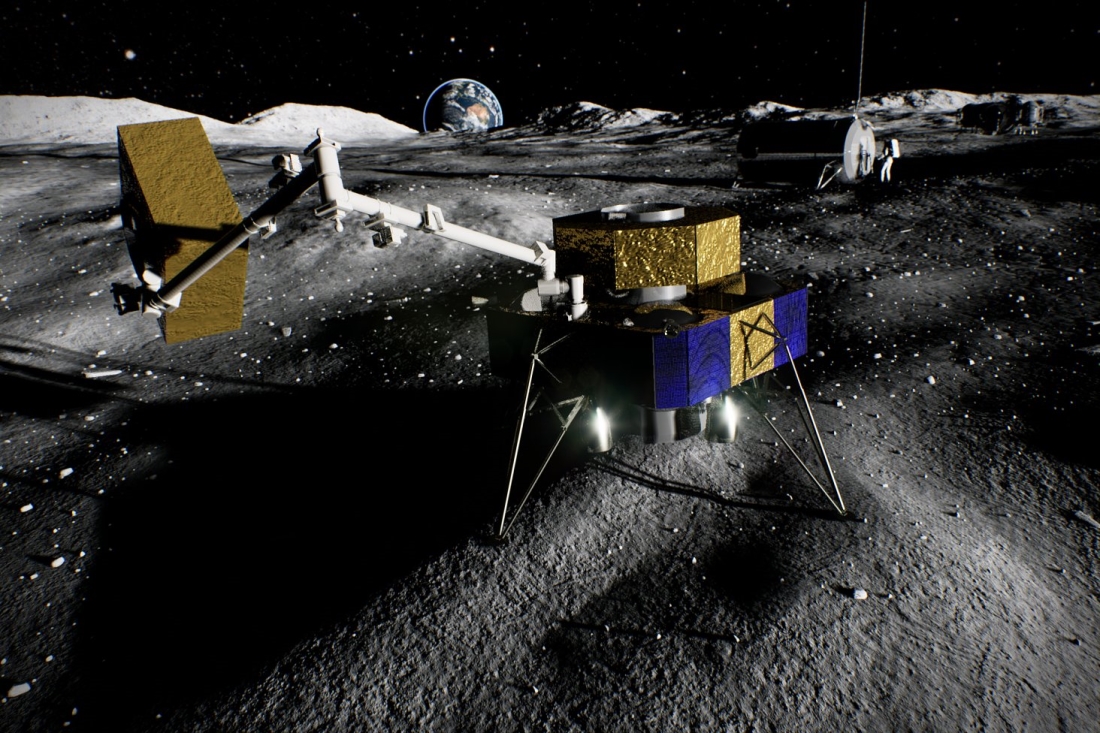 Thales Alenia Space is also the Prime Contractor for the study of European Large Logistic Lander (EL3), responsible for the whole mission architecture and mission integration. EL3 is an independent element of the international lunar exploration activities, envisioned as a versatile system that can support a variety of missions. The first two priority missions which will be studied, deal with a cargo delivery mission in support to the NASA ARTEMIS program, and a polar rover scientific mission as independent European enterprise to explore the Lunar southern area.
Artistic Views © Thales Alenia Space
ABOUT THALES ALENIA SPACE
Drawing on over 40 years of experience and a unique combination of skills, expertise and cultures, Thales Alenia Space delivers cost-effective solutions for telecommunications, navigation, Earth observation, environmental management, exploration, science and orbital infrastructures. Governments and private industry alike count on Thales Alenia Space to design satellite-based systems that provide anytime, anywhere connections and positioning, monitor our planet, enhance management of its resources, and explore our Solar System and beyond. Thales Alenia Space sees space as a new horizon, helping to build a better, more sustainable life on Earth. A joint venture between Thales (67%) and Leonardo (33%), Thales Alenia Space also teams up with Telespazio to form the parent companies' Space Alliance, which offers a complete range of services. Thales Alenia Space posted consolidated revenues of approximately 2.15 billion euros in 2019 and has around 7,700 employees in nine countries. www.thalesaleniaspace.com
THALES ALENIA SPACE – PRESS CONTACTS
Sandrine Bielecki    
Tel: +33 (0)4 92 92 70 94    
sandrine.bielecki@thalesaleniaspace.com
Tarik Lahlou        
Tel: +33(0)6 87 95 89 56    
tarik.lahlou@thalesaleniaspace.com
Cinzia Marcanio            
Tel: +39 (0)6 415 126 85             
cinzia.marcanio@thalesaleniaspace.com
Marija Kovac            
Tel: +39 (0)6 415 129 91      
marija.kovac-somministrato@thalesaleniaspace.com