Thales Alenia Space takes major steps forward in production of SWOT
Thales Alenia Space calls on small and medium-size businesses to help build this advanced oceanography satellite, the first to carry out a controlled reentry into the atmosphere
Thales Alenia Space announced today that, following the successful critical design review (CDR) at the end of 2017, right on schedule, it has reached major new milestones in the construction of the oceanography satellite SWOT (Surface Water and Ocean Topography), backed by a number of innovative small and medium-size businesses.
 
The SWOT satellite is being built by Thales Alenia Space in conjunction with the Jet Propulsion Laboratory (JPL) of the United States, on behalf of the French and American space agencies, CNES and NASA. The SWOT oceanography program will demonstrate new applications., It is a follow-on to the Jason-1, 2 and 3 operational missions. SWOT satellite is a pathfinder which will incorporate innovative new altimetry technologies.
 
A new-generation platform, in compliance with the law on space operations
Thales Alenia Space is developing a new-generation platform for this program that will be the first of this type to be orbited in compliance with the French Space Operations Act* (LOS), set to take definitive effect in 2020. The aim of this law is to limit space debris and the risk of its falling back into inhabited areas. To meet this goal, the satellite is fitted with an outstanding hydrazine propulsion subsystem, comprising eight 22 Newtons thrusters, , and the largest membrane type fuel tank in the world. Using this system, SWOT will be able to carry out end-of-life maneuvers to ensure disintegration during reentry over the Pacific Ocean, far from any inhabited zone or shipping routes. Thales Alenia Space's production integration and test teams in Cannes have just completed the integration of this subsystem.
 
Leveraging local expertise
The SWOT program also received funding from France's Investment in the Future Plan, with small and medium-size businesses involved in the production of major subsystems. For example, the satellite's structure, recently delivered, was built by the company AVANTIS, based in Grasse (southern France), in conjunction with the Cannes-based company SODITECH. Thales Alenia Space chose these companies to make a major part of the satellite because of their expertise in producing ground and flight components, proven on previous programs. Because of this selection, these companies were able to enhance their skills base, thus meeting one of the major objectives of the Investment in the Future Plan.
 
This plan also benefited the array of small and medium-size businesses in the Toulouse area. For example, Thales Alenia Space chose STEEL ELECTRONIC to make a mass memory, a key electronic component in the satellite. This memory unit will store all scientific date from the mission before transmitting it down to Earth when the satellite is in view of ground stations. It is derived from the mass memory developed by STEEL ELECTRONIC for CNES as part of the Myriade Evolutions program, but with considerably improved data throughput and storage capacity. An initial development model has already been delivered to Thales Alenia Space for testing, prior to the delivery of the flight model in a few months. Another Toulouse-based company, EREMS, is also taking an active role in this program, along with Thales Alenia Space in Belgium: it supplies the remote terminal unit (RTU), an electronic unit that interfaces with most other equipment on the satellite.
The SWOT program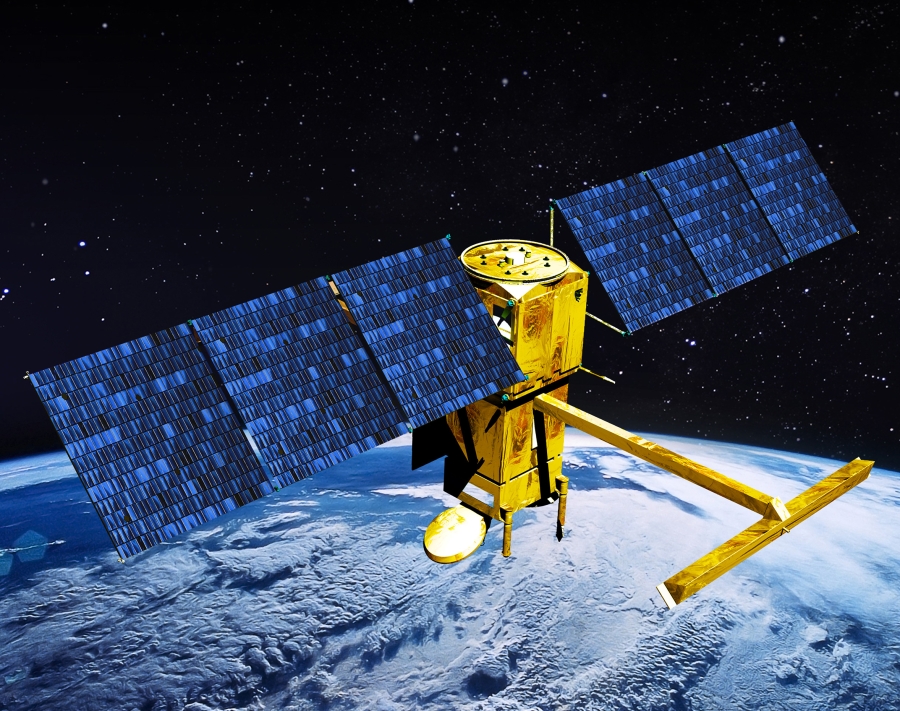 As its name indicates, SWOT (Surface Water & Ocean Topography) is designed to study the topography of oceans and continental bodies of water; it performs a two-pronged mission, encompassing oceanography and hydrology. For oceanography, the satellite will take measurements of the ocean surface and ocean wave height, with better resolution than on the Jason family of satellites. This data will be used to analyze and understand the impact of coastal water circulation on marine life, ecosystems, water quality, energy transfer, etc., resulting in more accurate models of the interactions between oceans and the atmosphere. The hydrology mission will observe continental surface water to evaluate changes in water storage in humid zones, lakes and reservoirs, as well as flow rates in rivers. SWOT will mark a major innovation in this sector, where the strategic, economic and social stakes are huge.
Weighing about two metric tons at launch (4,400 lb), SWOT will be positioned at an altitude of 890 kilometers, with an inclination of 77.6°. The launch is scheduled for 2021 using a SpaceX Falcon 9 rocket, and the demonstration mission will last about three years.
The SWOT payload comprises two subassemblies, KaRIn (Ka-band Radar Interferometer), a new-generation interferometry type altimeter, and the NADIR module. Thales Alenia Space, the world leader in space altimetry, is developing the Radio Frequency Unit (RFU) for KaRIn, and the Poseidon dual frequency altimeter for the NADIR module.
 
* The French Space Operations Act (Loi relative aux Opérations Spatiales) was passed in 2008, and has been applied provisionally since 2010; in 2020 it will become definitive.
 
Artistic view: © CNES
About Thales Alenia Space
Combining 40 years of experience and a unique diversity of expertise, talents and cultures, Thales Alenia Space architects design and deliver high technology solutions for telecommunications, navigation, Earth observation, environmental management, exploration, science and orbital infrastructures. Governments, institutions and companies rely on Thales Alenia Space to design, operate and deliver satellite-based systems that help them position and connect anyone or anything, everywhere, help observe our planet, help optimize the use of our planet's – and our solar system's – resources. Thales Alenia Space believes in space as humankind's new horizon, which will enable to build a better, more sustainable life on Earth. A joint venture between Thales (67%) and Leonardo (33%), Thales Alenia Space also teams up with Telespazio to form the parent companies' Space Alliance, which offers a complete range of services and solutions. Thales Alenia Space posted consolidated revenues of about 2.6 billion euros in 2017 and has 7,980 employees in nine countries.  www.thalesaleniaspace.com
 
Thales Alenia Space – Press Contacts:
Sandrine Bielecki    
Phone: +33 (0)4 92 92 70 94    
sandrine.bielecki@thalesaleniaspace.com
Chrystelle Dugimont
Phone: +33 (0)4 92 92 74 06
chrystelle.dugimont@thalesaleniaspace.com
Cinzia Marcanio    
Tel: +39 06 41512685             
cinzia.marcanio@thalesaleniaspace.com