Thales Alenia Space technology to enable VIPER, the rover that NASA will send to the Moon in the search for water, to communicate directly to Earth
•    VIPER is a future mission to the Moon, the fourth lunar mission with the participation of Thales Alenia Space in Spain
•    Thales Alenia Space confirms its expertise in planetary and deep space communications
•    Thales Alenia Space: a key partner and supplier to NASA missions
Madrid, July 28, 2020 - Thales Alenia Space, a joint venture between Thales (67%) and Leonardo (33%),  has signed a contract with the National Aeronautics and Space Administration (NASA) Johnson Space Center (JSC) for the delivery of the X-Band Transceiver and X-Band Diplexer, which will ensure communications for the Volatiles Investigating Polar Exploration Rover (VIPER).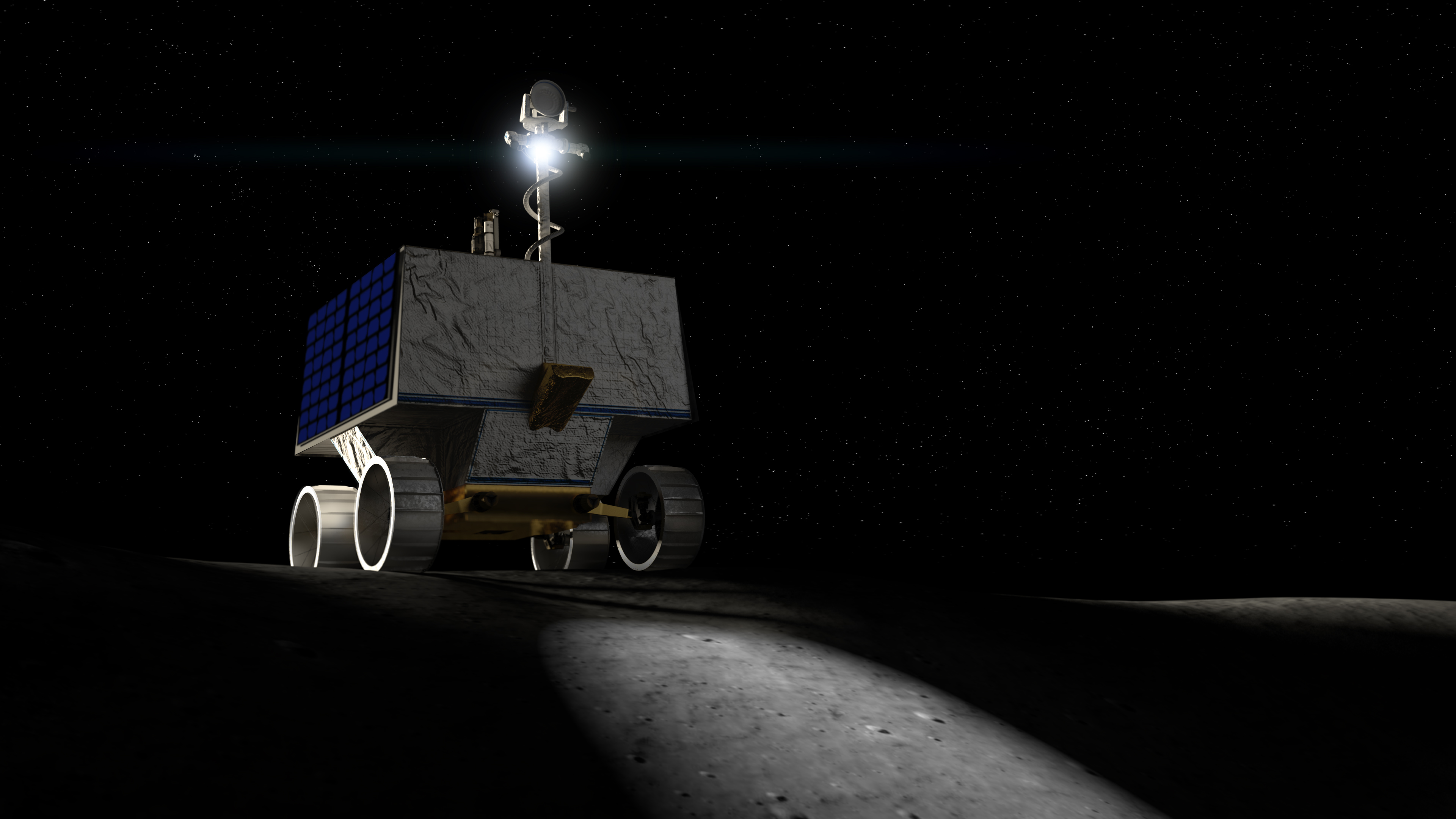 A critical step to human space exploration
NASA's lunar rover will explore the South Pole of the Moon in search for water ice and other potential resources by means of its three instruments and a 1-meter (3.28-foot) drill. The data collected by the rover will show where the Moon's water ice is most likely to be found and easiest to access. The first water maps of the Moon will mark a critical step forward in NASA's Artemis program to establish a sustainable human presence on the surface of the Moon later this decade. Furthermore, the exploration of lunar resources to produce oxygen and propellants could enable new mission architectures to human space exploration. The VIPER rover will be delivered to the Moon as part of NASA's Commercial Lunar Payload Services (CLPS). With a launch foreseen in late 2023, the mission will have a duration of 100 Earth days, covering 3 cycles of lunar day and night.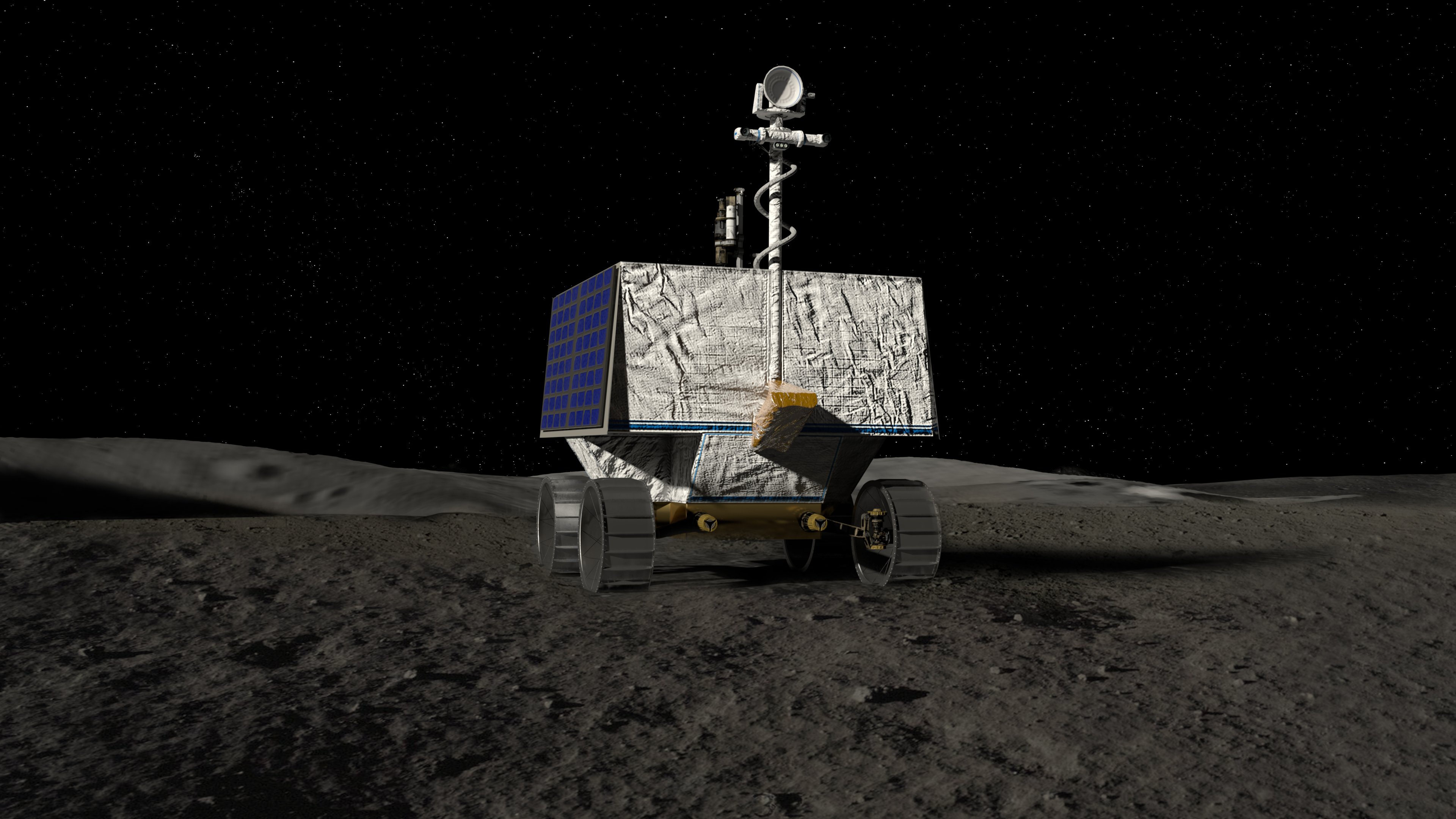 Direct-to-Earth communications from the Moon surface
Thales Alenia Space in Spain will design, manufacture, test and deliver the X-Band Transceiver and X-Band Diplexer, which are responsible for the rover communications with direct links between the lunar rover and Earth over NASA's Deep Space Network.
"We are thrilled to collaborate with NASA on the VIPER mission, which will search for water on the Moon, a critical element to future human exploration endeavors,"
said Eduardo Bellido, CEO of Thales Alenia Space in Spain.
"This contract with NASA reflects our leadership in space communication systems and our competitiveness in delivering state-of-the-art communication equipment for all type of space missions to customers around the world."  
VIPER is the fourth mission to the Moon in which Thales Alenia Space in Spain participates to provide key communication equipment. Starting back in 2003 with SMART-1, the first mission to the Moon of the European Space Agency (ESA), the company also contributes to the Korea Pathfinder Lunar Orbiter (KPLO), the first step of the Korean Lunar Exploration Program, as well as to the NOVA-C lunar lander being developed by Intuitive Machines to compete for NASA CLPS awards. Building on its comprehensive heritage in the development of space communications equipment for all type of space missions, Thales Alenia Space in Spain has contributed to 600 satellites, space probes and cargo vehicles from Low Earth Orbit (LEO) to the L2 Lagrangian point at 1.5 million kilometers from the Earth.
Key partner and supplier to NASA missions
Thales Alenia Space has a long standing presence in the USA space market as key partner and supplier to commercial and institutional missions. A world leader in space communications, the company has contributed communication equipment to numerous NASA programs such as PACE, WFIRST, IBEX, OCO, Cygnus, JUNO, ICON or JWST. Thales Alenia Space is also an experienced provider of pressurized elements for human space exploration, including multiple modules of the International Space Station such as Node 2 & 3, Columbus (pressurized part), the Multi-Purpose Logistics Module (MPLM), the Permanent Logistic Module (PPM), the Cupola and the ATV and Cygnus resupply cargo vehicle. Moreover, the company's long-standing capabilities in oceanography and altimetry are born with the Topex-Poseidon joint NASA/CNES (French Space Agency) program, to be followed by the Jason oceanographic satellites series. Thales Alenia Space is now teaming up with the French space agency and NASA/JPL on SWOT, a very ambitious American-French program that will shape the future of space-based oceanography.
ABOUT THALES ALENIA SPACE
Drawing on over 40 years of experience and a unique combination of skills, expertise and cultures, Thales Alenia Space delivers cost-effective solutions for telecommunications, navigation, Earth observation, environmental management, exploration, science and orbital infrastructures. Governments and private industry alike count on Thales Alenia Space to design satellite-based systems that provide anytime, anywhere connections and positioning, monitor our planet, enhance management of its resources, and explore our Solar System and beyond. Thales Alenia Space sees space as a new horizon, helping to build a better, more sustainable life on Earth. A joint venture between Thales (67%) and Leonardo (33%), Thales Alenia Space also teams up with Telespazio to form the parent companies' Space Alliance, which offers a complete range of services. Thales Alenia Space posted consolidated revenues of approximately 2.15 billion euros in 2019 and has around 7,700 employees in nine countries.
ABOUT THALES ALENIA SPACE IN SPAIN
Thales Alenia Space is well represented in Spain and is the country's leading space company in the satellite segment, with 31 years of experience in the design, development and sale of advanced space systems and equipment. It has contributed to 600 satellites, space probes and vehicles used in telecommunications, Earth observation, science, exploration, navigation and orbital infrastructure missions, and delivered more than 4000 equipment and subsystems accumulating 200,000,000 hours of flight operations. Thales Alenia Space in Spain offers a wide range of solutions spanning the design and integration of payloads and subsystems for telecommunications, data transmission and TT&C (tracking, telemetry and command), optical observation instruments, radiofrequency equipment, data processing and digital electronics, network management systems for the ground segment, telemetry transmitters for launchers and communication systems for spaceports.
www.thalesaleniaspace.com
THALES ALENIA SPACE – PRESS CONTACTS
Sandrine Bielecki    Tel: +33 (0)4 92 92 70 94    sandrine.bielecki@thalesaleniaspace.com
Catherine des Arcis    Tel: +33 (0)4 92 92 72 82    catherine.desarcis@thalesaleniaspace.com
Marija Kovac        Tel: +39 (0)6 415 126 85      marija.kovacsomministrato@thalesaleniaspace.com
Oriol Casas Thió    Tel: +34 618 509 197        oriol.casasthio@thalesaleniaspace.com