Thales Alenia Space wins equipment contract for ESA's Biomass mission
October 17th, 2017
- Thales Alenia Space has signed a contract with Airbus Defence and Space GmbH to develop the feed array system for the antenna on the European Space Agency's Biomass spacecraft. This equipment is essential to guarantee the full satellite performance. One of ESA's Earth Explorer missions dedicated to protect our planet, Biomass will help us understand the quantity of  carbon stored in the world's forests within  the global carbon cycle.
Due for launch in 2021, Biomass is primarily designed to determine the distribution of biomass in the world's forests and measure annual changes. It will generate maps of forest biomass and forest height at a resolution of 200 meters and measure deforestation at a resolution of 50 meters.
Biomass marks the first spaceborne exploration of the Earth's surface using a P-band radar. In addition to the primary mission goals, the data generated will be used to monitor the ionosphere, glacier and ice sheets, while also mapping subsurface geology in deserts and the topography under dense vegetation.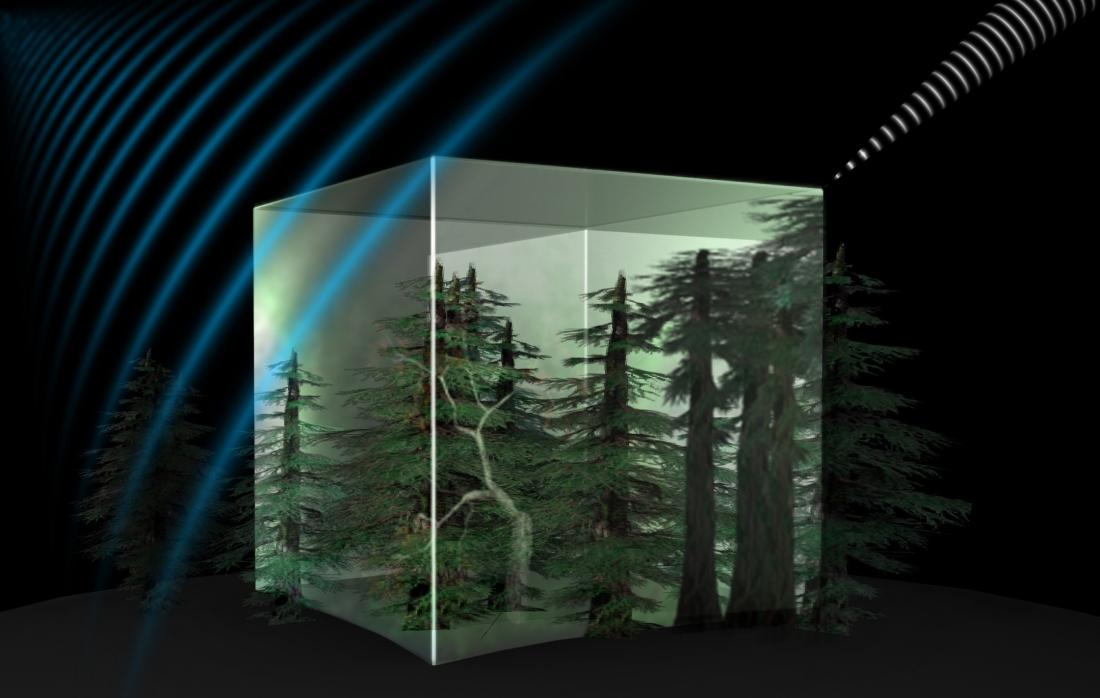 ©ESA
Airbus Defence and Space UK is the prime contractor for the Biomass satellite. Airbus Defence and Space GmbH is in charge of the main instrument, a fully polarimetric synthetic aperture radar (SAR) operating in P-band (435 MHz).
Thales Alenia Space will provide the SAR Antenna Feed Array which radiates onto a 12m deployable reflector to generate the SAR beam.
"Thales Alenia Space is proud to be selected as the supplier of this equipment, a key to the performance of this satellite, which will help protect our planet. It also illustrates our long-standing expertise in Earth observation satellites and instruments", said Donato Amoroso, Deputy CEO of Thales Alenia Space.
This latest contract reflects the "new space" strategy being applied by Thales Alenia Space. The company's products and projects are designed to meet key societal objectives for our fast-changing world: observe and protect our planet, connect and guide people, deliver data that can influence decisions impacting climate change, guarantee people's safety in today's tense geopolitical climate, save lives during natural disasters, and even explore new worlds that may one day be home to humanity.
About Thales Alenia Space:
Combining 40 years of experience and  a unique diversity of expertise, talents and cultures, Thales Alenia Space architects design and deliver high technology solutions for telecommunications, navigation, Earth observation, environmental management, exploration, science and orbital infrastructures.  Governments, institutions and companies rely on Thales Alenia Space to design, operate and deliver satellite-based systems that help them position and connect anyone or anything, everywhere, help observe our planet, help optimize the use of our planet's – and our solar system's – resources. Thales Alenia Space believes in space as humankind's new horizon, which will enable to build a better, more sustainable life on Earth. A joint venture between Thales (67%) and Leonardo (33%), Thales Alenia Space also teams up with Telespazio to form the parent companies' Space Alliance, which offers a complete range of services and solutions. Thales Alenia Space posted consolidated revenues of about 2.4 billion euros in 2016 and has 7,980 employees in nine countries. www.thalesaleniaspace.com
Thales Alenia Space – Press Contacts:
Sandrine Bielecki    
Phone: +33 (0)4 92 92 70 94    
sandrine.bielecki@thalesaleniaspace.com
Chrystelle Dugimont
Phone: +33 (0)4 92 92 74 06
chrystelle.dugimont@thalesaleniaspace.com
Tiziana Ebano
Tel: +39 06 41512574
tiziana.ebano@thalesaleniaspace.com
Cinzia Marcanio
Tel: +39 06 41512685                  
cinzia.marcanio@thalesaleniaspace.com