Thales Alenia Space and the EU Agency for Space Programme (EUSPA) sign a first EGNOS contract
Cannes, 25 August 2021 - Thales Alenia Space, the joint venture between Thales (67%) and Leonardo (33%), announced today that it has signed its first contract with the EU Agency for Space Programme (EUSPA), to provide new capabilities to Europe's EGNOS satellite navigation system.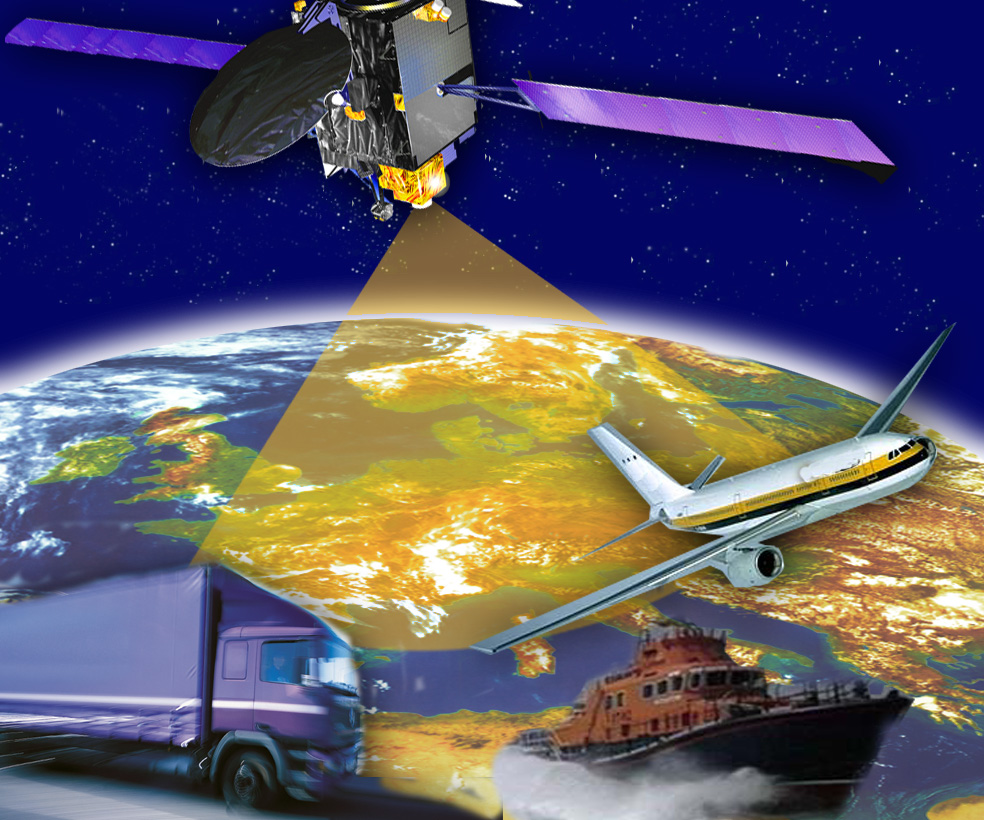 With this contract, Thales Alenia Space will start the development for Europe of a new EGNOS version introducing a new generation uplink station (NLES, Navigation Land Earth Station) allowing the introduction of new GEO satellites in the system for improved redundancy. This new generation of station would be also compatible with the future emission of Dual Frequency & Multi-Constellation messages (i.e. future introduction of dual frequency algorithms and usage of the Galileo and GPS constellations).
"Today's contract signature bolsters Thales Alenia Space leadership position in SBAS and satellite navigation. Supported by a strong R&D activity, we are currently developing and testing with success SBAS next generation architectures and capabilities. The strong dynamic we experience on our SBAS export markets in Asia, Africa & Indian Ocean demonstrate our solution global attractiveness for our customers" said Benoit Broudy, Navigation Vice President at Thales Alenia Space in France.
About EGNOS
EGNOS, flagship program of the European Union, is the European satellite navigation system, designed to improve positioning messages from GPS (Global Positioning System). First deployed in 2005, with its open service operational since 2009, the current EGNOS system was developed by Thales Alenia Space as prime contractor and is managed by EUSPA since 2014.
About THALES ALENIA SPACE
Drawing on over 40 years of experience and a unique combination of skills, expertise and cultures, Thales Alenia Space delivers cost-effective solutions for telecommunications, navigation, Earth observation, environmental management, exploration, science and orbital infrastructures. Governments and private industry alike count on Thales Alenia Space to design satellite-based systems that provide anytime, anywhere connections and positioning, monitor our planet, enhance management of its resources, and explore our Solar System and beyond. Thales Alenia Space sees space as a new horizon, helping to build a better, more sustainable life on Earth. A joint venture between Thales (67%) and Leonardo (33%), Thales Alenia Space also teams up with Telespazio to form the parent companies' Space Alliance, which offers a complete range of services. Thales Alenia Space posted consolidated revenues of approximately 1.850 billion euros in 2020 and has around 7,700 employees in 10 countries with 17 sites in Europe and a plant in the US. www.thalesaleniaspace.com
THALES ALENIA SPACE – PRESS CONTACTS
Sandrine Bielecki    
Tel: +33 (0)4 92 92 70 94    
sandrine.bielecki@thalesaleniaspace.com
Marija Kovac                  
Tel: +39 (0)6 415 129 91     
marija.kovac-somministrato@thalesaleniaspace.com
EUSPA – PRESS CONTACT
Marie Menard
Tel: +420 602 619 776
marie.menard@euspa.europa.eu
www.euspa.europa.eu