Thales Alenia Space to build EUTELSAT 10B satellite for inflight and maritime connectivity services
Cannes, October 29, 2019 – Thales Alenia Space, Joint Venture between Thales (67 %) and Leonardo (33 %), has signed a letter of agreement with Eutelsat Communications (Euronext Pars: ETL) for the procurement of a new all-electric satellite, EUTELSAT 10B.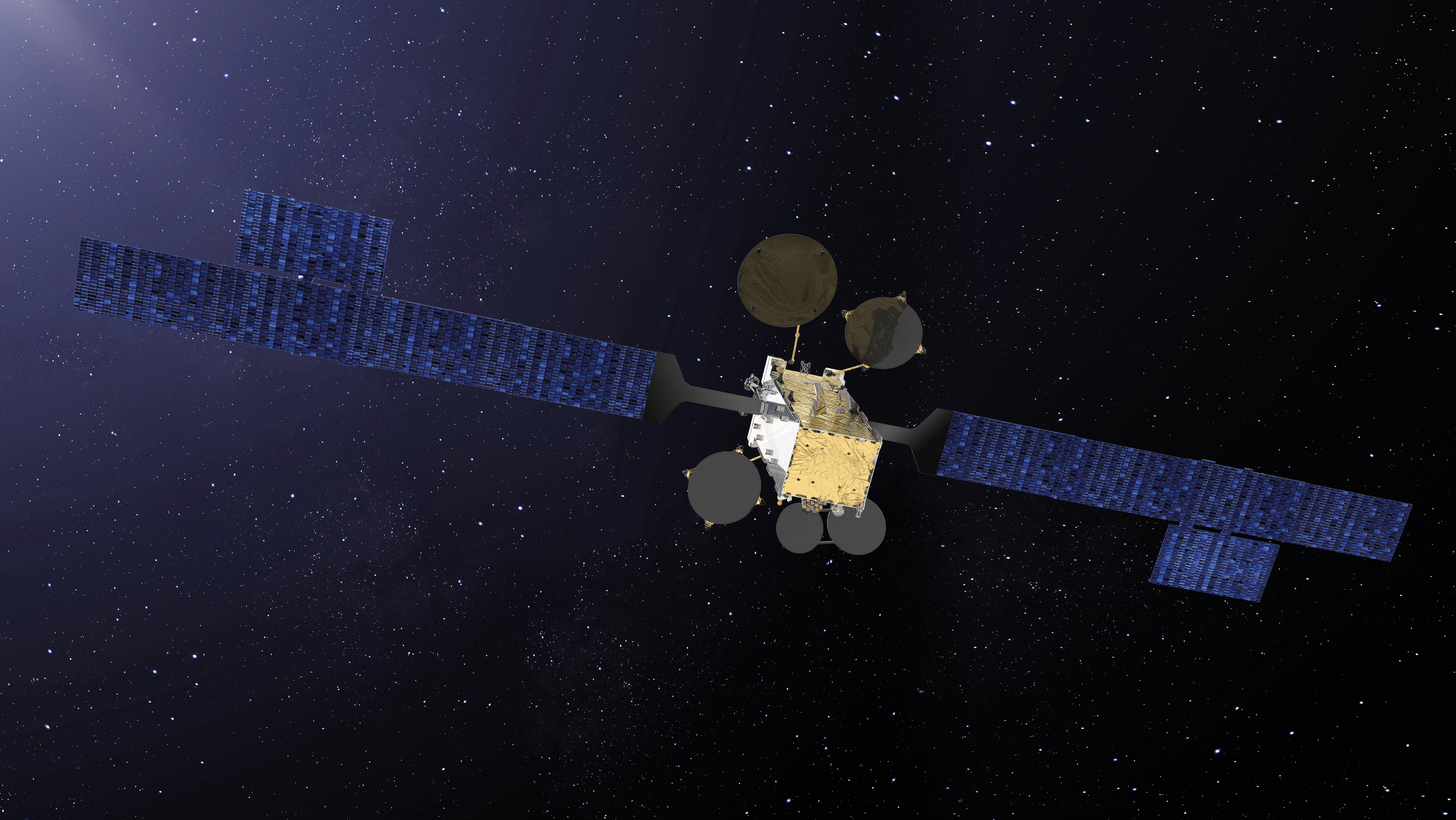 The EUTELSAT 10B satellite is based on the Spacebus NEO Thales Alenia Space product line and will address particularly HTS (High Throughput Services) missions over Europe, the Mediterranean basin, the Middle East as well as over the Atlantic Ocean, Africa and the Indian Ocean.
Two of the satellite's payloads will be to provide timely continuity of services, in C and Ku Bands, on EUTELSAT 10A. The HTS missions will allow Eutelsat to access new customers and markets, delivering high capacity Ku Band mobility services in Aviation and Maritime. The missions will be supported by a digital 14kW multibeam digital payload allowing dynamic service allocation, essential to provide extensive flexibility and robustness with respect to market evolutions. A Thales Alenia Space SpaceFlex™ VHTS Processor of 5th generation will be integrated at the heart of the payload, achieving high flexibility performance and efficiency in throughput and bandwidth.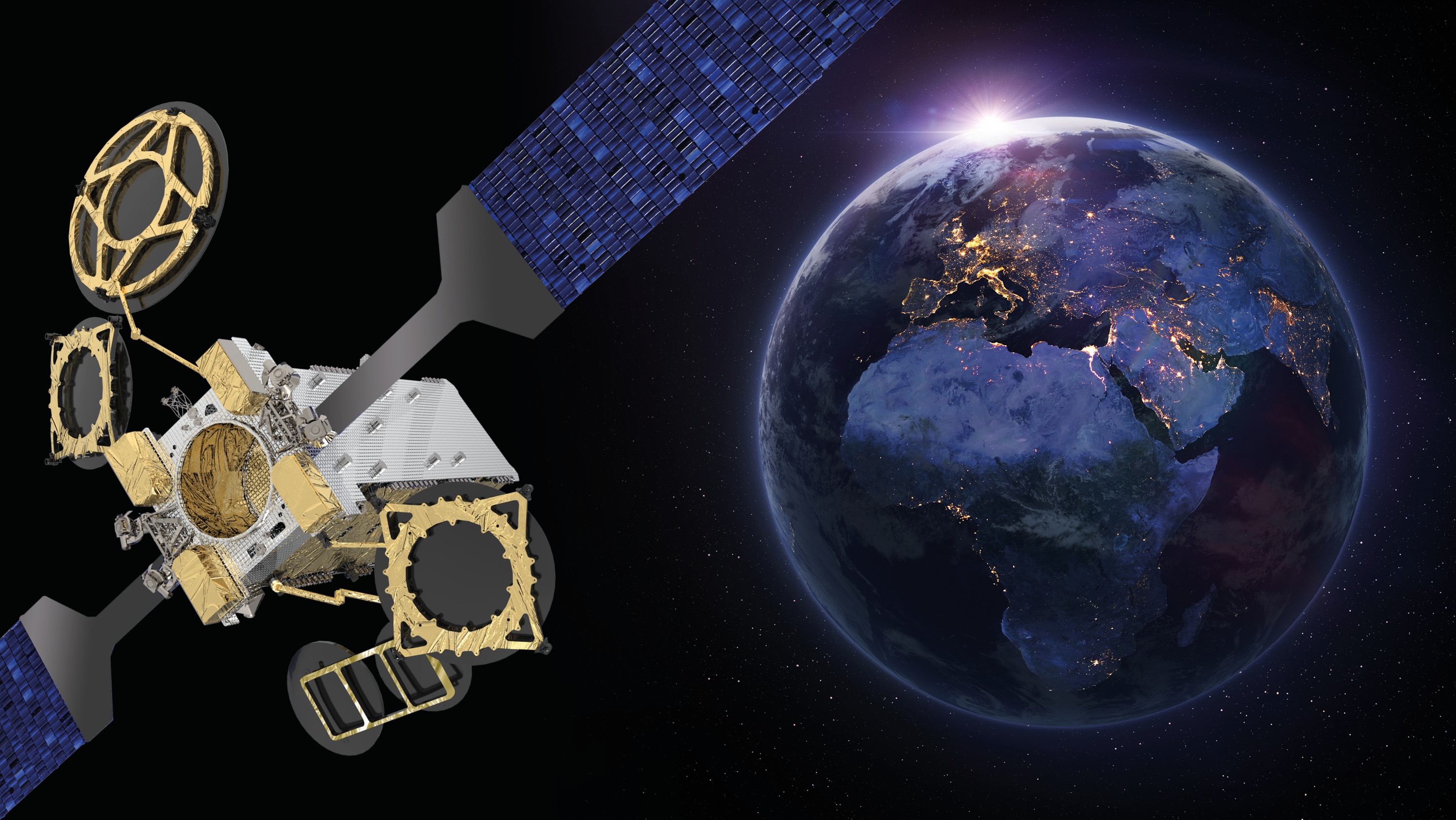 "EUTELSAT 10 B is the 28th satellite ordered by Eutelsat to Thales Alenia Space, the 6th Thales Alenia Space satellite based on Spacebus NEO product line and the 4th embarking a Digital Transparent Processor of 5th generation for a fully digital mission", declared Jean Loic Galle, CEO of Thales Alenia Space. He added: "I would like to thank Eutelsat for their longstanding trust and share this success with the French and European Space Agencies (CNES and ESA) whose support, through development programs, was essential to match today's market and customers' needs".
Scheduled to be launched in 2022, EUTELSAT 10B will be located at 10°E, for a lifespan of at least 15 years.
About Thales Alenia Space
Drawing on over 40 years of experience and a unique combination of skills, expertise and cultures, Thales Alenia Space delivers cost-effective solutions for telecommunications, navigation, Earth observation, environmental management, exploration, science and orbital infrastructures. Governments and private industry alike count on Thales Alenia Space to design satellite-based systems that provide anytime, anywhere connections and positioning, monitor our planet, enhance management of its resources, and explore our Solar System and beyond. Thales Alenia Space sees space as a new horizon, helping to build a better, more sustainable life on Earth. A joint venture between Thales (67%) and Leonardo (33%), Thales Alenia Space also teams up with Telespazio to form the parent companies' Space Alliance, which offers a complete range of services. Thales Alenia Space posted consolidated revenues of about 2.5 billion euros in 2018 and has around 8,000 employees in nine countries. www.thalesaleniaspace.com
Thales Alenia Space – Press Contacts:
Sandrine Bielecki    
Tel: +33 (0)4 92 92 70 94    
sandrine.bielecki@thalesaleniaspace.com
Chrystelle Dugimont
Tel: +33 (0)4 92 92 74 06
chrystelle.dugimont@thalesaleniaspace.com
 
Cinzia Marcanio    
Tel: +39 06 41512685         
cinzia.marcanio@thalesaleniaspace.com