Thales presents its cyber-secured solutions for more connected rail transport at InnoTrans 2022
Among its broad range of innovative devices and systems, Thales is showcasing its Cybels Key Management Centre and brand new digitalised maintenance access dedicated to highly secure rail systems.

As wireless network connectivity makes railways an easier target for hackers, Thales is drawing ​ its long experience in the defence, space, finance and industrial sectors to apply its expertise in Security Operation Centres for management and surveillance of critical IT systems in the rail transport sector.

As a major player in security incident detection and response, Thales is presenting its innovations at InnoTrans 2022 in Berlin from September 20 to 23 (stands #670 - #571, Hub27), as part of ongoing efforts to make secure and sustainable mobility a reality.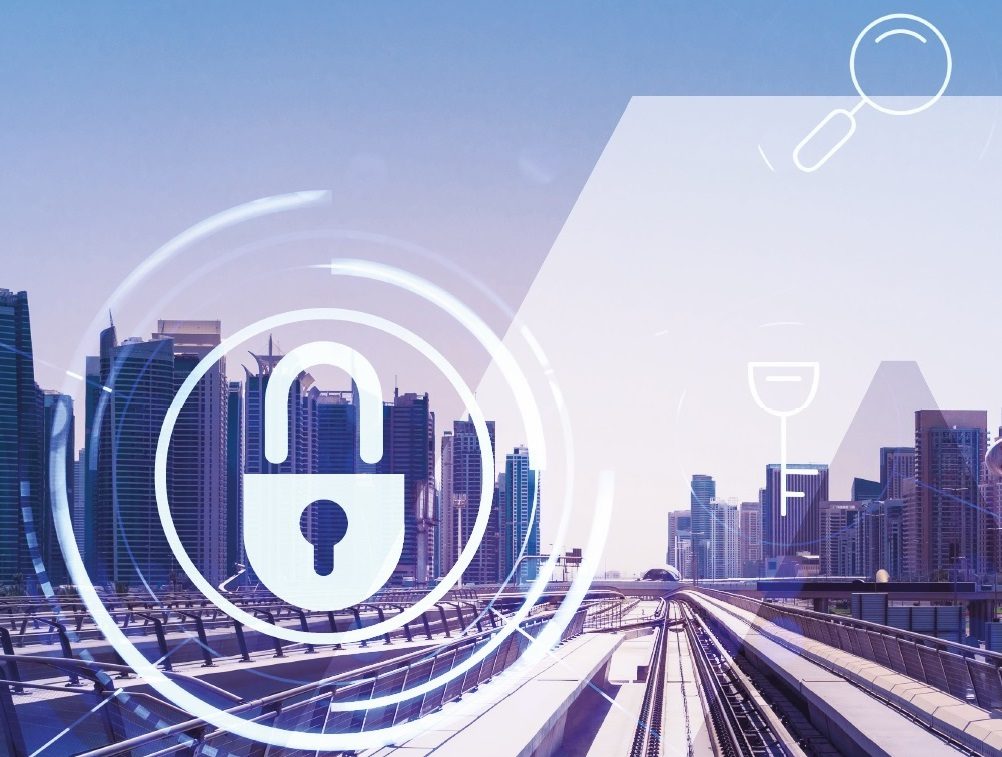 Faced with the rapid urbanisation of our societies and the new challenges posed by climate change and soft mobility, rail transport is undergoing an unprecedented revival through new high-speed links and the renaissance of night trains. Like any critical infrastructure system, a rail system fulfills vital missions and is subject to a number of risks, including today an overwhelming increase in cyber attacks. Wireless network connectivity is making railroads an easier target for hackers.
Innovative solutions for secure maintenance and cyber threat detection
Based on its leadership in command and signalling technology, Thales designed an innovative automated and online national rail key management system to secure the ETCS (European Train Control System) communications. This new solution, Cybels Key Management Centre, provides cryptographic key management services for ETCS railway operations to secure radio-based communication between infrastructure and rolling stock and ensure the reliability of the information communicated. Thales is contributing to the modernisation of the railway by delivering an Online Key Management System for Network Rail in the United Kingdom as part of the East Coast Digital Programme that will be deployed on the East Coast Main Line.
In addition, at InnoTrans 2022, Thales is unveiling a brand new solution, Secure Remote Operating Control Centre, to ensure digitalised maintenance of unmanned railways or metros through a military-grade secure network capitalising on Cryptosmart. To optimize resources, operational staff can visit the operation control centre virtually and maintain equipment remotely. The Secure Remote OCC ensures a continuous monitoring of the infrastructure, taking advantage of an expert level opinion to mitigate the risks of remote connections.
Wide-ranging expertise from cyber threat intelligence to managed detection and response services
Thales products and services enable customers to detect the most advanced cyber threats on the rail network and to take decisive action to secure their sensitive IT and OT environments by monitoring a wide range of information on a daily basis with a specialisation on the transport vertical.
In addition, Thales manages nine Security Operation Centres (SOC) that combine 24/7 threat detection and analysis capabilities and deliver responses in compliance with the country's cybersecurity infrastructure and policies. They currently form an international network operating according to the "follow the sun" model which offers continuous support to more than a hundred customers around the world, with an unequalled level of responsiveness and flexibility.
Adressing the entire cyber value chain
Thales offers cyber secured solutions for the transport market combining rail standards compliance (i.e. IEC 62443 and CLC/TS 50701) with its strong experience in critical systems for aviation, space, banking and military operations. Benefiting from its expertise in transport, artificial intelligence (AI), big data, and cybersecurity, Thales's solutions are designed for cybersecurity resilience to cope with system longevity.
"Digitalisation is helping to make trains faster, safer and more comfortable. But it also exposes railways to cyberattacks because the more connected devices there are, the more opportunities there will be for hackers to break into the system. The challenge is to safeguard the critical system by detecting and protecting its assets at risk. This is why Thales rail solutions are 'Cybersecured by Design". By protecting the operational services of our rail customers---and the data of their passengers—Thales ensures the integrity, availability and confidentiality of their digital transformation."– Benoît Bruyère, Ground Transportation Cybersecurity Authority at Thales
"As a global leader in cybersecurity for more than 40 years, Thales is involved at every level of the cyber value chain, offering solutions ranging from risk assessment to critical infrastructure protection, supported by comprehensive threat detection and response capabilities. Facing a constantly evolving cyber threat environment, Thales's teams are proud to ensure the safety, security, availability and resilience of its customers' transportation systems." – Pierre-Yves Jolivet, Vice-President, Cyber Defence Solutions at Thales
Discover more on cybersecurity for rail here.
See Thales's references in our Brochure here (from page 7 to 17).
Discover how Thales latest innovations are making sustainable mobility a reality. Come and meet Thales experts (Speakers' bureau) at InnoTrans 2022 - Messe Berlin - September 20 to September 23 - stand #670 - #571 ​ Hub27.
Thales and cybersecurity
On 17 May ​ 2022, Thales announced the acquisition of two companies, S21sec and Excellium to reinforce its activities in cybersecurity consulting, integration and managed services in Europe.
As a global leader in cybersecurity, Thales is involved at every level of the cyber value chain, offering solutions ranging from risk assessment to protection of critical infrastructure, supported by comprehensive threat detection and response capabilities. Its offer is built around three families of products and services, which generated more than €1bn in sales in 2021 with a target of 1.5 billion by 2024.
Cybels solutions portfolio, a complete suite of cybersecurity services including risk assessment, training and simulation, and cyberattack detection and response

Sovereign products including encryptors and sensors to protect critical information systems

The CipherTrust Data Security Platform, the SafeNet Trusted Access Identity & Access Management as a service solution, and the broader cloud protection & licensing offerings
In 2022, Thales plans to hire 11,000 people worldwide, including 1,000 in cybersecurity. Candidates interested in the positions available at Thales can find out more and apply online here.