With a 60 year heritage in world class engineering, Thales in Northern Ireland is the leading high technology company in the country, employing more than 500 people in the defence and space sectors.
Thales contributes £35 million to Northern Ireland's GDP with Thales Belfast's staff average pay in the top 10% of all employees in Northern Ireland. Thales Belfast also supports an ecosystem of suppliers and 91% of our local procurement in Northern Ireland is with small to medium enterprises (SMEs).
Thales in Northern Ireland is located across two sites, one of which was previously known as 'Short's Missile Systems'. Through the design and production of high precision, high volume effectors and fire control systems, as well as the integration of weapons onto tactical platforms, Belfast has developed into a centre of excellence for Thales's air defence and surface attack solutions.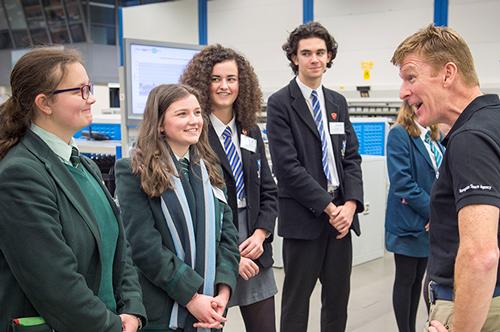 Belfast is also home to Thales's global Space Electric Propulsion Integration Centre, delivered in 2016 with a £6 million investment. The centre was located in Belfast due to the high precision engineering skills already present on site, which were developed through our defence business alongside Invest Northern Ireland investment. Our site in Belfast delivered the first all-electric propulsion module designed and built in the UK, the Spacebus Neo Xenon Propulsion System (XPS), demonstrating its strength in the UK's dynamic and growing space sector.
Thales has a strong commitment to investing in Northern Ireland's future talent. We support research at one of Northern Ireland's leading universities, Queens University Belfast, on a wide range of topics including cyber security, aerodynamics and advanced networking and communications. 
As well as our work with universities, Thales supports STEM outreach in primary and secondary schools in Northern Ireland. Working with Primary Engineers, Thales supports the Primary Engineer & Secondary Engineer Leaders Award for Northern Ireland, giving local school pupils the chance to meet engineers from Thales and design potential solutions to engineering challenges.
Investment in Space Electric Propulsion Integration Centre

The year Thales started working in Northern Ireland

Firms working to grow the space sector in Northern Ireland
It has been an enormous privilege to work with Thales; a company routed in our community, internationally recognised for their innovation and one which continues to develop dynamically and purposefully in an ever-changing world.
Gavin Robinson, MP for Belfast East
 
The rich diversity of expertise, skills and talents of our employees enables us to deliver quality technological solutions to clients all over the world. Find out more about how employees in Northern Ireland are helping to contribute to the great work being undertaken by Thales in the UK by following the links below.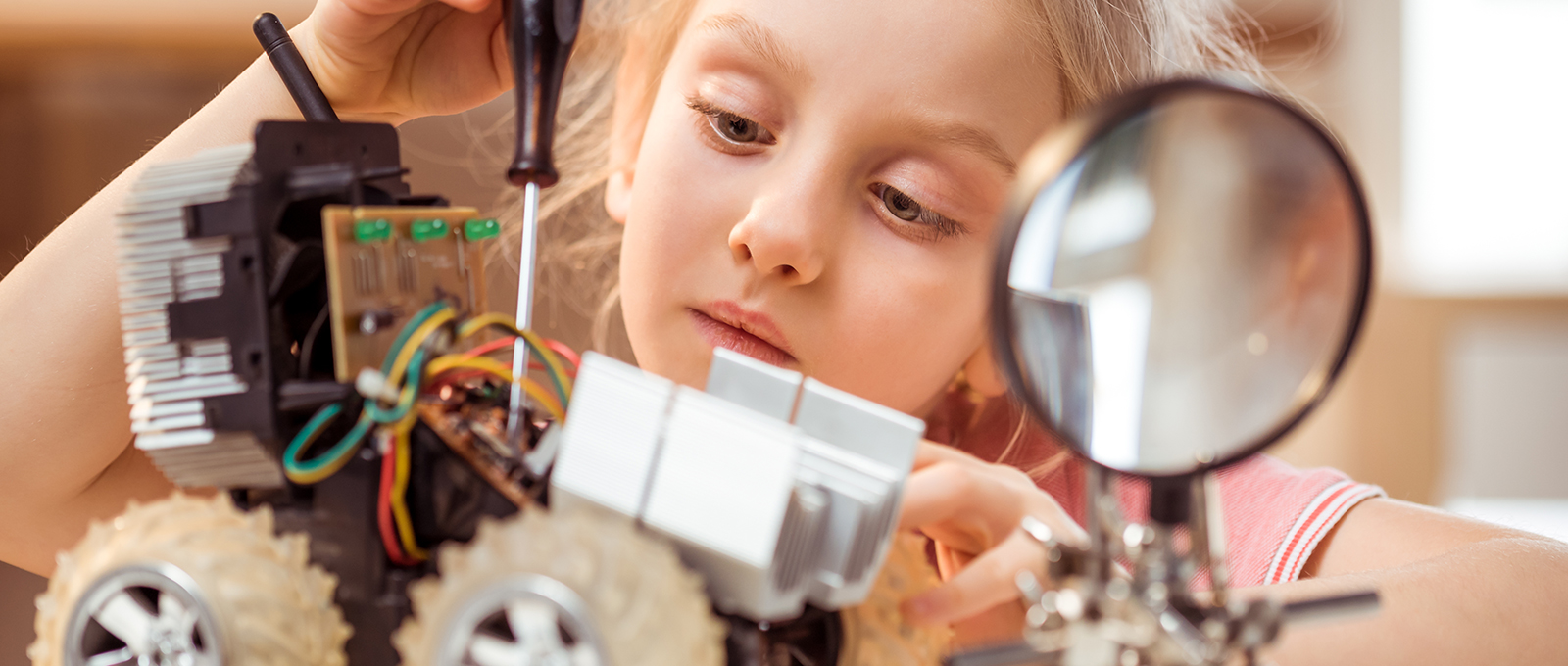 Thales has been helping to bring the world of science, technology, engineering and maths (STEM) to Northern Ireland, with the aim of inspiring children to think like engineers, whilst also equipping teachers with essential STEM skills that they can use in their own classrooms.
The Thales and Primary Engineer "Leaders Award" was held in Northern Ireland for the first time in 2018. The competition gives pupils the chance to interview an engineer, identify a problem and pitch a solution in order to test the children's problem-solving skills and entrepreneurial flair.
In addition, Thales and Primary Engineer are training teachers in Northern Ireland to run STEM projects in their schools, with the aim that it will help to inspire students to pursue STEM subjects.
Thales Belfast's specialism in Space is also having an impact on Northern Ireland's education sector. Along with Bombardier, Thales played a significant role in developing the curriculum for the space science qualification for 14-16-year-olds in Northern Ireland. We also support the Northern Ireland element of the Youth Rocketry Challenge, where 14-18-year-olds get to design, construct and successfully launch a rocket.
As Michael Polson, Head of Aerospace at Invest Northern Ireland, notes: "Space still excites people. It's a way of getting young people interested in STEM and I think that's one of the benefits of having one of our big players located centrally in Belfast."
Read more about our work in STEM here.

Thales provides support and funding to universities and research institutions across the UK and we see the potential for future collaborations with Queens University Belfast and the University of Ulster increasing as the space centre becomes more established.
One doctorate student sponsored by Thales is Rachael Abbott, who is undertaking an PHD at Queens University Belfast. Through her studies she aims to create an algorithm for object detection in cluttered urban scenes, which is currently a challenging task.
Rachel explained: "The goal of my current work is to create an algorithm that can detect in Long Wavelength Infrared (LWIR) imagery without requiring a huge LWIR training dataset which is expensive and time consuming to collect. To solve this problem, we make use of RGB data which is already abundantly available and use unsupervised learning techniques to adapt to the LWIR modality."
The work will be of interest to the defence community as a high-performing automatic recognition system is a sought-after capability.