It is important for every Nation to feel confident that it can defend itself and its borders against hostile actors. Knowing that you have the right capability to hand, and, almost as importantly, for others to know that you have it, is a defence in itself. For the British Army, Royal Marines and numerous Global defence customers, Thales's StarStreak Short Range Air Defence (SHORAD) High Velocity Missile is a defensive capability which builds that confidence. 
StarStreak is a short-range, man-portable, air-defence system manufactured by Thales in the UK and is optimised to provide defence against air threats including fixed-wing Fighter Ground Attack aircraft and late unmasking Attack Helicopters. Depending on customer requirements, it can be configured in both man-portable and vehicle-mounted battlefield roles and is the fastest missile of its type in the world, highly accurate and resistant to countermeasures. 
StarStreak multi-mission remote weapon systems can be mounted on armoured or protected mobility vehicles to support Divisional, Brigade and Battlegroup level manoeuvre or can be deployed in both Shoulder-Launched (SL) and Lightweight Multiple Launcher (LML) configurations that are suitable for use in the light-role, including for Air Assault and Commando forces. A proven in-service missile, StarStreak first saw active service during the Iraq conflict in 2003 and over the last 19 years it has been deployed on multiple operations by the UK and Global users.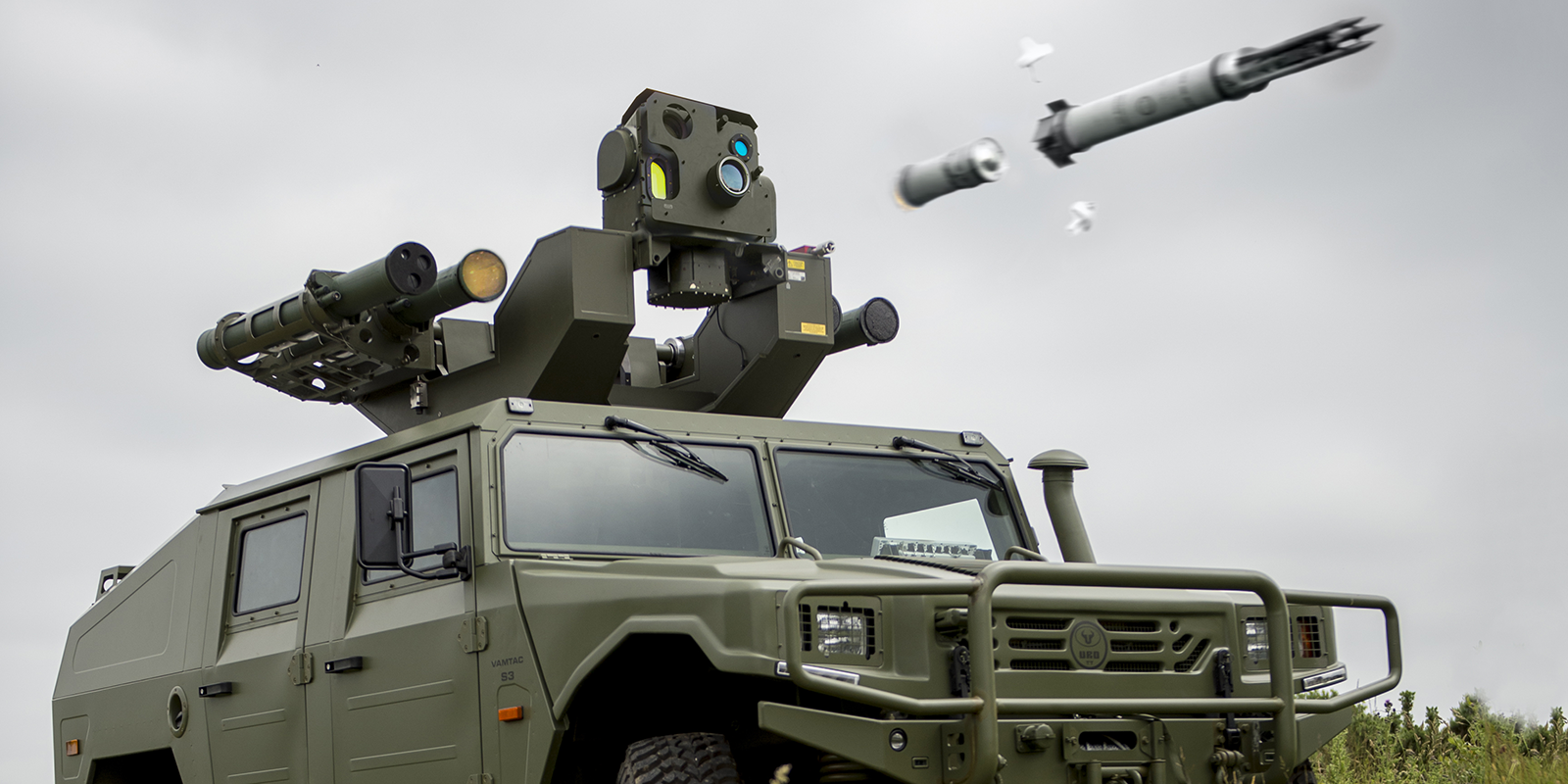 StarStreak firing from the Rapid Ranger luncher, mountable on any light or armoured vehicle
Versatile Multi-role Options
The StarStreak missile has evolved over time and is currently in its fifth generation. The fire control system has incorporated significant improvements in target tracking and a reduced training burden. In addition, StarStreak Fire Control Systems can now carry a mix of both StarStreak and another of Thales's missiles, the Lightweight Multirole Missile (LMM) which is optimised to provide additional protection against smaller, slower but highly agile targets, including Unmanned Aerial Systems (UAS), soft-skinned vehicles, and Fast Inshore Attack Craft (FIAC) when employed in the surface to surface role.
Beyond the UK, the StarStreak system is in service with a number of Nations whose requirements have driven further system enhancements. The latest launcher system variant, the Lightweight Multiple Launcher – Next Generation (LML-NG), provides both a day and night operational capability, as well as the option to be tripod or vehicle mounted, supporting flexibility of deployment. Furthermore, the LML-NG system can be used to provide a complimentary air and surface surveillance capability. The man-portable system is designed to suit a wide range of missions from lightweight rapid reaction roles to air assault operations.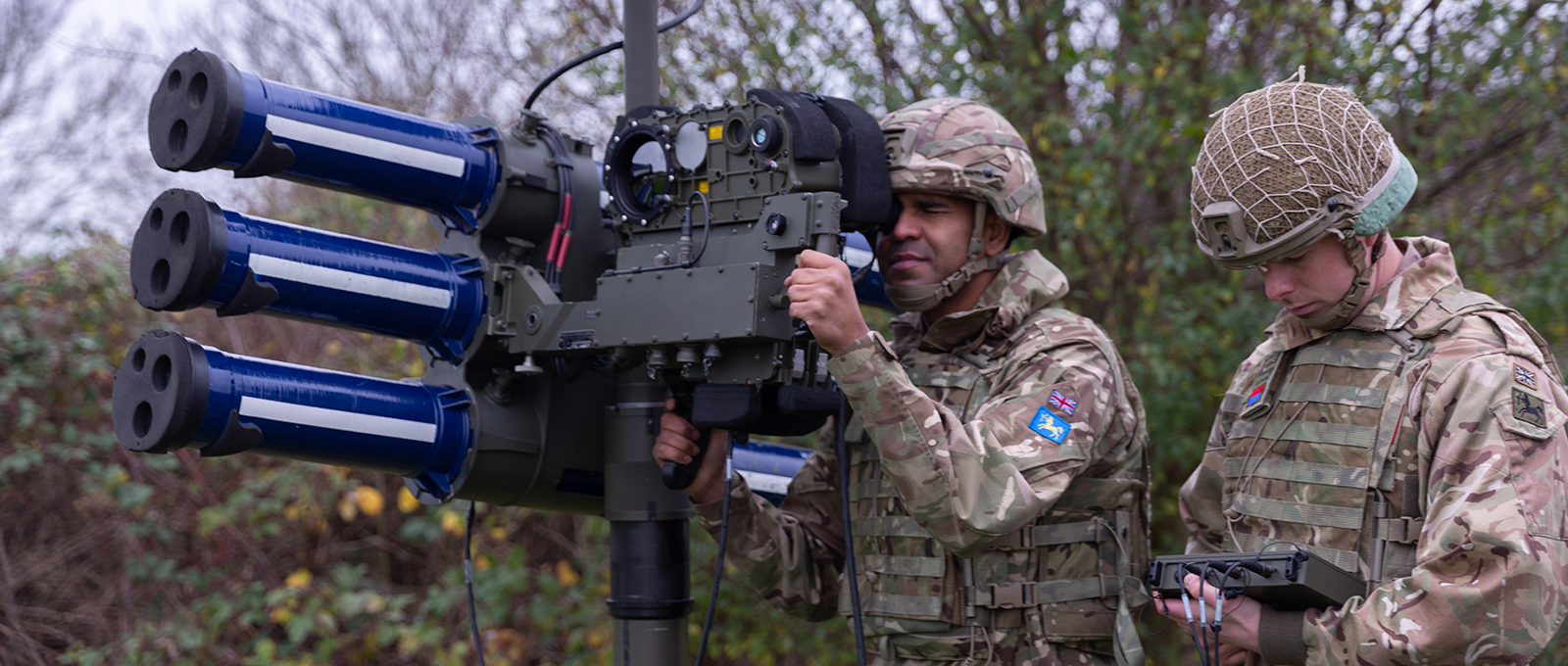 The Lightweight Multiple Launcher deployed with the British Army's new Mark 3 Aiming Unit, providing 24hr engagement capability, digital architecture and the latest IFF interrogator
Unique Design
StarStreak's highly unique design significantly differentiates it from other SHORAD missiles. Designed and developed from first principals to engage fast, evasive or heavily armoured pop-up targets, all in a short timeframe, the system is required to travel at exceptionally high speed. Simultaneously, it has to be small and light enough to be man portable on the battlefield where it may increasingly need to be deployed in urban environments.
The missile itself comprises three tungsten darts, released from a carrier which is powered by a rocket motor. The darts are accelerated to a speed in excess of Mach 3.0 and the fire control system's laser beam riding guidance ensures exceptional accuracy whilst being almost totally resistant to countermeasures.
These unique characteristics and the exceptional speed of StarStreak pose a significant challenge to adversary pilots who are unlikely to have sufficient time to react once an engagement begins. This, in conjunction with the inability to jam the missile, has a huge impact on the human consciousness of pilots and a highly disruptive effect on mission planning and execution.