Most advanced and compact Air Surveillance and Defense solution. 
Full digital  4D AESA multi function radar.
The Sea Fire is a fully digital AESA multifunction radar, equipped with four fixed antenna panels, supporting the ships' simultaneous defence against threats ranging from conventional to asymmetric or hyper-velocity & highly-maneuvering.  
It brings moderate size frigates the power & performance of destroyers dedicated to extended air defence with advanced surveillance and fire control capabilities.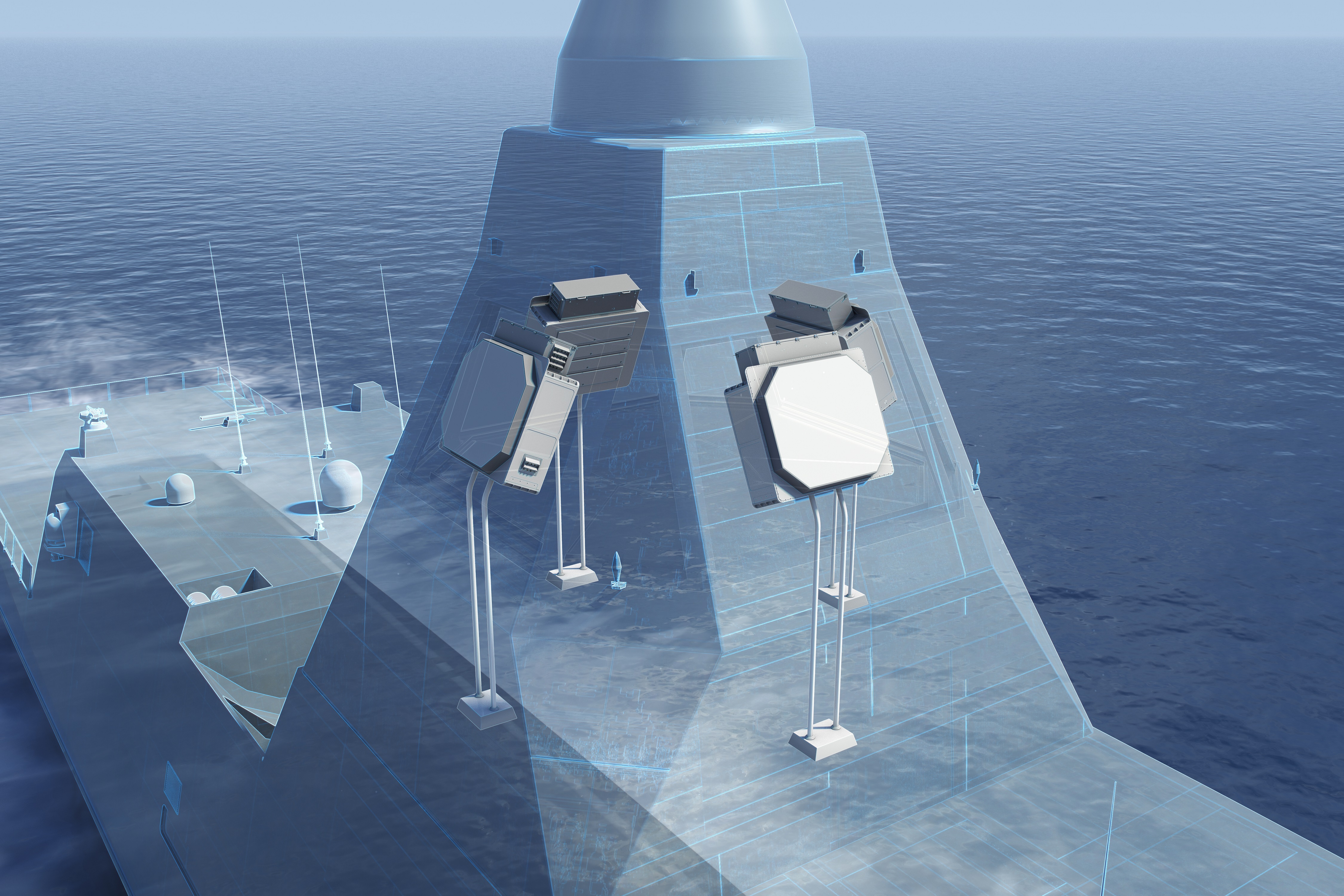 The Sea Fire – a game-changer
 
Providing simultaneous long range 3D Surveillance, Horizon Search, Surface Surveillance and Fire Control for the ASTER missile family, the Sea Fire provides early warning of potential attacks. It's 300km air coverage can detect & track more than 800 objects simultaneously without saturation up to 90° elevation and it provides surface coverage up to the horizon. 
Thanks to the unique full digital software-controlled processing, the Sea Fire delivers superior performance for all missions through dynamic radar resource management with very short response times. Designed with a very high level of redundancy for graceful degradation, Sea Fire offers optimised mission and operational availability.
From concept to reality, Sea Fire will equip the new French FDI Frigates.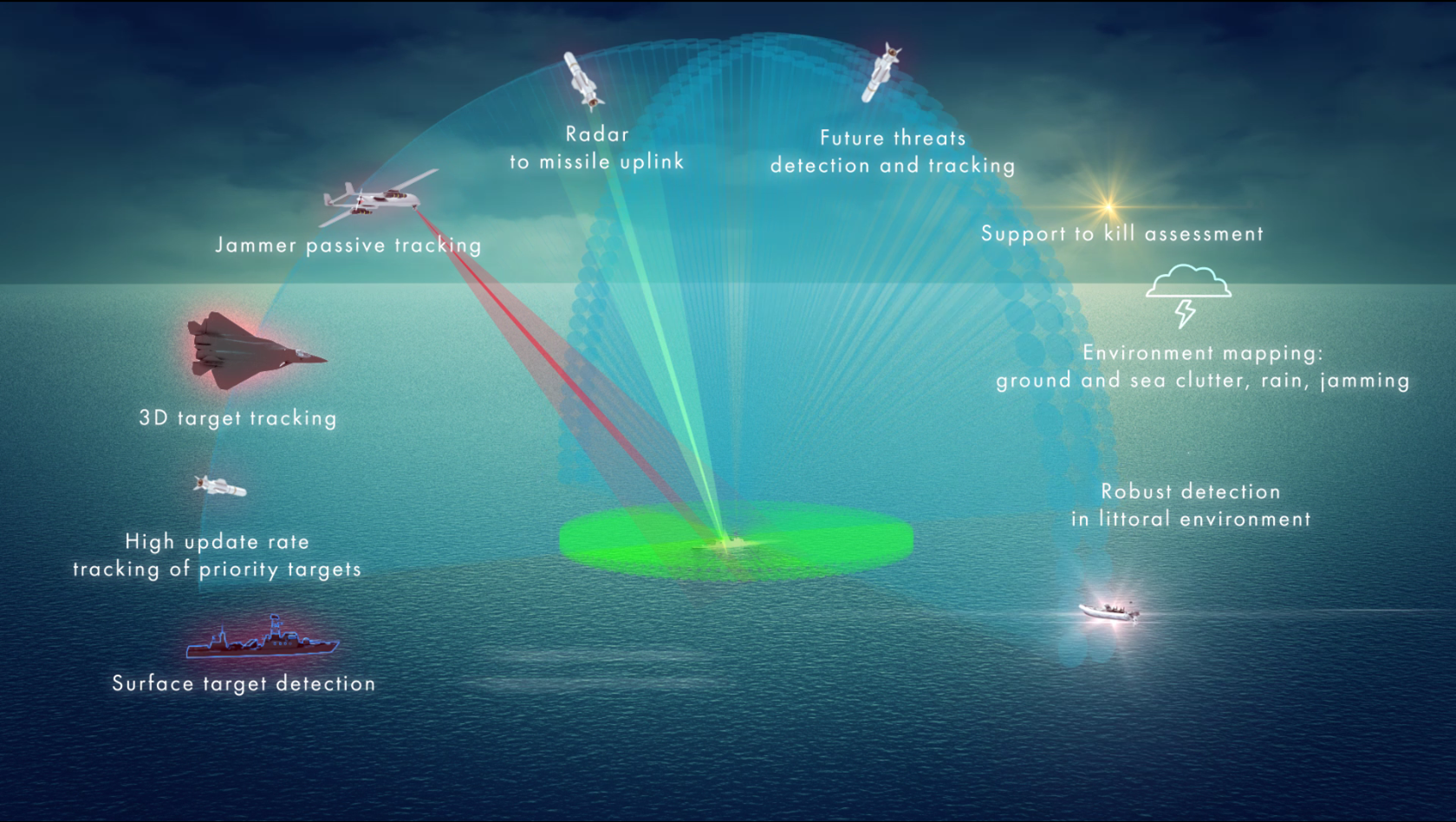 Sea Fire, the World's most capable compact 4D AESA Multi-Function Radar