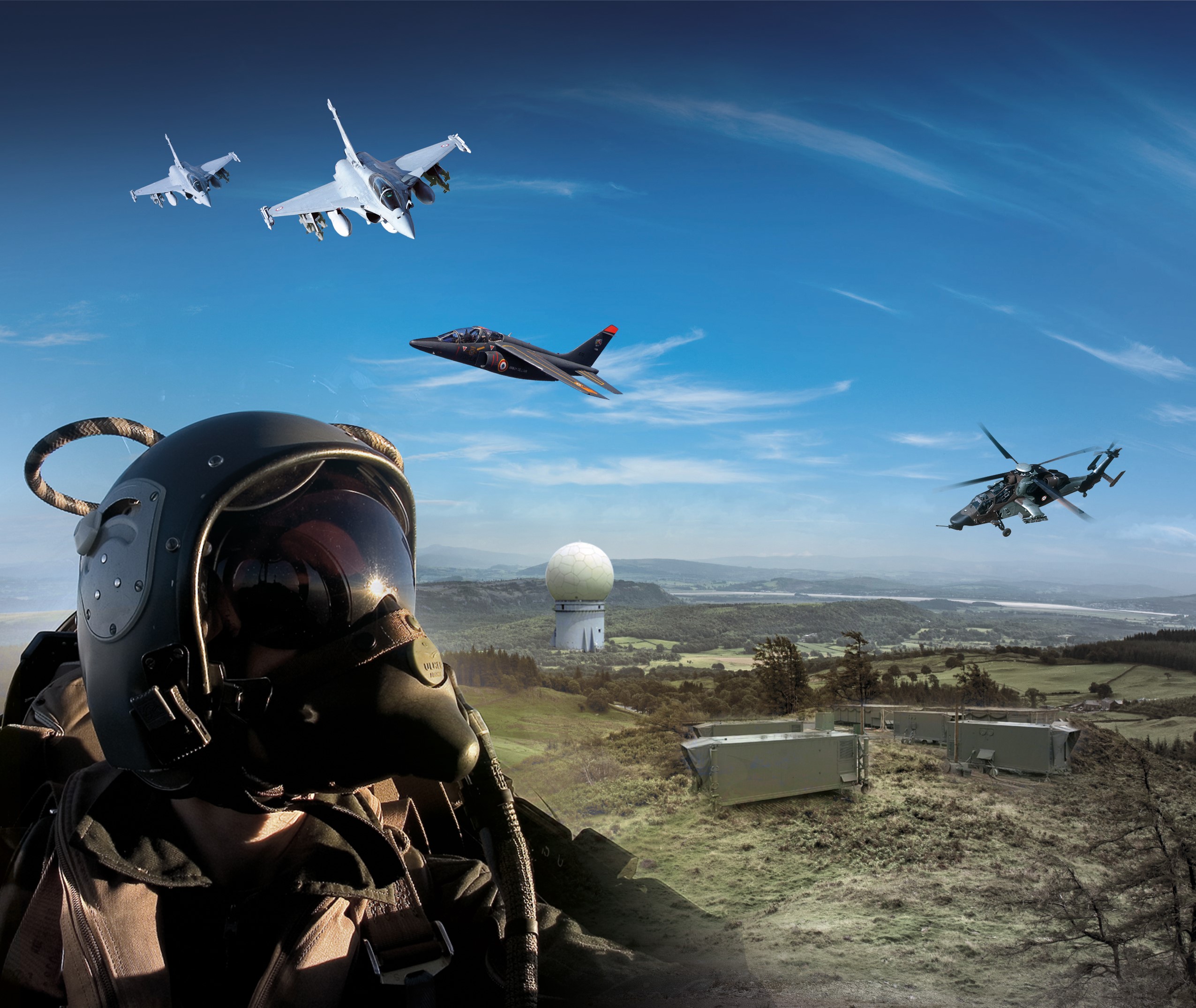 For aircraft, fixed sites, shelters and ships: 
SYNAPS SDR/SCA family
 

NextW@ve SDR family
 

Fixed  frequency radios
 

NATO Secret crypto device
Depending on their specific missions in the theatre of operations, aircraft need to communicate with various other assets and stakeholders, including wingmen, AEW&C aircraft, air tankers, civil and military air traffic control, or Combined Air Operations Centre and Tactical Air Control. 
While voice remains an essential channel of communication, the need to raise the tempo of air operations and to deploy collaborative combat capabilities to retain air superiority on the battlefield are driving increased demand for data connectivity via general purpose or specialised tactical data links.
Electronic warfare threats are also on the rise, with enemies' anti-access/area denial capabilities putting ever stronger pressure on secure communications.
The Nextw@ve and SYNAPS families of software-defined radios (SDR) offer comprehensive civil, NATO and national interoperability over the 30 MHz to 600 MHz frequency range, including encryption and anti-jamming (fast frequency hopping) protection.
These SDR families are available in all the different form factors needed to equip aircraft, air defence/C2 centres and naval platforms.
With respect to NATO interoperability, these SDR families are a perfect response to the need to deploy the latest NATO standards, SATURN and Link 22, while preserving interoperability with legacy systems: Thales SDR are already offering a field-proven implementation of the SATURN UHF anti-jamming waveform, compliant with the latest standard edition (STANAG 4372 ED4), that will become mandatory in operation by 2024 in replacement of the venerable Have Quick I/II waveform ;  it provides as well the TDMA Data mode supporting the Link 22 UHF EPM mode that will replace L11 in the same time frame. 
In addition to these capabilities, the SYNAPS family of radios offers advanced high data rate networking with waveforms such as ESSOR and AirPower.
Thanks to its SCA and ESSOR compliant architecture, SYNAPS ensures interoperability between the different members of the family, resulting in cost saving for customers.
In addition to the crypto capabilities embedded in the SDR, Thales can provide NATO Secret crypto devices, addressing the legacy Crypto and the new Crypto-Modernization Program, either as a Crypto Appliqué (CA) or as a stand-alone external crypto device (MCA).