Combating cross-border crime, terrorism, and illegal crossings requires tremendous efforts to identify and prevent threats challenging land, maritime and points of entry.
To maximize these efforts and ensure the safety of citizens, police and immigration enforcement can now rely on an integrated border management system for full operational control.
With steadily growing numbers of travellers, states need to address the challenge of striking the right balance between open yet fully secure, controlled borders.
Thales Border Management provides a full range of applications to implement best-practice immigration processes and state-of-the-art technologies at border management headquarters (HQ) and border control points (BCPs).
The solution enables border control agencies to process both arriving and departing travellers in wide-ranging situations at air, land and sea points of entry- at both staffed immigration desks and Automatic Border Control (ABC) gates.
Customer Stories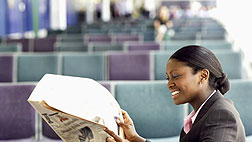 Ghana
Ghana's migration profile continues to evolve as its rapidly expanding oil industry fuels employment and growth. To keep up with its thriving economy, the Ghanaian government recently outlined its first-ever national migration policy. In 2013, Ghana decided to put Thales in charge of its national electronic visa and border management solution. This advanced e-Immigration system is fundamental to the whole eGhana project, an ambitious plan to create a modern IT infrastructure that can support sustainable development in the years ahead. It will put the country's border control processes on a par with best practices worldwide.
---
---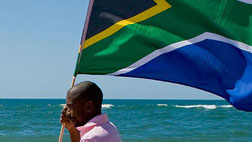 South Africa
The Refugee and National Deportation system for the Department of Home Affairs in South Africa handles countrywide refugees and illegal immigrants, including their deportation procedure. It consists of a customized enterprise solution with more 500 workstations distributed around the country and a central refugee register that handles all related workflows and processes, including an interface to the national fingerprint system (AFIS) and National Population Register. The system has more than 28 different applications covering all possible steps part of the Refugee and Deportation procedures based on local regulations. The implementation consisted of 2 phases and was completed in 2008.
​

Thales Gemalto Border Management
Offering convenience for secure border crossing Improving border intelligence for detection and prevention Supporting your immigration organization
Gemalto Border Management [PDF - 1mb]