Thales' Digital ID Wallet represents the next generation of Mobile ID, creating a secure, smartphone-based home for all the owner's digital identity credentials. 
The result?
It has never been easier to prove we are who we claim to be, or access the rights and services to which we are entitled - both online and in the 'real world'. 
What's more, alongside outstanding convenience, the Digital ID Wallet offers citizens complete control over their data, with the freedom to decide exactly what information to share, with whom, and when. 
At the same time, it provides authorities with the opportunity to create companions for physical identity documents that are straightforward to issue, manage and verify, delivering a powerful tool to fight ID fraud, reduce red tape and boost efficiency.
Let's explain.
Bringing the physical  & digital credentials together
Proving that we are who we claim to be is a near-essential element of modern life.
In the real world, we've long relied on physical credentials such as ID cards, health cards, and driving licences to provide the necessary evidence. 
And for online authentication, Mobile ID is already hugely popular.
However, what's been missing is a solution that simultaneously addresses both our digital and real-world requirements, which is precisely where the Digital ID Wallet fits into the picture. 
For the first time, it establishes a reliable all-in-one identity gateway that puts citizens in full control of their data. 
For citizens and document issuers alike, the Digital ID Wallet, therefore, represents a missing piece in the jigsaw – a trusted environment in which innovative and exciting, user-focused ID initiatives can now realize their full potential.
We're ready for change.
Drawing on extensive feedback from pilot projects, and active participation in the ISO standardization process, Thales has designed a citizen-centric solution highly praised by both end-users and authorities. 
In the company's recent US pilots, 87% of participants said they were highly interested in a Digital ID Wallet integrating all their credentials. 
Indeed, the appetite for a new approach is evident right around the world.
A Thales survey across 11 countries in 2018 found that 70% of citizens would like their identity document in their smartphone, on the crucial proviso that the app was adequately secured. 
Not surprisingly, the market is experiencing rapid expansion, with the report from Market Insight published in January 2020 predicting a 24% CAGR (Compound Annual Growth Rate) for Mobile ID initiatives worldwide, fuelled not only by the digitalisation of identities but also driving licences and healthcare credentials.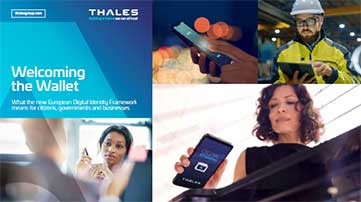 Welcoming the Wallet
What the new European Digital Identity Framework means for citizens, governments and businesses
The compelling case for a Digital ID Wallet
To this enthusiastic user base, Thales' Digital ID Wallet brings three persuasive value propositions:
a single, secure source for any number of different identity services;
digitalization of a comprehensive array of physical credentials and documents;
an entirely new standard in citizen privacy.
Let's look at each one in a little more detail: 
Identity services on tap
The Digital ID Wallet is characterised by the richness and variety of identity-related services it can support.
Across both the online and physical domains, the new wallet makes it quick and easy for the user to fulfil the vital task of proving their identity with secure trusted credentials.
So, to open a bank account in a branch, their digitalised ID credentials can be employed in just the same way as its physical equivalent for KYC processes. 
But now, the same credential can be used to complete the task online as well. 
Similarly, if asked by a police officer to show evidence of their right to drive, citizens always have it to hand, safely embedded in their smartphone. 
And with the ID wallet, that driver's licence is also a gateway to additional information, such as its current status and any endorsements. With the citizen's permission, seamless access to this real-time data can be given to police and other law enforcement officers.  
Significantly, the new ID Wallet reflects the fact that providing proof of identity is far from the full story.
In many use cases, what matters is a particular attribute or entitlement – age, address, the right to vote or access welfare programmes, for example. 
Crucially, in fulfilling such requests, the wallet enables the holder to share only what is necessary to verify a transaction, and nothing more. Consequently, it can facilitate straightforward, authorised access to age-restricted activities such as gambling and purchasing alcohol (both online and in-person), without the holder having to provide unnecessary personal details.
Furthermore, as the digitalisation of public services continues to gather speed, so will the value of the Digital ID Wallet. 
With any number of different credentials kept in a single location on a citizen's smartphone, easy access to an ever-wider array of valued eServices is assured. 
With a single click, users can authenticate themselves to fill out tax returns, pay outstanding speeding fines, get the results of medical check-ups, and so much more besides. 
The benefits of this immediate, 24/7 connection to public services are further enhanced by support for digital signatures, enabling contracts and other agreements to be completed, when and where it is most convenient for the user.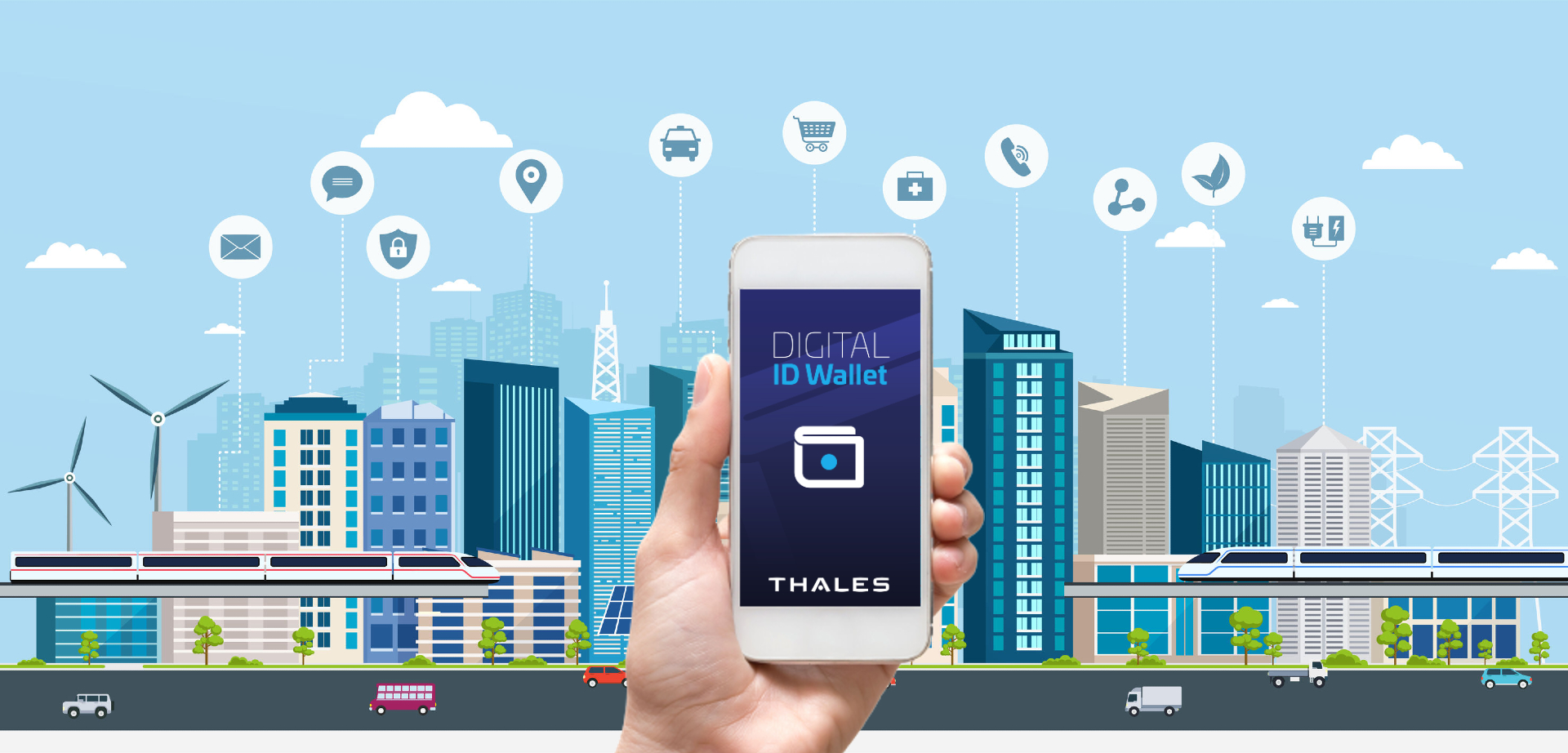 Licences & Entitlement Verification
ID Proofing
ID Attribute sharing
Online Authentication
Digital Signature
Bringing Digital ID documents together
In terms of sheer convenience and peace of mind for users, the value of bringing multiple, digitalised official ID documents together in the same place, and enabling one-click access to a new generation of eServices, should not be underestimated.
After all, studies show that we are now more likely to leave our wallet at home than our smartphone and that 90% of users have a mobile device within reach at all times. 
With the arrival of the Digital ID wallet, the vast majority of people can finally ensure that vital digital documents, such as identity and healthcare credentials,  driver licences, vehicle registration and polling eCards, are always kept and carried in the most secure and convenient location possible.
Putting citizens in control
In addition to a step-change in accessibility, the Digital ID Wallet sets new standards for user privacy and control.
While it offers the potential to support any number of different credentials in a single location, each one is securely ring-fenced. 
The issuer of a digital driving licence, for example, cannot access data from a digital health card in the same wallet.
What's more, the solution is built on the principle of user consent.
It sounds simple and it is.
Digital credentials remain with the user at all times, and under his or her sole control.
Bringing government and citizens closer together
The presence of a Digital ID Wallet on the citizen's smartphone also opens a direct and secure communication channel to any government department or agency that supports it. 
Consequently, citizens can benefit from timely reminders on vaccinations, receive details on how to participate in forthcoming elections, and be issued efficiently with driving penalties and endorsements. 
Just think about it.
Such an approach adds an entirely new dimension to G2C (government-to-citizen) engagement, making it far more personal, and bringing government and citizens closer together.

Building a trusted environment for Digital ID credentials
Losing a physical wallet, or having it stolen, can be nothing short of a nightmare.
In the wrong hands, ID credentials might provide everything needed to clone an identity. 
On top of that, cancelling and replacing multiple different physical credentials is a time-consuming and challenging task for citizens.
Contrast that with losing a Digital ID Wallet.
Even the most determined fraudster or criminal will be unable to leverage the citizen's credentials, and the ID wallet can be revoked over the air and in near real-time, making it unusable. 
Besides, if the smartphone is not returned to the rightful owner, all the relevant digital credentials can be downloaded quickly and easily to a new mobile device. 
Indeed, credentials can always be updated remotely. As well as ensuring accuracy, this can spare citizens and issuers the cost and inconvenience of replacing physical documents, when they expire or the holder's status changes.
The powerful combination of security and convenience embodied in the Digital ID Wallet is only made possible by Thales' unique blend of expertise and experience. 
While the mobile environment undoubtedly offers tremendous advantages, it also presents significant challenges.
This is why Thales has designed its Mobile Security Core to deliver best-in-class performance, protecting the Digital ID Wallet against advanced threats and malware attacks, and fulfilling the highest and most stringent security requirements of governments.  
More precisely, advanced multi-layered security techniques are married to sophisticated encryption to ensure the robust protection of sensitive information. 
For governments and citizens alike, the new wallet, therefore, establishes a dedicated environment in which digital identities and credentials can truly flourish. 
One in which governments and citizens will reap the full benefits of digitalisation in terms of speed, convenience and efficiency, without ever having to compromise on their absolute rights to privacy, security and control.
Certifications
Thales is the first mobile Driver License (mDL) provider to receive the certification from UL Solutions for meeting the International Organization for Standardization / International Electrotechnical Commission (ISO/IEC) 18013-5 Standard for mDL applications.
Industry Recognition for Digital ID

In its latest 2022 edition, the KuppingerCole Leadership Compass positioned Thales Digital Identity & Security as an Overall Leader in Verified and Reusable Digital Identity with a triple recognition as Product leader, Innovation leader and Market leader. 
More information

International Data Corporation named Thales as a world leader in Advanced Authentication for Identity Security, placing Thales in the 'Leaders' category for its broad range of products spanning the digital and physical worlds.
In addition, the IDC MarketScape highlighted the Group's ability to leverage technology across multiple business units and deliver unique capabilities for large-scale deployments as well as its ability to support every form of authentication technology available in the market.
Download IDC's Worldwide Advanced Authentication for Identity Security 2021 Vendor Assessment report 
​

Frost & Sullivan recognised Thales with a 2019 Global Company of the Year Awards for its innovative Mobile ID and Digital ID Wallet solutions, which offer advanced features, certified security, and strong overall performance.

Thales is recognized as an "Established Leader" in 2019 and 2020 in Juniper Research's Digital Identity leaderboard.
​

Frost & Sullivan recognised Thales with a 2018 Global Company of the Year Awards for its comprehensive mobile security suite to support the secure transition to digital-first interactions, delivering identity verification, user authentication, transaction verification, and fraud prevention to create a seamless user experience, regardless of device.
Danielle VanZandt, Security Industry Analyst at Frost & Sullivan: "The company houses digital identity solutions, which include enhanced driving license (eDL), ePassport, and electronic vehicle registration card (eVRC), on an application on the user's smartphone—protected by a PIN or fingerprint scan. Importantly, if an end user's smartphone is lost or stolen, eIDs and eDLs can be remotely removed and installed on a new device."
​

Thales is recognised by Gartner as a critical provider of application security shielding through its Software Mobile Security Core, which secures Gemalto Mobile ID solutions.

Phil Sealy, Senior Analyst at ABI Research: "Thales continues to innovate at the forefront of the digital identity market, in line with future market trends. The company is placing emphasis on eGovernment enablement regardless of the device used by citizens – computers, smartphones, tablets, and more."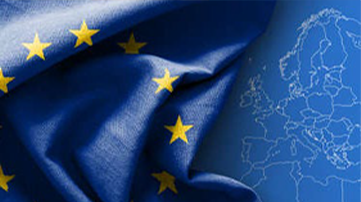 Understanding the European identity experience
What is the current experience for EU citizens when they need to prove their identity or rights?
Newsletter: Bringing trust to people's identity & protecting citizens' rights
Get to know more about the Digital ID Wallet
Would you like to learn more about the possibilities of Thales Digital ID Wallet and discuss how our award winning solution matches your needs? Contact us today to schedule a private session with our experts or request a demo.
Get in touch with us
For more information regarding our services and solutions contact one of our sales representatives. We have agents worldwide that are available to help with your digital security needs. Fill out our contact form and one of our representatives will be in touch to discuss how we can assist you.
Please note we do not sell any products nor offer support directly to end users. If you have questions regarding one of our products provided by e.g. your bank or government, then please contact them for advice first.