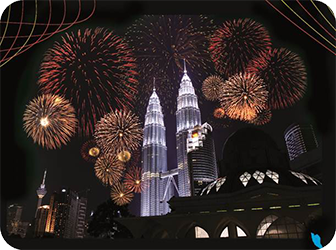 Thales' True Vision is a design and security element for polycarbonate​ documents.
​True Vision is a ​level 2 security feature​. It implements images invisible under normal daylight that turn into brilliant true-colour images with excellent colour reproduction in under 365 nm UV exposure.
The high-resolution images comprise UV fluorescent inks with advanced colour separation and halftone printing.​
Customer-specific true-colour UV images can be integrated into the document design such as the night skyline of a city, here Kuala Lumpur on the Malaysian passport for example. 
Impressive? That's right! 
Discover more innovative high-security printing features from Thales.
​​
Do you think True Vision can help you design a more secure document?
At Thales, we believe in taking a comprehensive approach to security. That's why we strive to provide secure, durable and innovative solutions. 
We also offer extensive experience and support, enabling our customers to meet their expectations for distinctive documents that are as secure as they are attractive.
Get this free exclusive guide to passport security design 
When it comes to fraud techniques and security features, you may have experienced the challenge of getting a clear and updated picture. 
If you're looking for some practical guidelines to approach passport security design that you can use, then you'll like this exclusive dossier. 
It's a simple checklist that will help you save time in structuring your thoughts:  Anatomy of a secure passport. 
If you have a question on ​True Vision or just enjoyed reading our security design guide, please leave a comment in the box below. 
We look forward to hearing from you.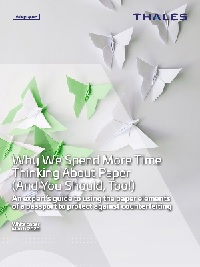 High security for passport and why paper still matters in 2020
An expert's guide to using the paper elements of a passport to protect against counterfeiting.
Download our free expert's guide