Last updated March 2023
Average reading time 5 minutes
The ease with which we can receive connected entertainment on our smartphones, such as music, video, and cloud-based gaming, has led individuals to expect this level of entertainment access wherever they are – including in a car.
However, a smartphone alone is unlikely to satisfy the needs of the increasingly connected passenger or driver.
The good news?
The in-car combination of smart software with stable 4G and advanced 5G cellular networks is a tremendous opportunity to enhance the time spent in transit and, as we are starting to see, is already unlocking the future of automotive infotainment.
 
So, what does the future hold for us?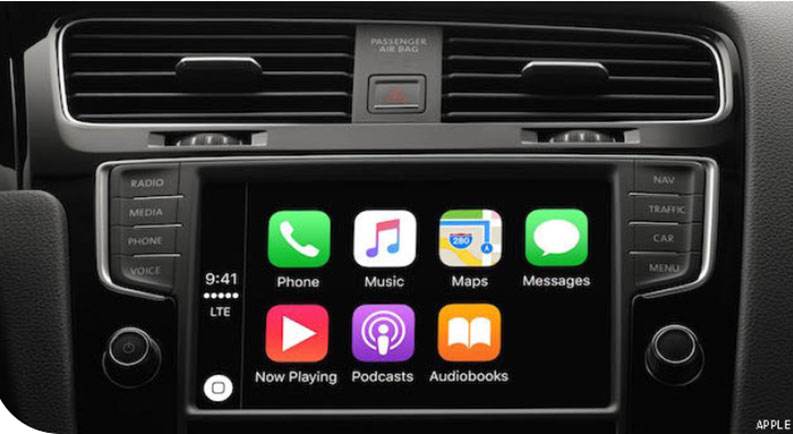 To say the connected infotainment is one of the vehicle's standout features is not to throw shade at the rest of the car. It's a recognition of how essential networks and software are to the overall driving experience.
Streaming services for automotive infotainment systems
Manufacturers have already incorporated smartphone operating system interfaces into dashboards, and the Car Connectivity Consortium has developed MirrorLink as a uniform standard for the integration of smartphones into the dashboard.
But in parallel, Apple Car Play and Android Auto are in most cars.  
This evolution means in-car streaming is on the rise, with individuals connecting to streaming services via their smartphones, through their smartphone network or the car's eSIM or WiFi hotspot.
The future of in-car entertainment: movies and gaming
US operator AT&T plans to roll out in-car video streaming and  Netflix is embedded in a number growing of cars. 
While there are safety concerns, connected car sensor technology will be able to detect distracted drivers and pedestrians in the road.
Cars will also be able to connect with other vehicles on the road through vehicle-to-vehicle communication to improve levels of safety.
 
Virtual reality start-up Holoride is one of many developers bringing gaming to the connected car.
Holoride uses X reality, or XR (augmented, virtual and mixed realities), to transform the vehicle into an immersive gaming pod.
There's more.
The passenger can select a variety of gaming experiences via an interface, and by combining XR with live physical vehicle feedback, such as the driver's accelerating, stopping, and steering, each ride – or game – is never the same.
From in-car entertainment to in-car personal assistant
 
"Want to make sure the kettle's boiled, and the heater's on when you get home? Just ask Alexa. "
The sophistication of voice assistants means you can now turn on the lights or do the shopping from the comfort of your sofa.
With Amazon's voice assistant Alexa, you can now turn up the heating, do the shopping or ask for the news headlines from your car.
You can even control your vehicle from your home, unlocking car doors, starting the engine, and adjusting the temperature, so you're ready for your next journey.
Car manufacturers are also providing their artificial intelligence (AI) software as part of an in-vehicle infotainment system.
The result?
This can serve as a virtual personal assistant and can respond to voice commands and proactively guide drivers in collaborating with its navigation system to their desired destination.
This same in-built system even provides payment options through a simple tap on the dashboard, so the driver can leave a charging station and drive off with snacks without even leaving the car, similar to using your voice assistant to do the shopping from your sofa.
 
It won't be long before my car can book a cinema ticket via voice commands, direct me to the mall to watch the movie, find an empty parking space, and because it knows that I'm due an oil change, arrange for a mini service.  Deon Liebenberg
Automotive infotainment and the security challenge
With any device that can access your data, minimizing cybersecurity threats is crucial, and the more tools your car is connected to, the more opportunities are available to hackers.
The variety of IoT devices on the market means there is no one-size-fits-all security solution.
But by using trusted manufacturers that encrypt and protect sensitive data, we can stay secure and entertained on the road. 
A new era of mobility is approaching.
By integrating AI with in-car internet access, connected cars will transform the way we think about driving – or rather, how our connected cars think about driving – and revolutionize the concept of human mobility for years to come.
More on the future of automotive infotainment
Find out more about the technology behind connected cars